Dave Carter, 4mm Modelling Steward of the Lancashire & Yorkshire Railway Society tells of how he took his first scratch-built models of L&YR prototypes to show his colleagues at Healey Mills. The colleagues admired the models and congratulated Dave on his modelling prowess, and then one of them set: "But it could never go out on the road like that as there are no fire irons".
And indeed, no crew would have got very far before having to rake over the fire or break up the odd lump of clinker. But modellers tend not to see the bent and buckled collection of old iron casually tossed into the coal space as being 'essential'.
And so it is that Bachmann on their otherwise very nice WD 2-8-0 omitted the fire iron rack mounted on the tender. Eric Bentley's delightful shot of 90351 56D Mirfield passing Mirfield Motive Power Depot on an eastbound freight on Saturday 30 April 1966 shows how prominent the rack actually was.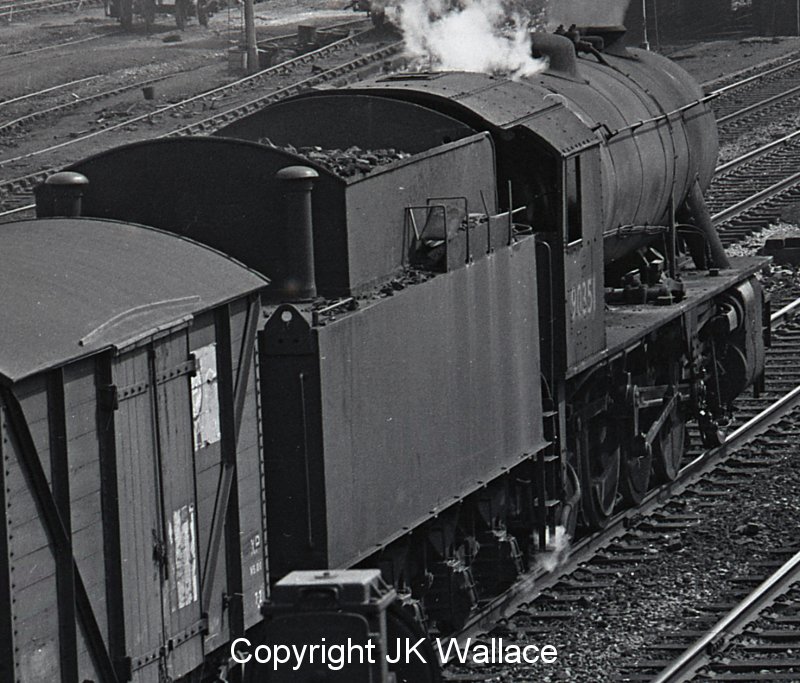 Photographer Eric Bentley, copyright JK Wallace, all rights reserved
This close up view shows the rack and its contents. Notice how the rear pair of supporting struts are bent at 90 degrees and are welded to the side of the coal bunker. The two nearest the cab are merely a pair of uprights that would stop any 'irons' vibrating themselves over the side of the rack whilst the loco was running.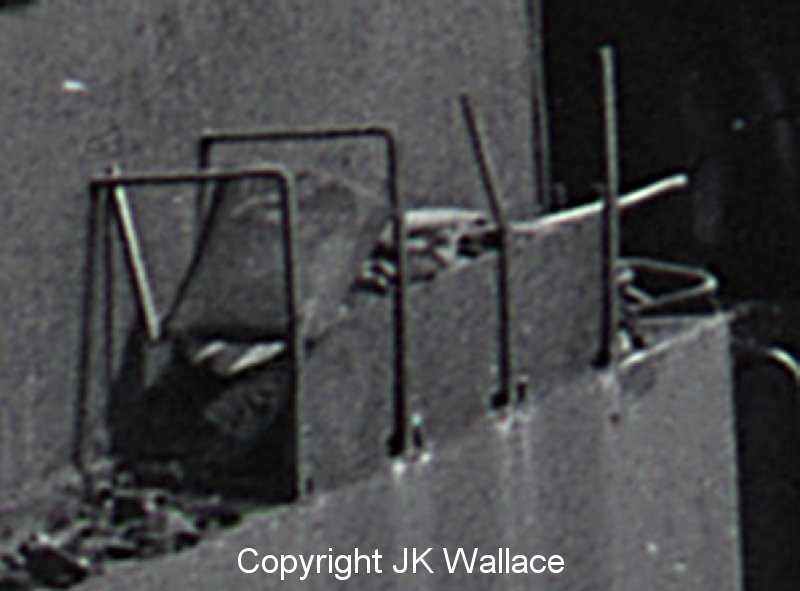 Photographer Eric Bentley, copyright JK Wallace, all rights reserved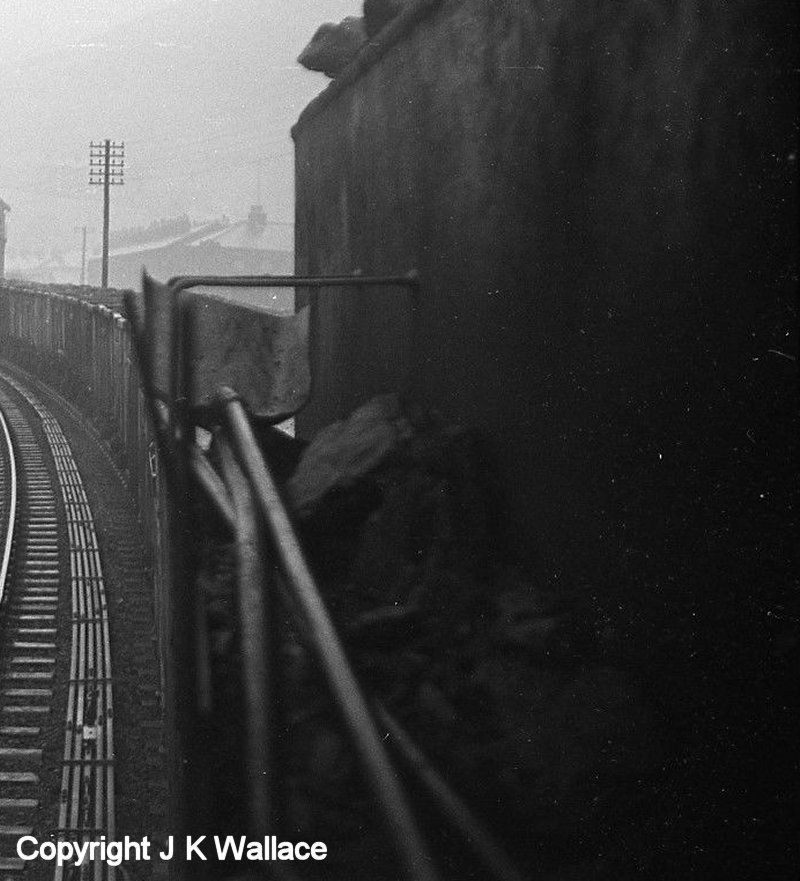 View of the fire iron rack on a WD Austerity 2-8-0 as seen from the cab.The loco is passing Portsmouth progressing up hill to Copy Pit.
For comparison, here is the Bachmann WD 2-8-0 as supplied from the factory.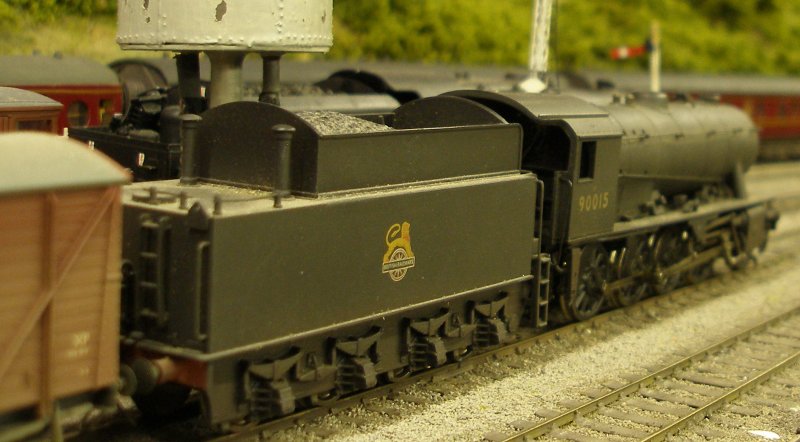 247 Developments produce a very neat etch for the fire iron rack.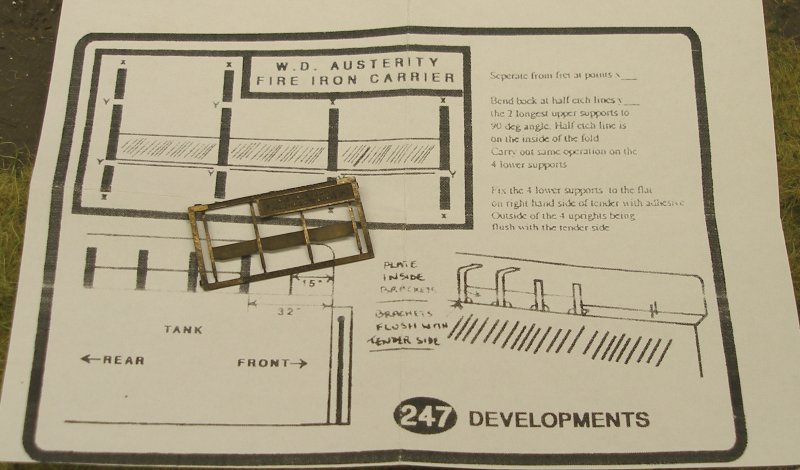 The etch can be carefully cut out and then gentle folded up.

And with a smear of Superglue on the bottom supports, the rack was affixed to the tender and cola bunker.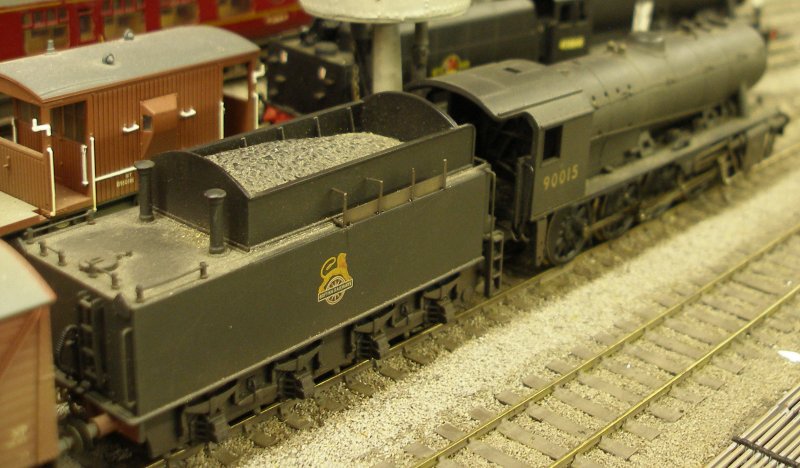 For comparison, here is the DJH version for comparison.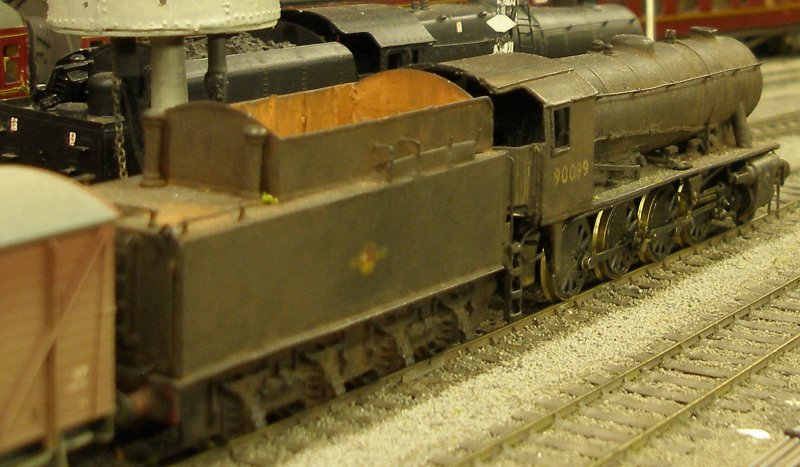 All they need now are the fire irons!
Sprinside offer two sets:
Fire Irons Set for Tender Locos OO Gauge DA16
Fire Irons Set for Tank Engines OO Gauge DA61
Prices range between £4.19 - £4.99.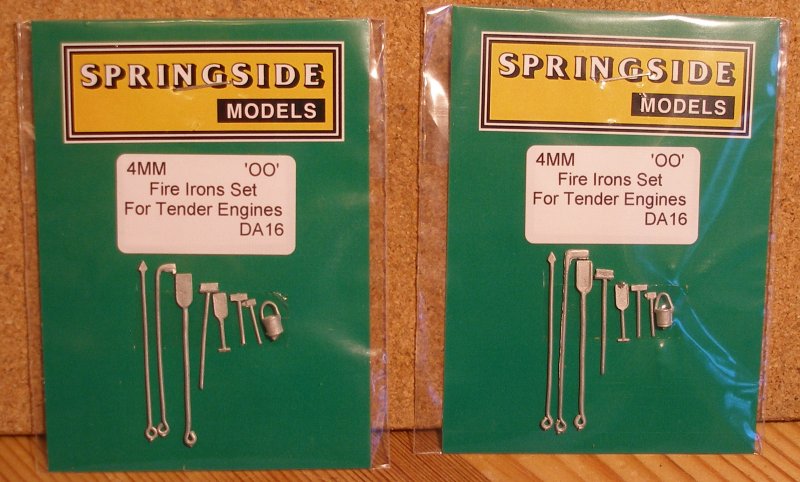 Take care removing the irons from the tape used to secure them to the backing card. Here they are after a coat of Humbrol brown.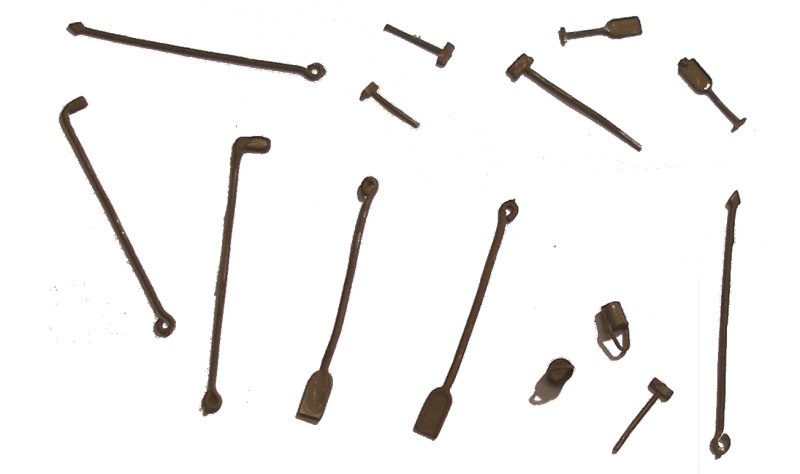 9 October 2016