The Great Central Railway has much to offer, including some interesting signalling. Some signal types are readily available at Loughborough which are needed for a revised set of upper quadrant transfers planned for 2015, and that seemed the perfect excuse for a railway jolly.
30 December 2014 was forecast to be a sunny but frosty day, with the first train timed for 10.15 a.m. I like time to 'case the joint' before the first train, so a 7.30 a.m. start was required from the Chilterns.
Arrival at Loughborough found snow on the ground still, and the temperature hovering at freezing. The low strong sun and the condensing water vapour created some interesting photographic challenges, but a great day nonetheless.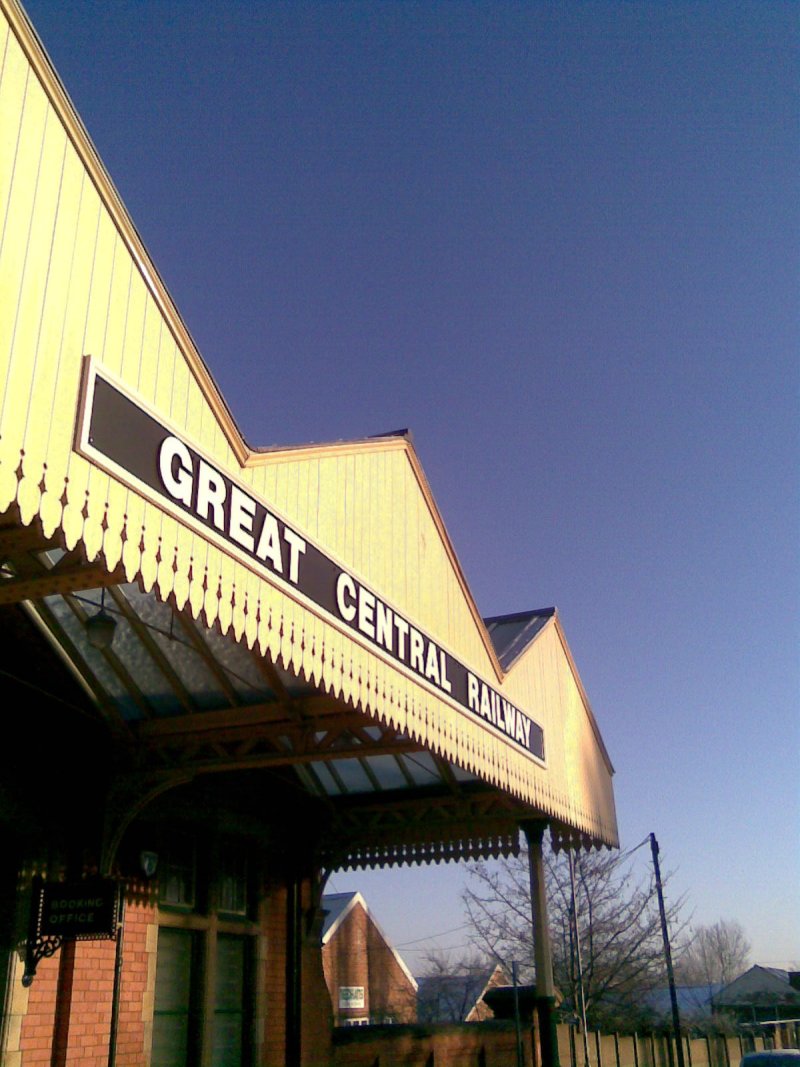 To the left of the entrance is the signature bracket signal, controlling 'up' departures from Platform 2: a facility not required in BR days. Behind the lower signal arm can be seen the surviving GCR goods shed. The old goods yard spread to the left of the signal but wasn't acquired for the revived railway.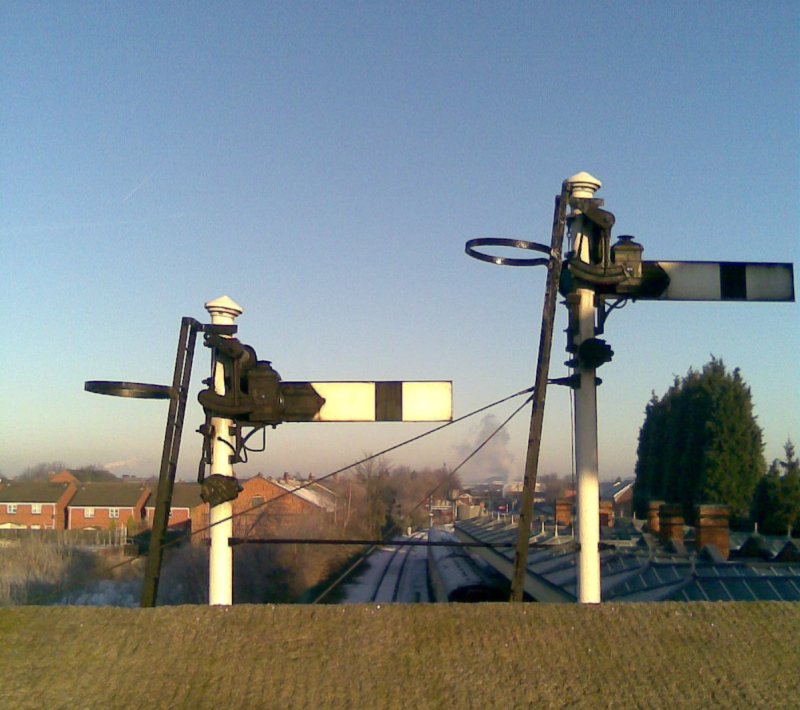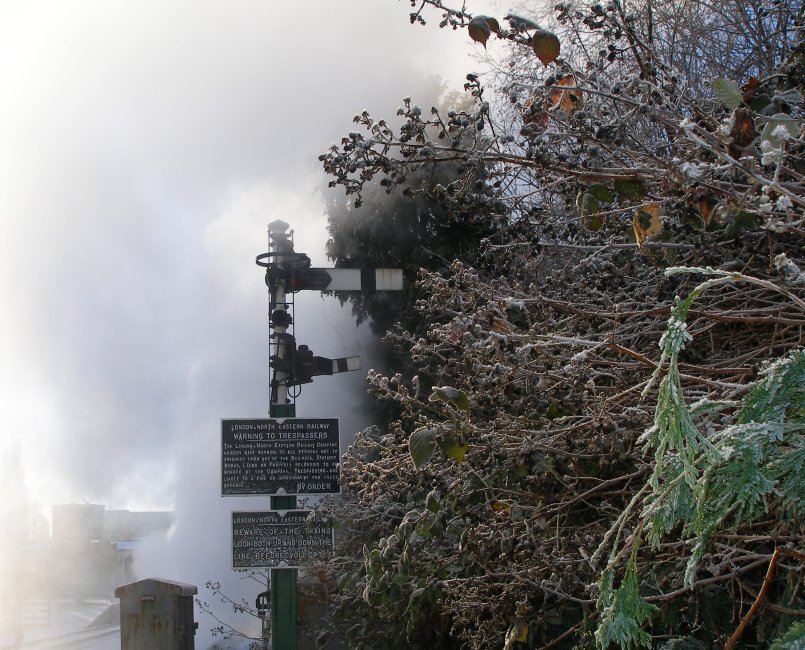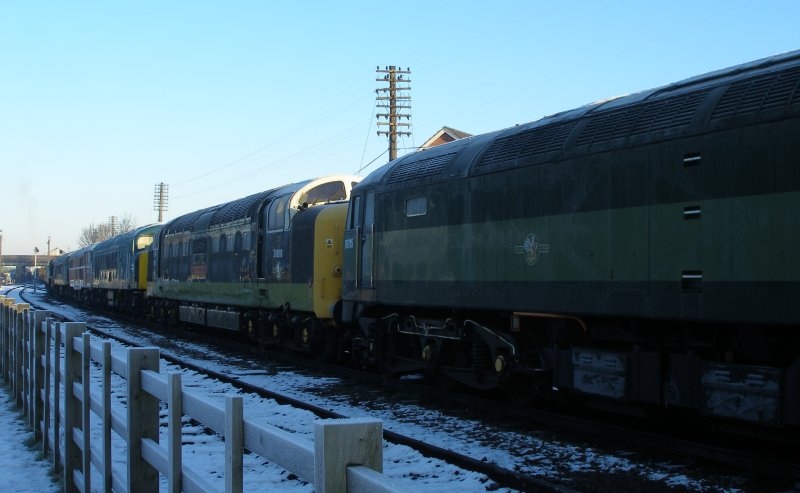 Diesels at Loughbough on 30 December 2014, including Brush Type 2 (Class 31) D5830; Peak D123, and Southern Railway 777 'Sir Lamiel'.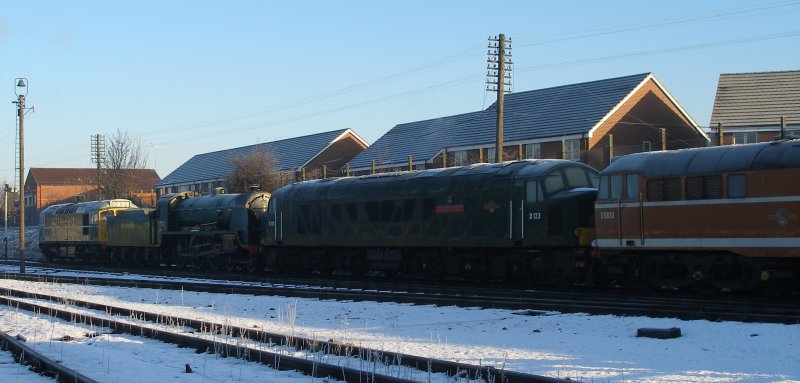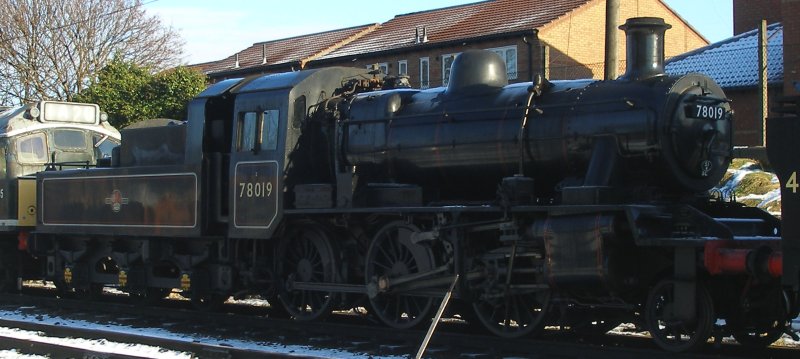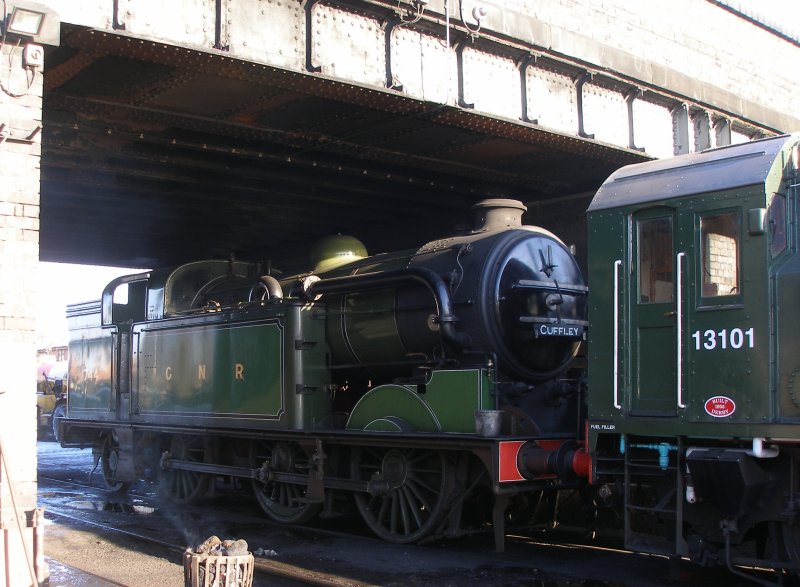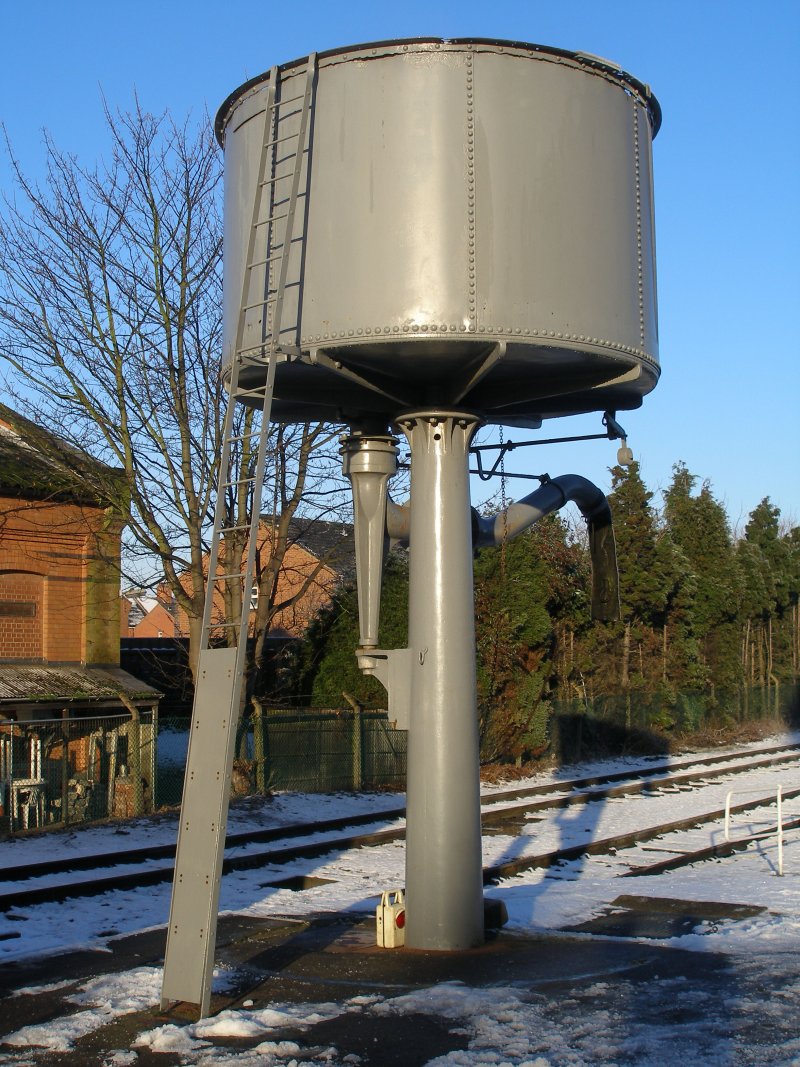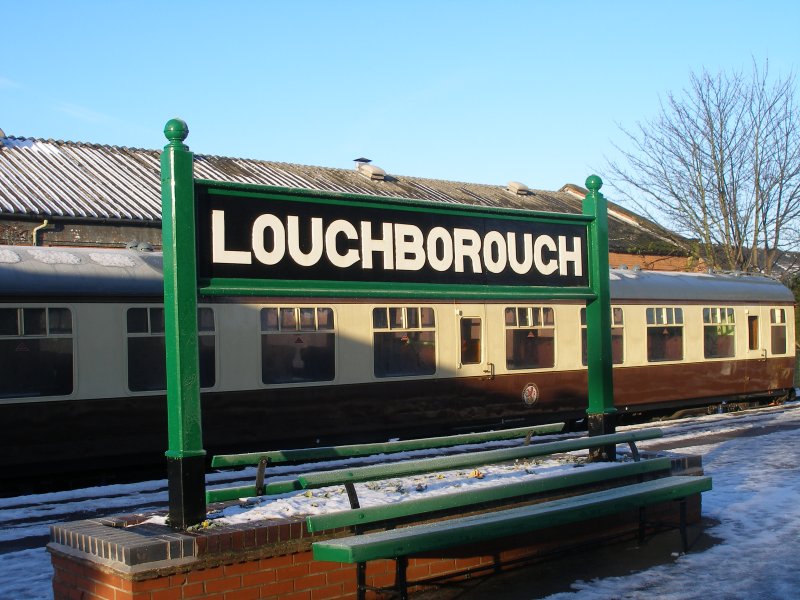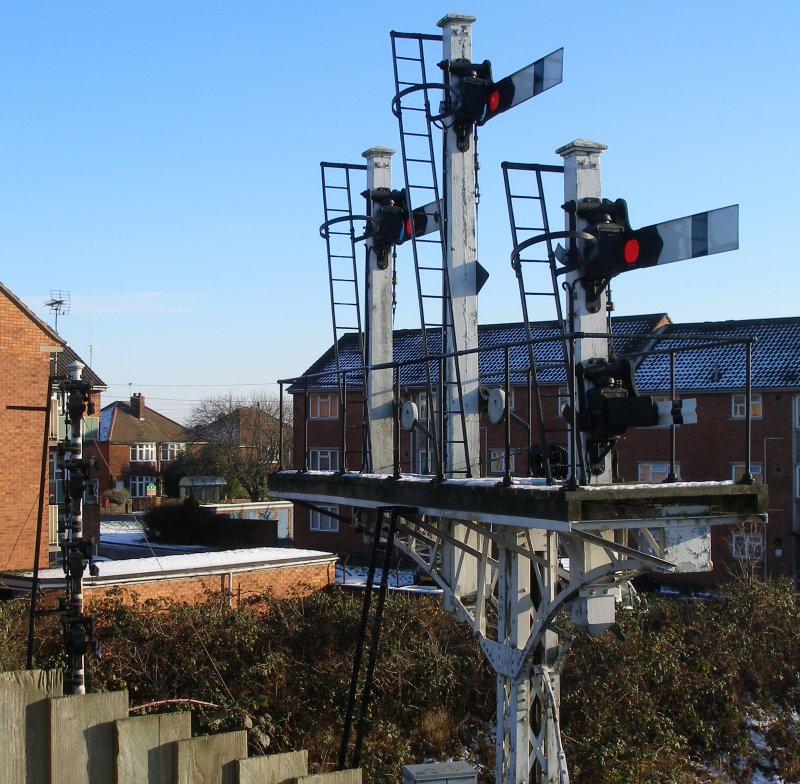 On the up lines beyond the Beccles Road bridge is a wonderful set of LNE shunting signals with their distinct corrugation.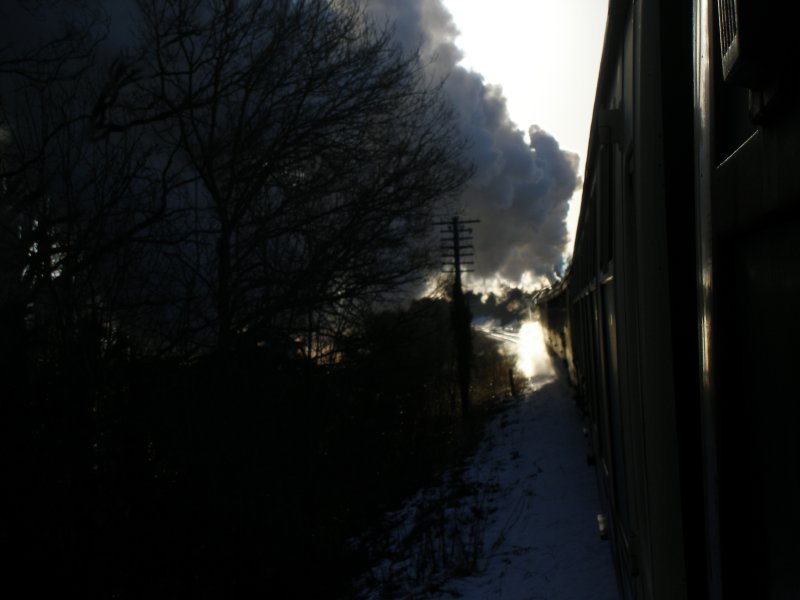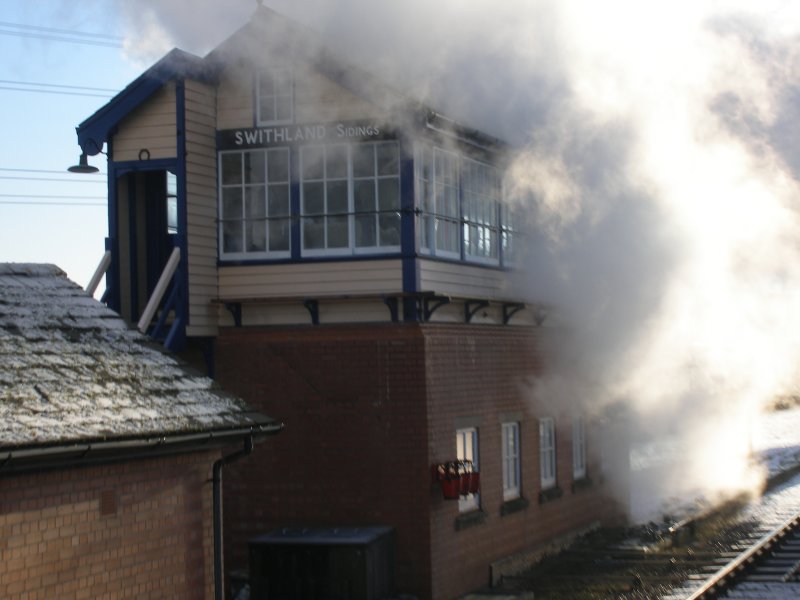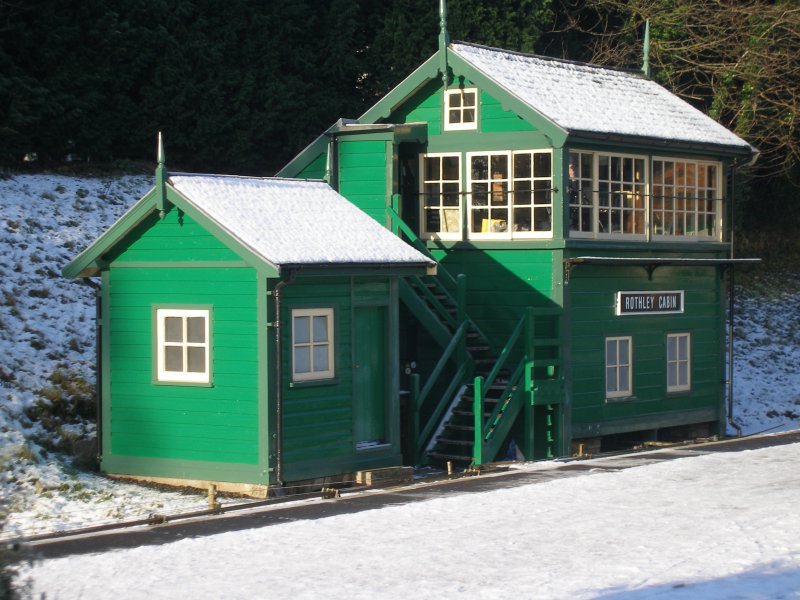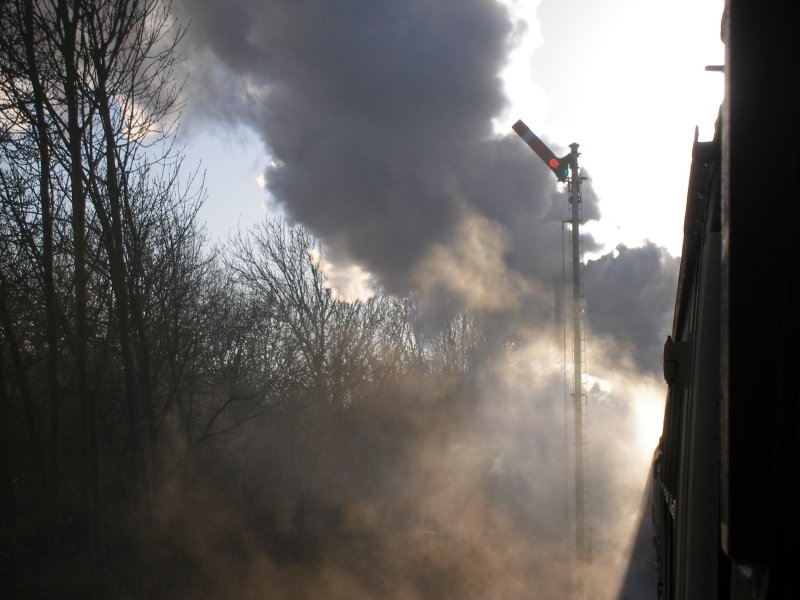 The steam heating was surprisingly effective; and there was evidence of it working throughout the train. This is the Resturant Car corridor,,,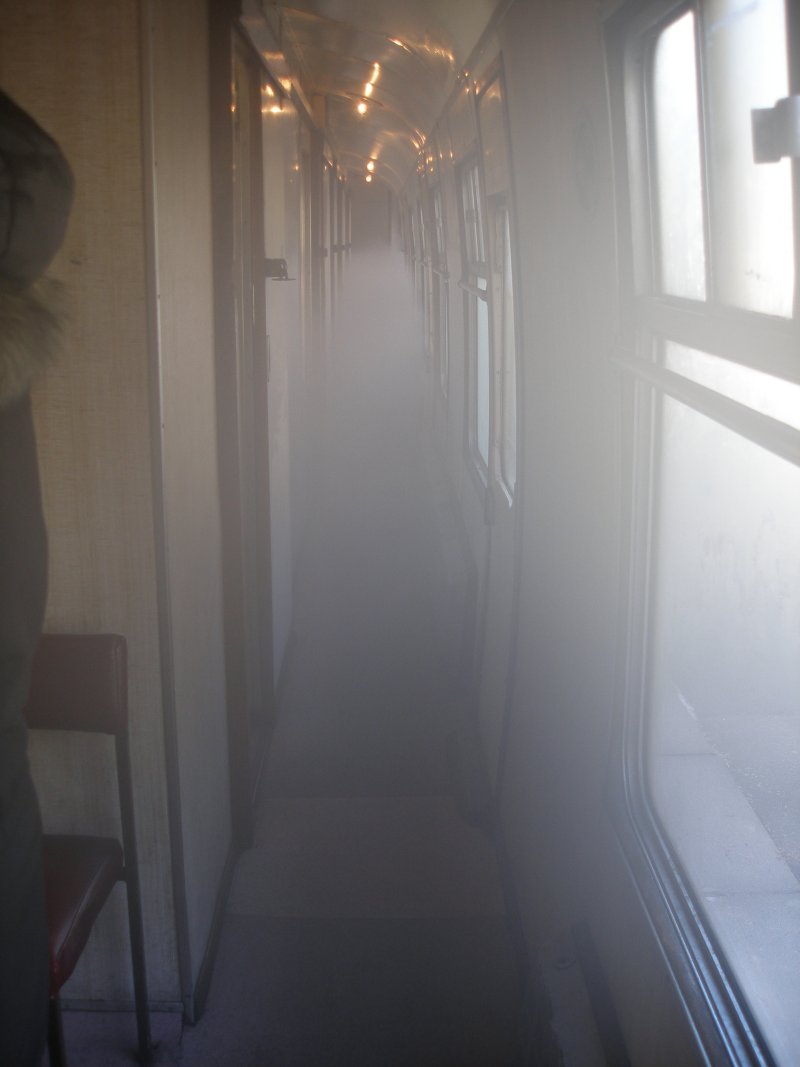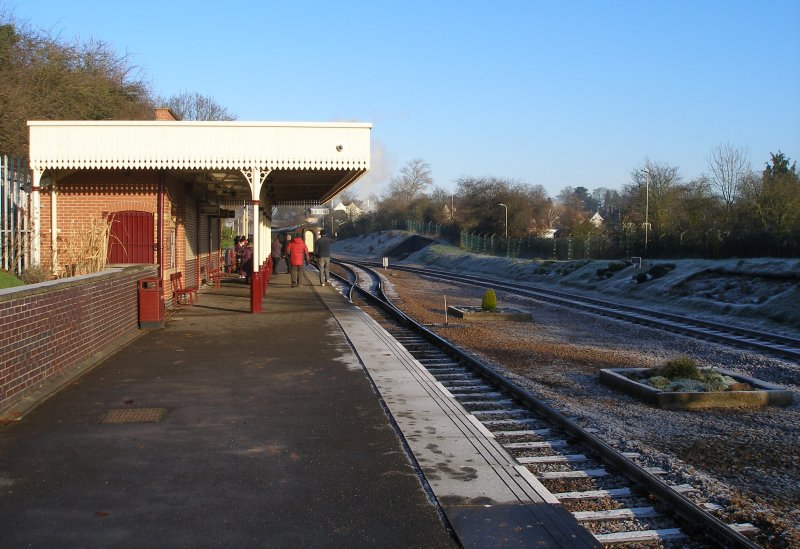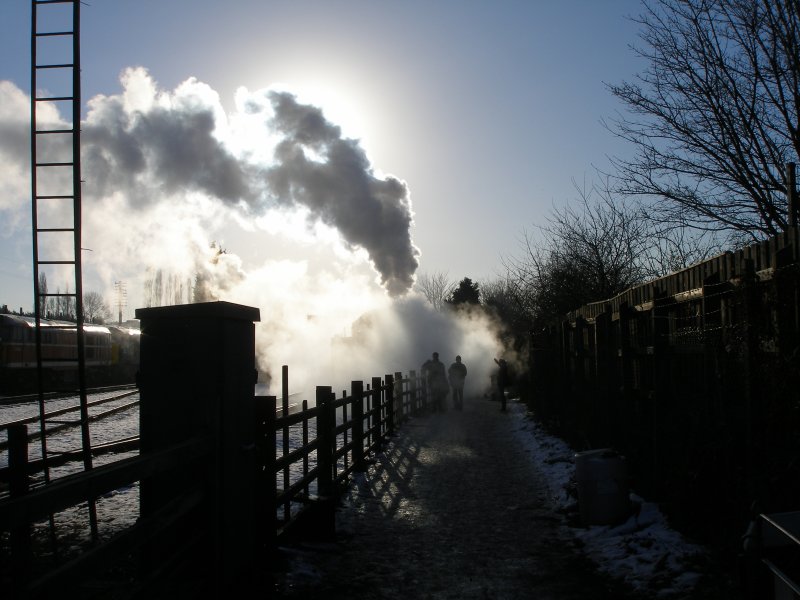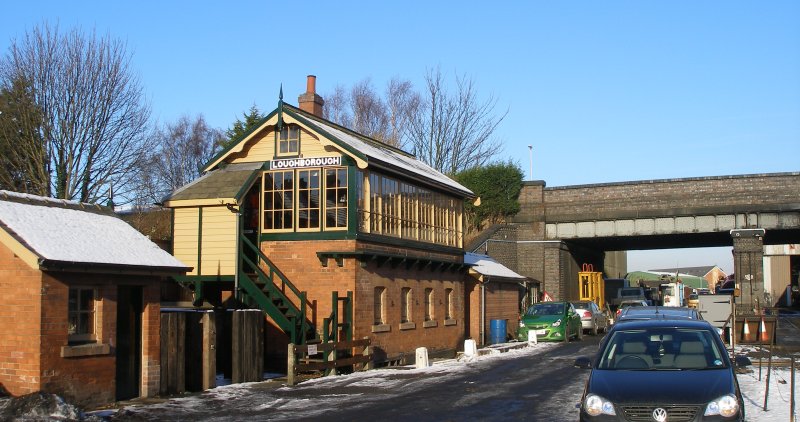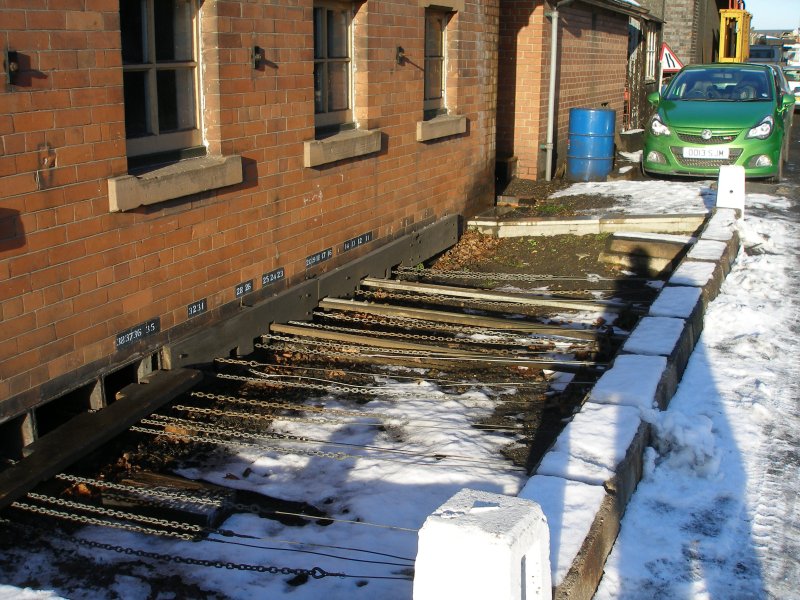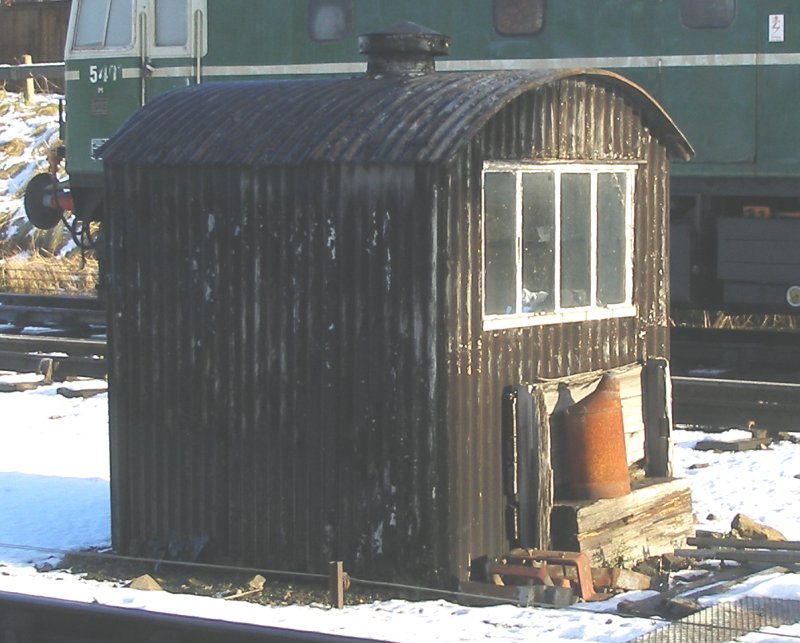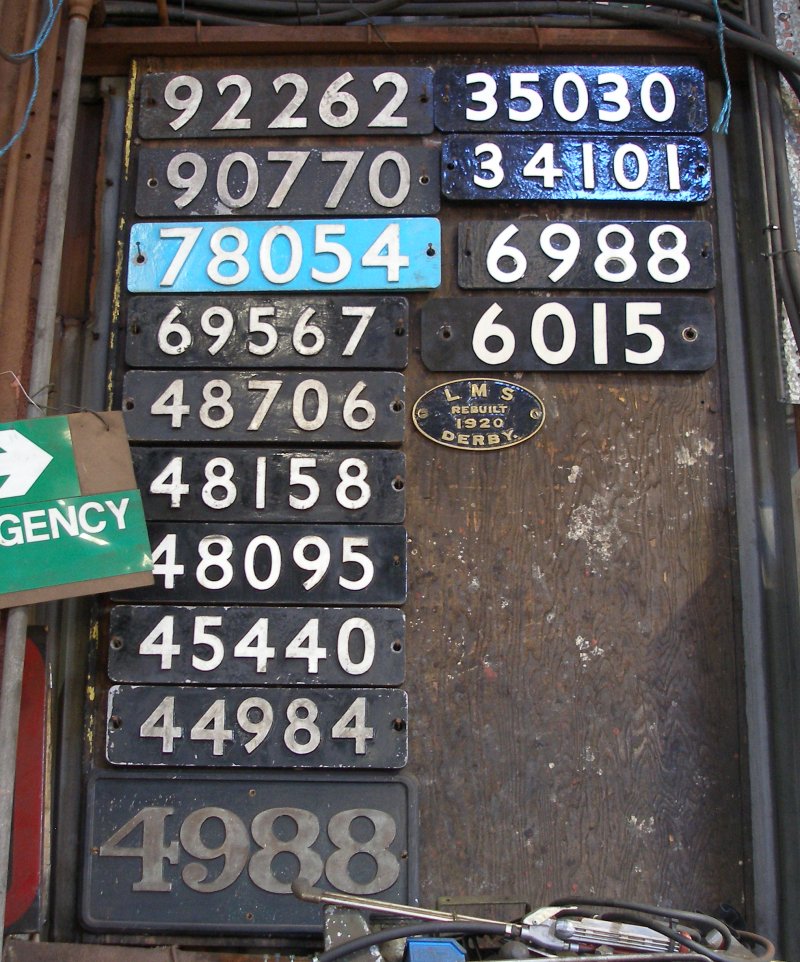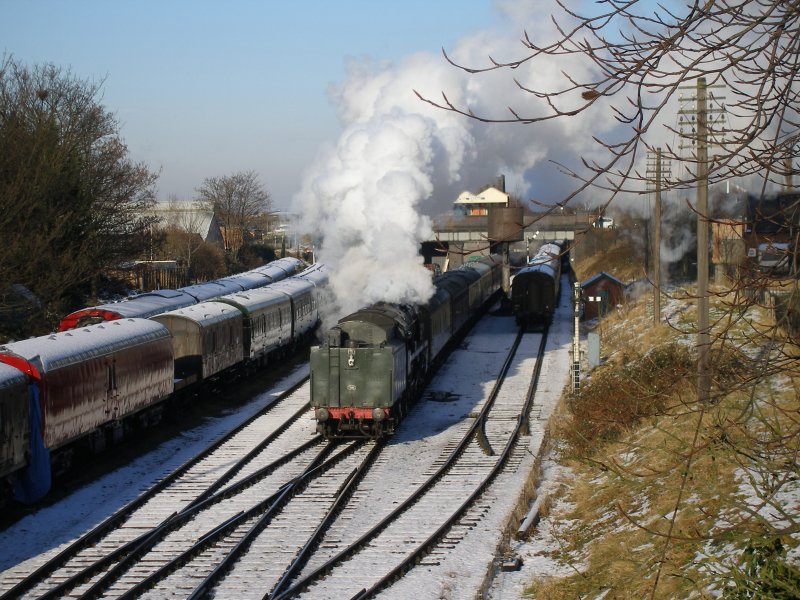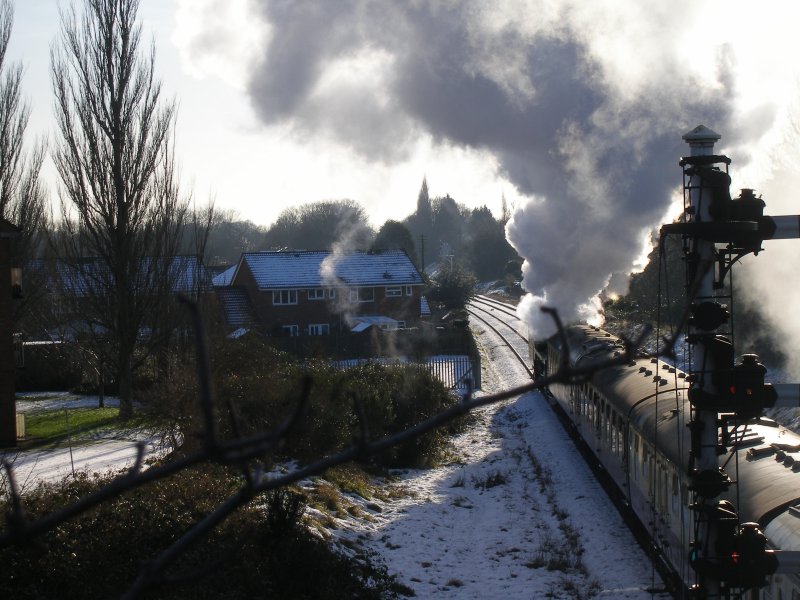 All images copyright J K Wallace 2014
As a footnote, I had a relative who worked on the Great Central Railway. My Great Great Uncle James Hayes was Head of Parcels at Ashburys. Unfortunately at age 56 he attempted to cross the line in front of an "engine and train" and died a few days later in Manchester Infirmary on 2 June 1902. The inquest described his job as 'Railway Goods Inspector', and remarkably, a copy of his death certificate is available, as shown below. It was James Hayes' brother's family that moved to Todmorden, and Mrs Emily A Hayes became the Head Teacher at Lanebottom Board School, which was located on the other side of the canal from the Yorkshire mouth of Summit Tunnel. Remarkably, a photo of Mrs Hayes and her daughter standing on the steps the school looking towards the L&YR main line is here.