Through the various railway modelling Facebook groups, one of the frequently asked questions is how to renumber a model locomotive.
It goes without saying that if you have paid north of £120 for something which is beautifully rendered when you take it out of the box, it requires a steely nerve to start desecrating it.
The first thing you must do irrespective of whther it is brand new or just arrived through the post from eBay is to thoroughly test the loco 'as received'. Do not do anything to it until you have extensively tested it: even second-hand, don't assume it has been run it, and run it for at least half an hour in each direction anyway.
Here is a shot of the original Hornby loco. Tis is fitted with Hornby's TTS sound system, and was a real bargain from Rails of Sheffield.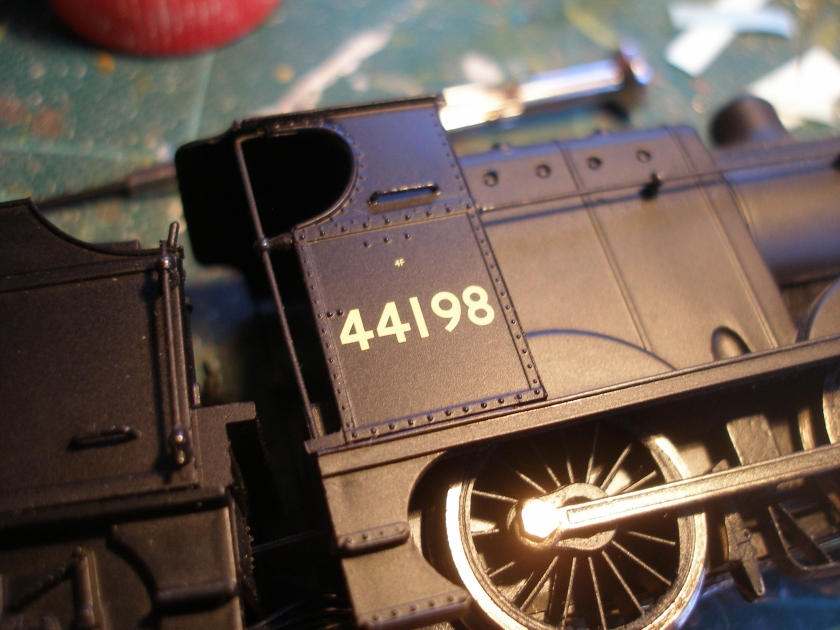 This loco is being renumbered as 44170, and I am using a photograph taken by Gavin Morrison showing the prototype on a pick-up freight at Hall Royd Junction heading up the Copy Pit line to the goods yard at Portsmouth. I still have astock of cotton-buds, and using one of these, the last two digits are being rubbed off using Brasso.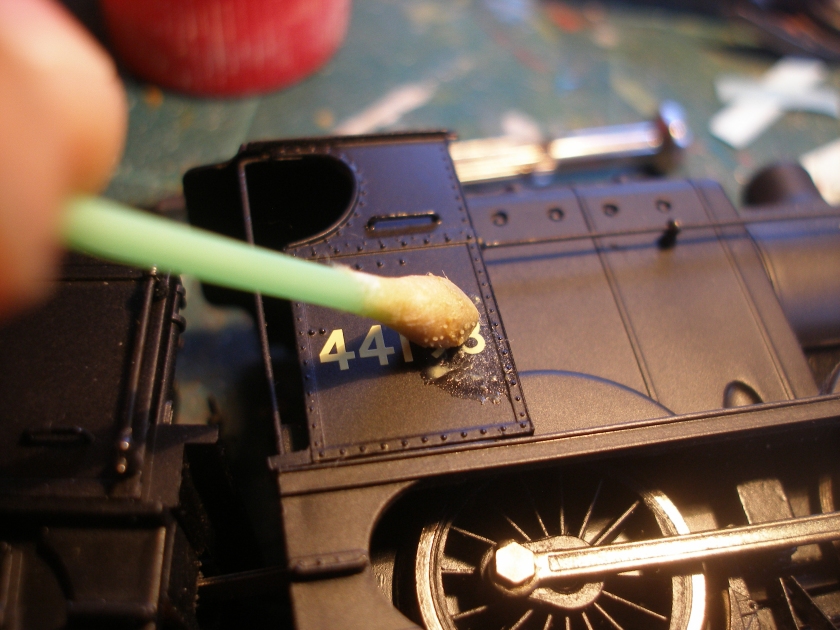 The replacement numbers have been cut from a sheet of Fox Transfers, and placed on the cab side with drop of water to soften. As I follow the Fox instructions here, and use warm water with a drop of washing up liquid in it. During an evening of transfer work, I find the water in the bowl cools quite quickly, and I reheat it by popping the bowl in the microwave for 30 seconds.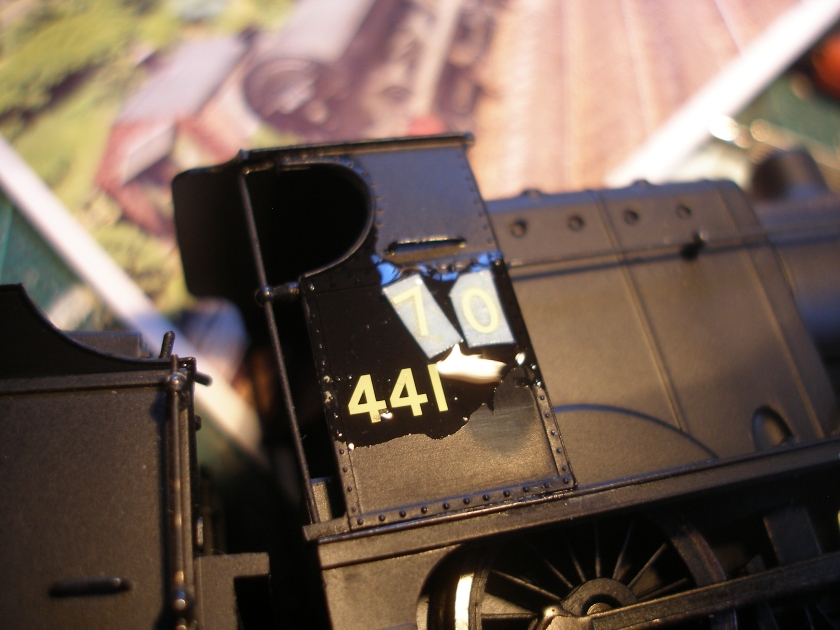 Using a cocktail stick, the transfers are gently teased off the backing paper and onto the cabside, and ligned up with the remaining original numbers. Any excess moisture is gentle removed with a tissue.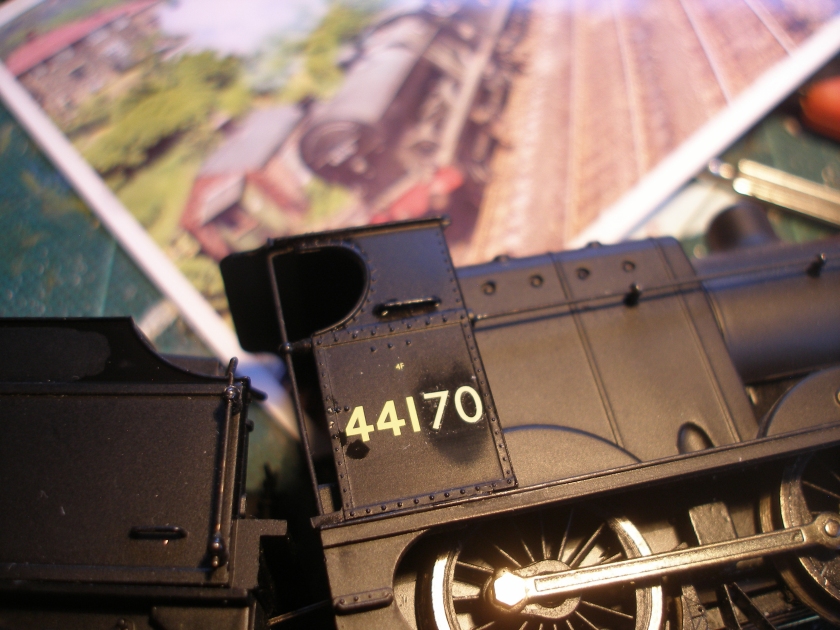 With the new numbers in place, now the BR crest needs to be changed from the large one supplied by Hornby to the smaller one worn by this particular prototype.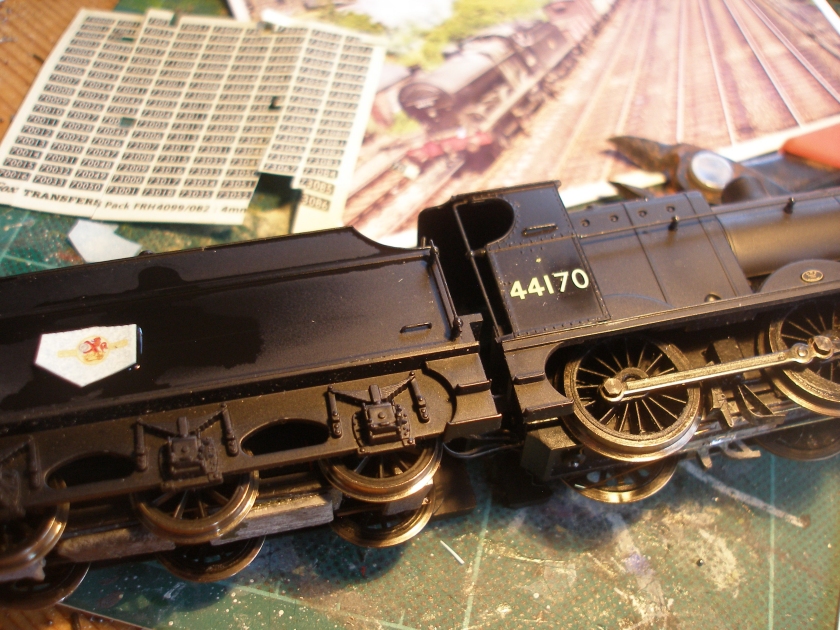 Fox also supply transfers for the numberplate. I had previously bought three sets (for the Britannia/Clans; 4MT tank and WD 2-8-0), and these are now regularly harvested to create numbers for other classes. Usuually it is possible to make any number from a cut and shut process, of either the first two digits and the last three, or vice versa. Also, if using this technique, remember some numbers can be created by reversals, so a '61' can be created from a '19': other obvious numbers are 108/801; 016/910 and so on. Here '70' has been snipped from a sheet, but note how much larger the Fox numbers are compared to the Hornby ones.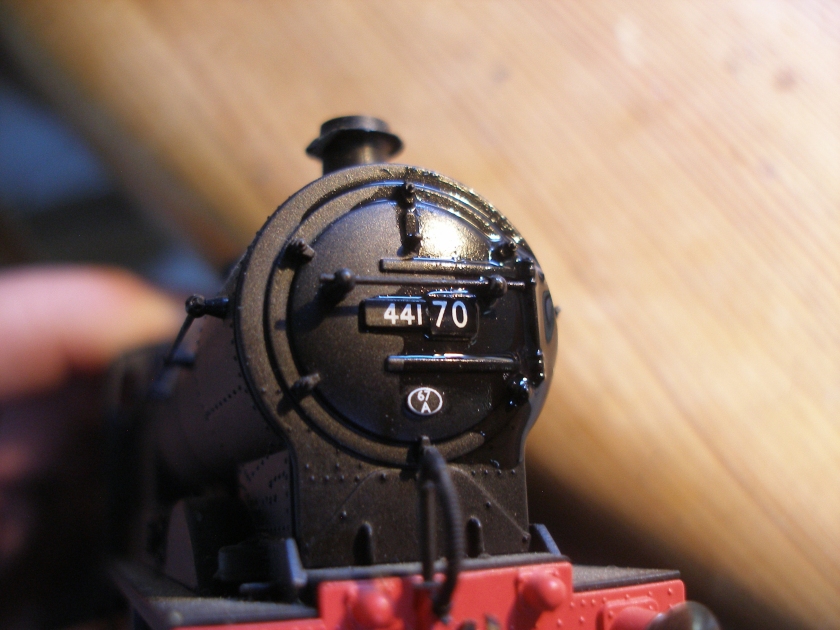 This next shot was intended to be the last in the sequence, but you can see how the two transfer sections do line-up properly, with the '70' drooping. In a 'Model Railway Journal' editorial recently Martin Neald advocated taking a photo of a model to be able to judge such misfires, and this an excellent example that would have been missed by relying on the less-than-perfect aged human eye.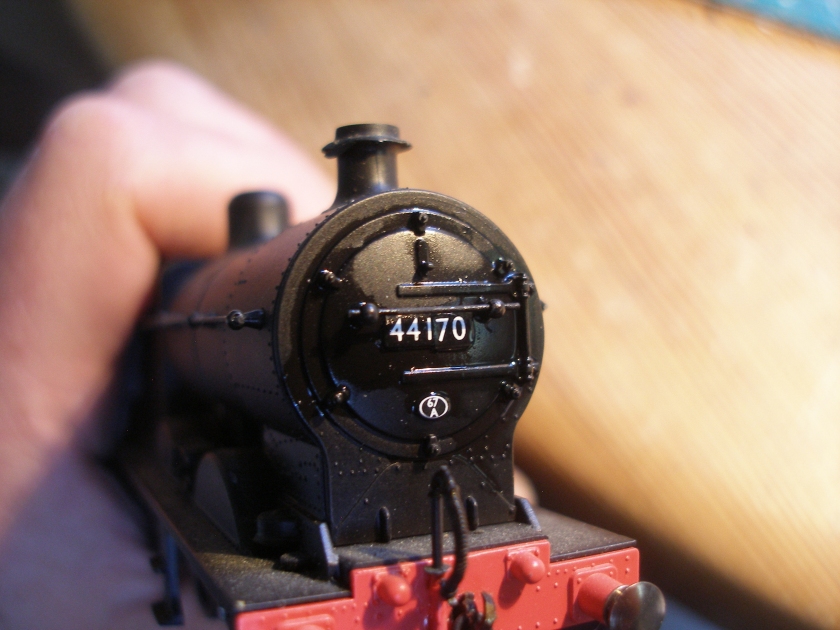 And here it is after a tap with the cocktail stick. If the transfer has already adhered to the model, a drop of water will loosen it again.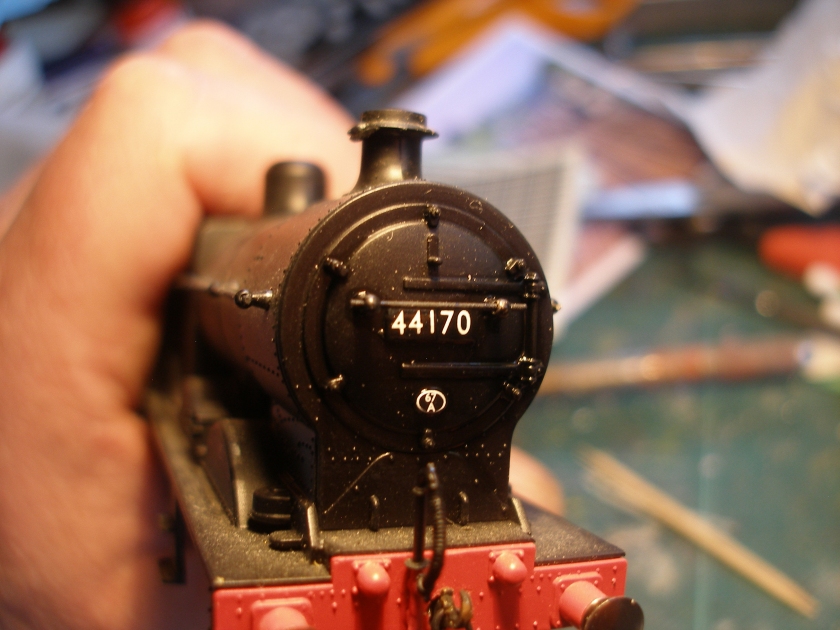 Now that all remains is a coat of protective varnish. Do test the varnish on a piece of scrap plastic, ideally painted and with a transfer on it. Specially in winter, you need to spray in an area where there is a degree of heat; spray varnishes cloud in the cold. I also had a disaster when I used the Warhammer Citadel spray matt varnish on a model recently, as it seemed to curdle te Fox transfers. Fox recommend Precision or Railmatch varnish.
23 January 2021