Bridge 117 has been selected by Network Rail for replacement, and a photo survey was carried out on the morning of Saturday 22 March 2014. A 'drive past' on Friday 25 March 2016 revealed that the bridge deck and stair cases had been replaced with metal items brightly painted in the current Network Rain infrastructure green, as per the new bridge further up the line at Dobroyd Crossing (Bridge 102A).
Neil Harvey reports that the footbridge is currently closed until 25 January 2016 for the replacement to be carried out.
There are detailed plans for both the existing structure and the proposed structure lodged with Calderdale Council Planning Department reference 14/00092/RNO.
Click here for surveys of Bridge 118 and Stansfield Hall footbridge, also carried out on 22 March 2014.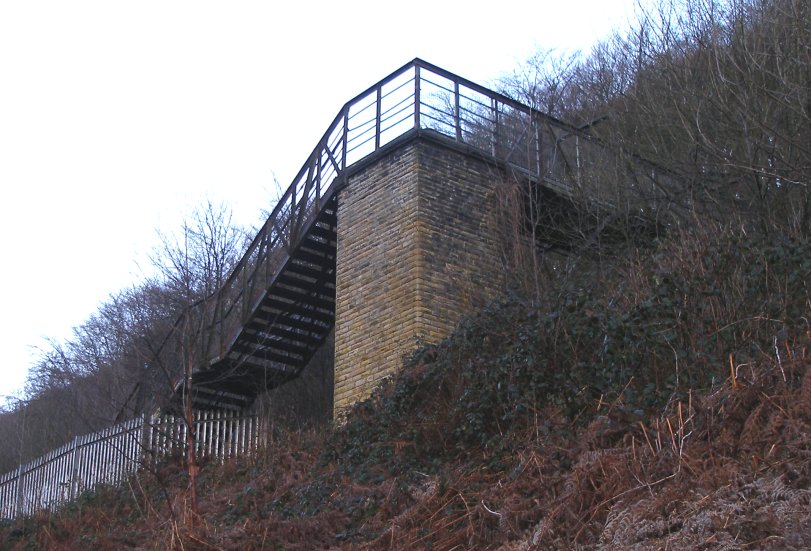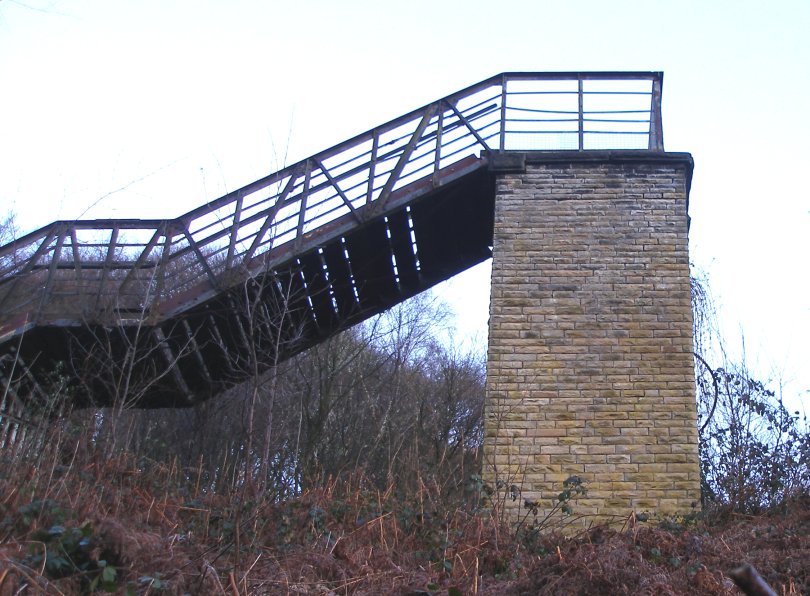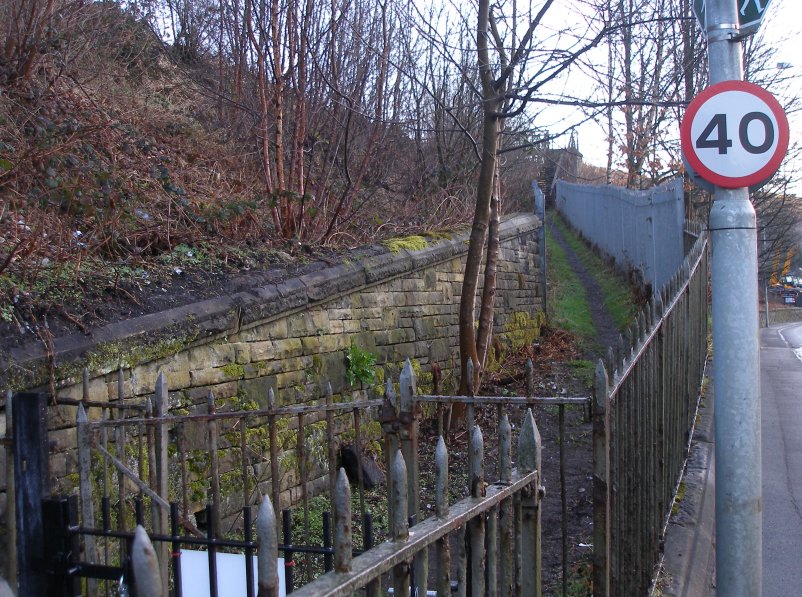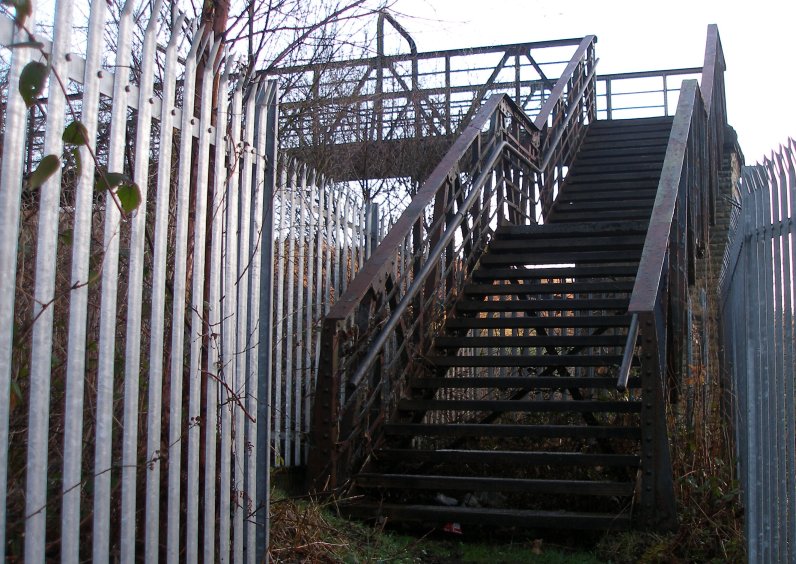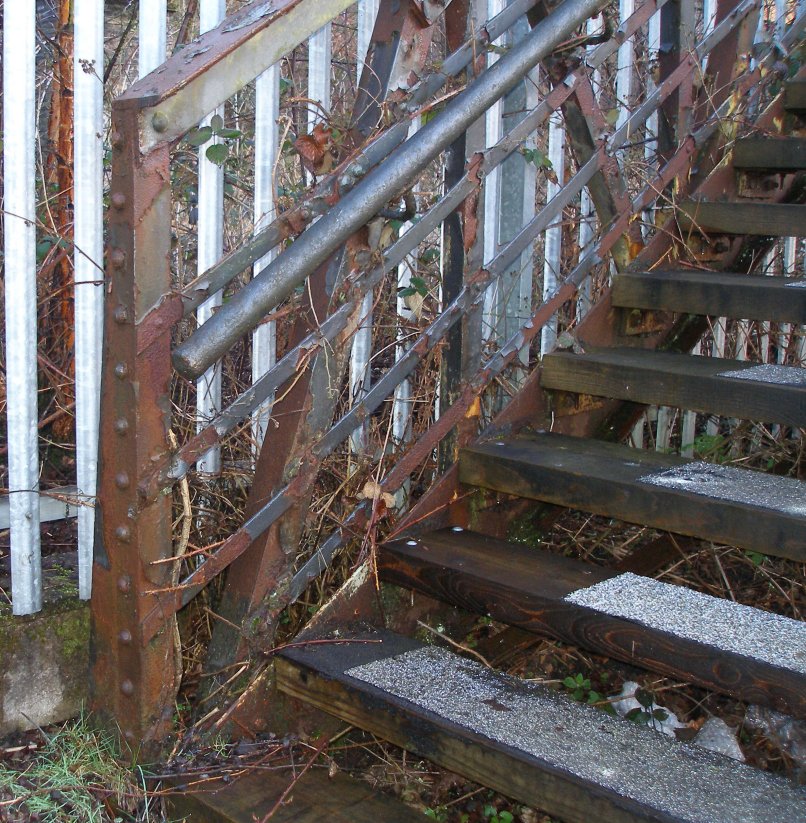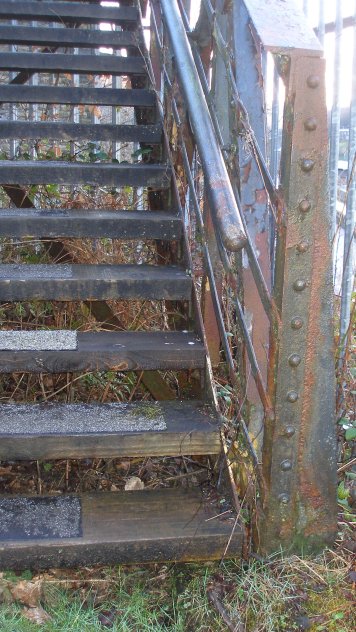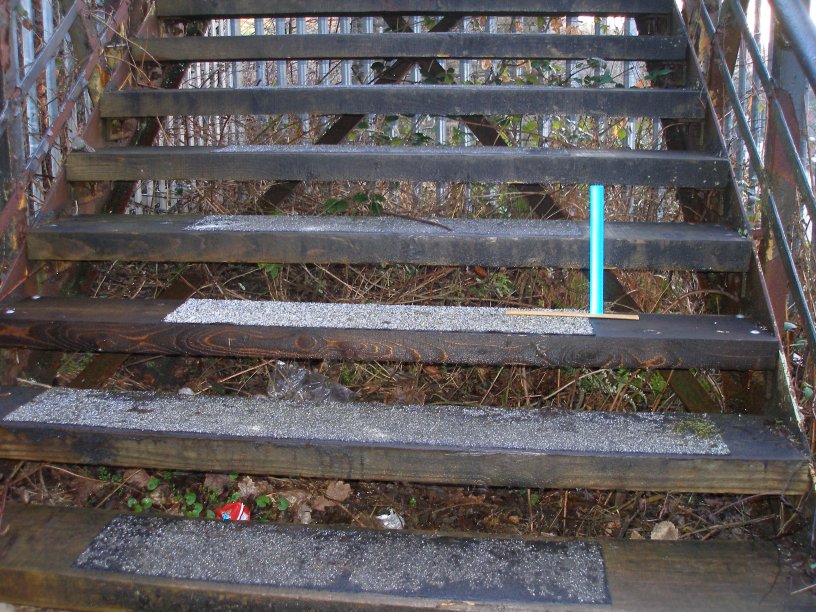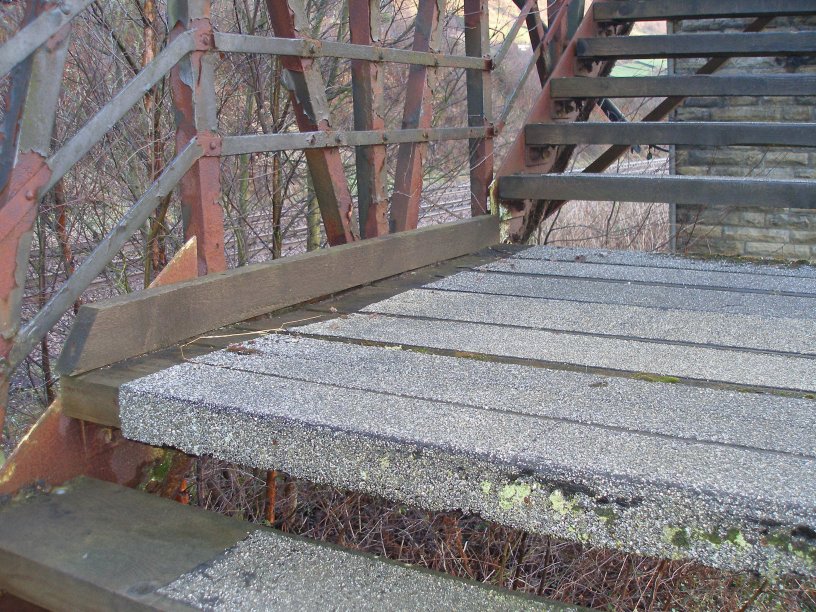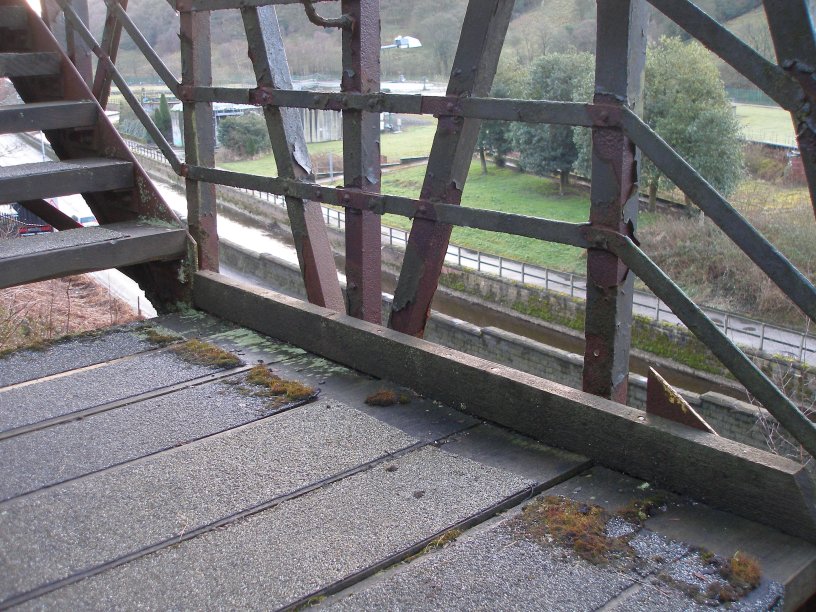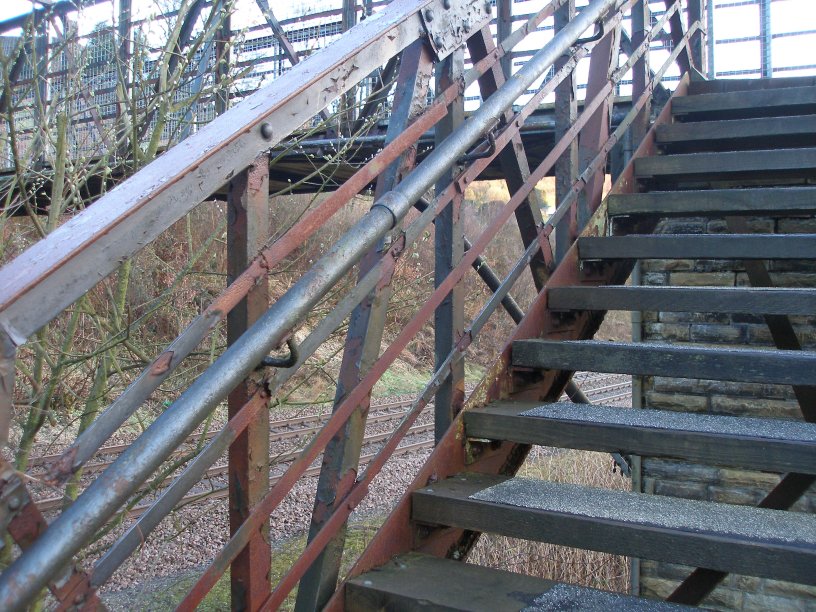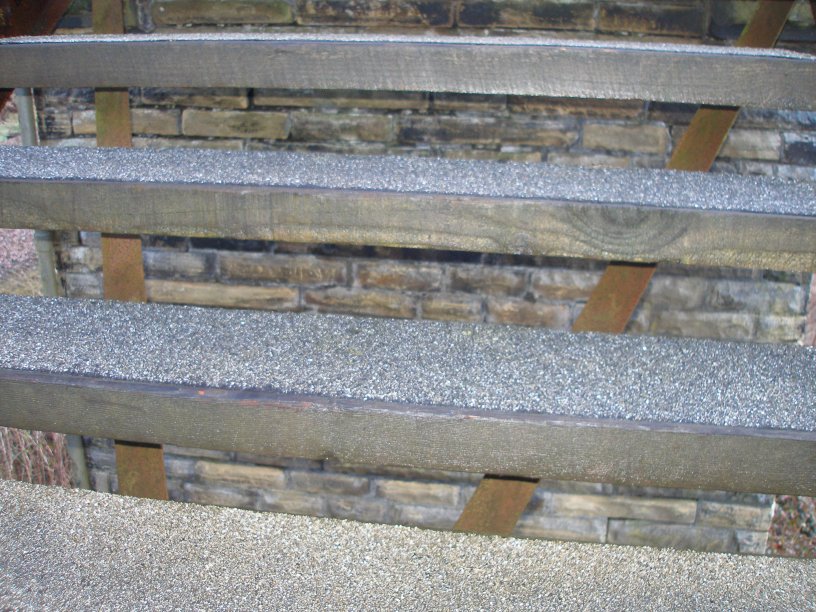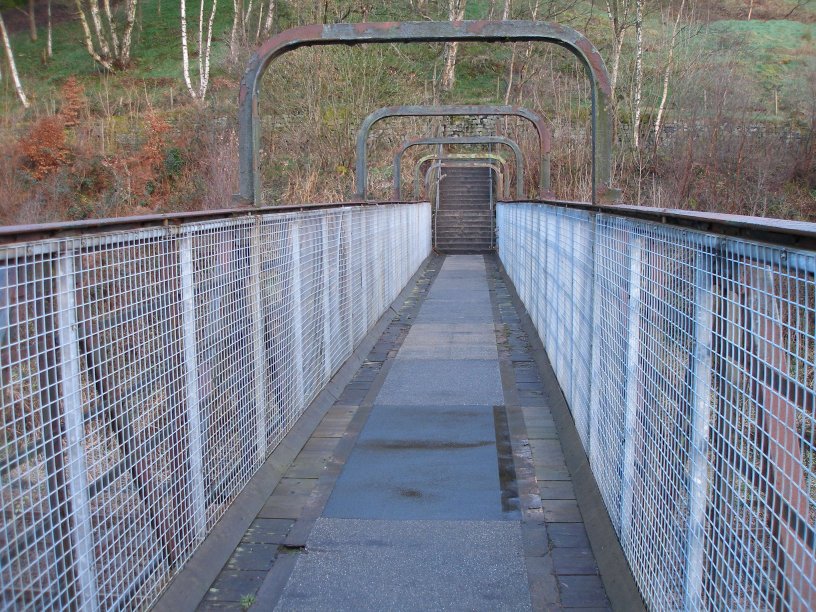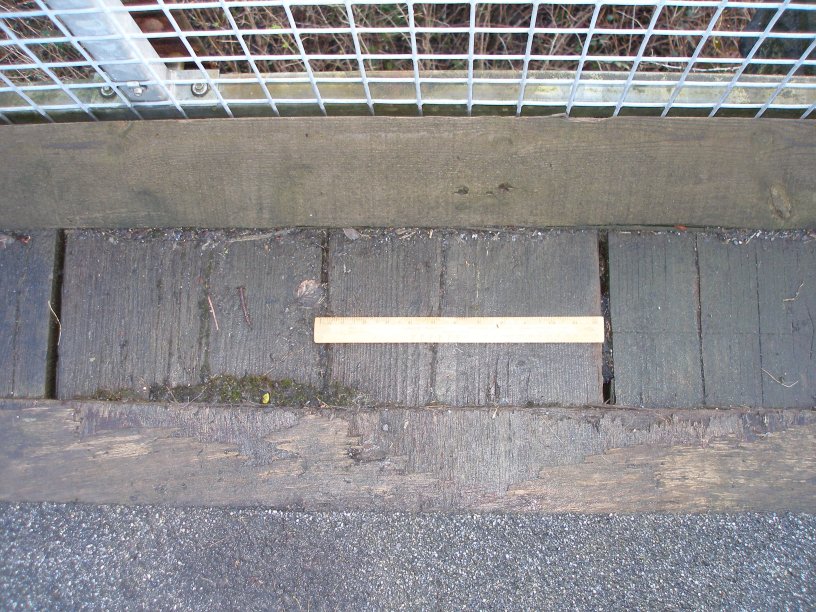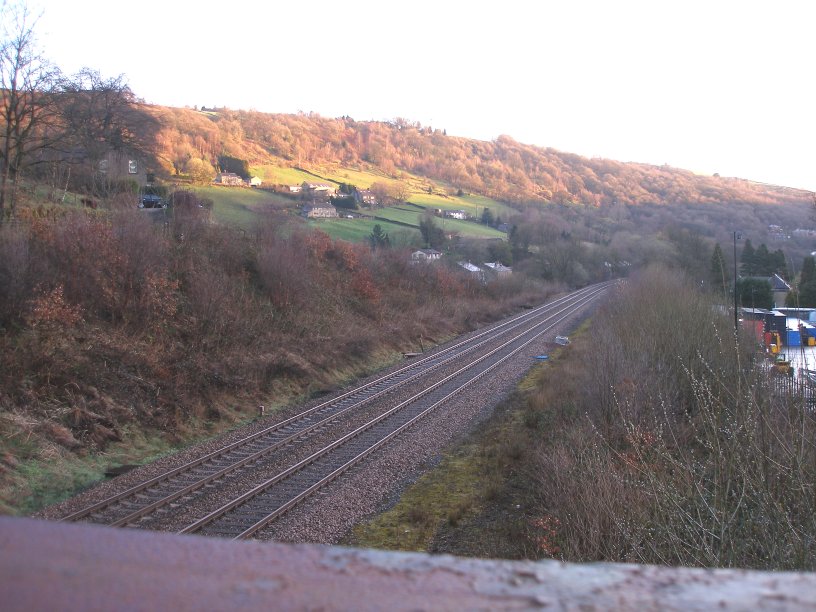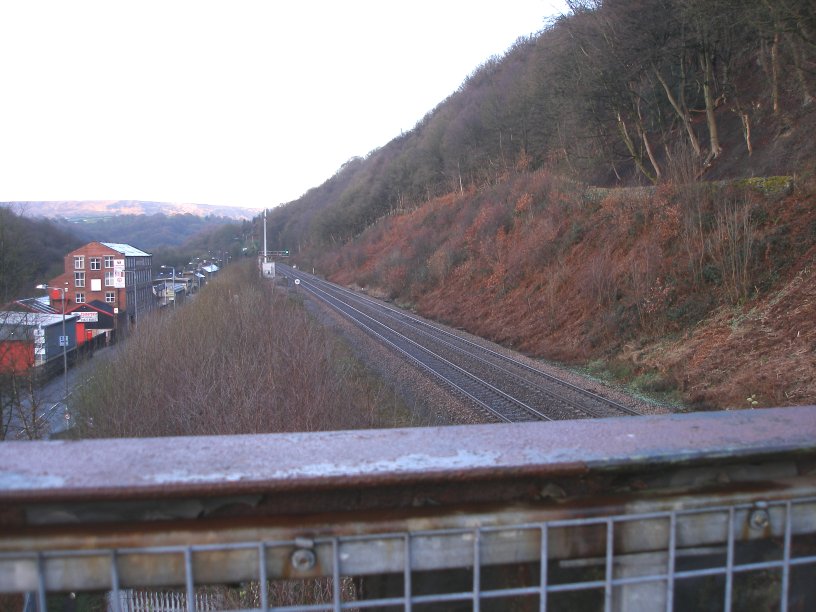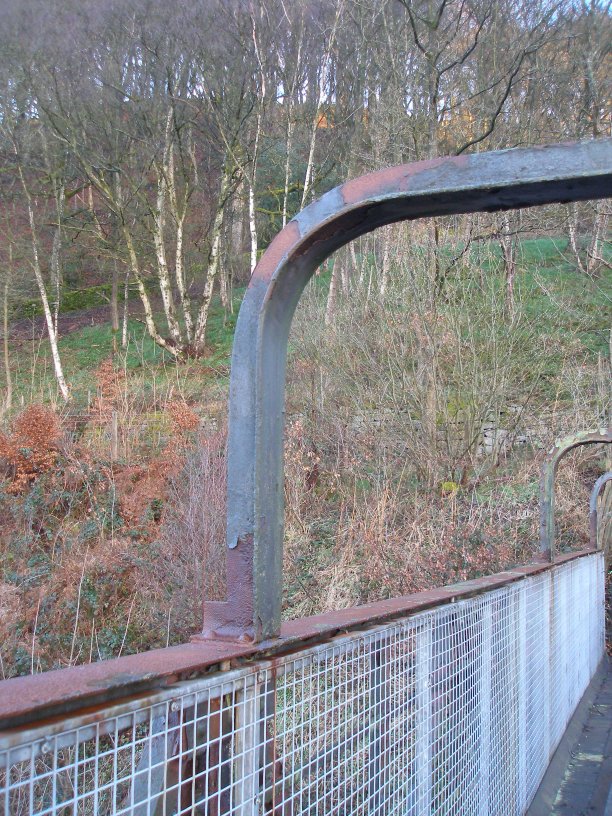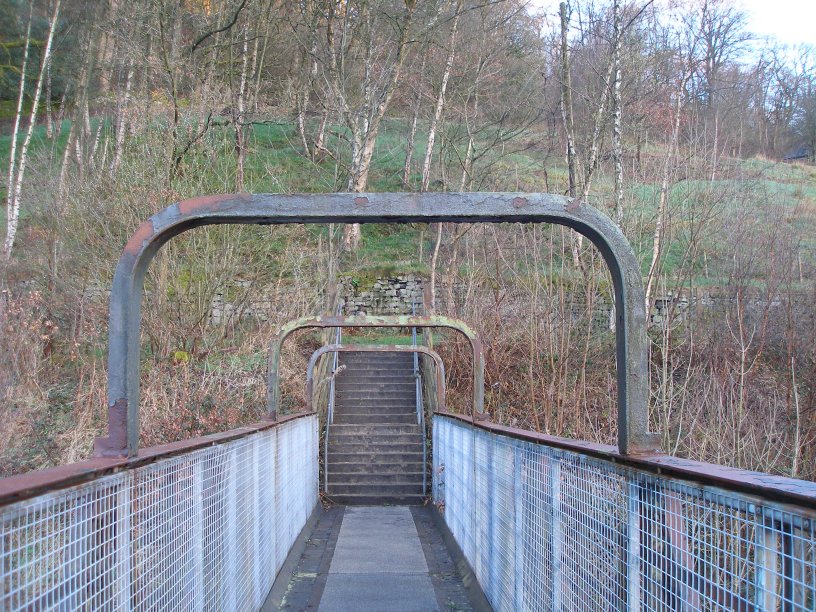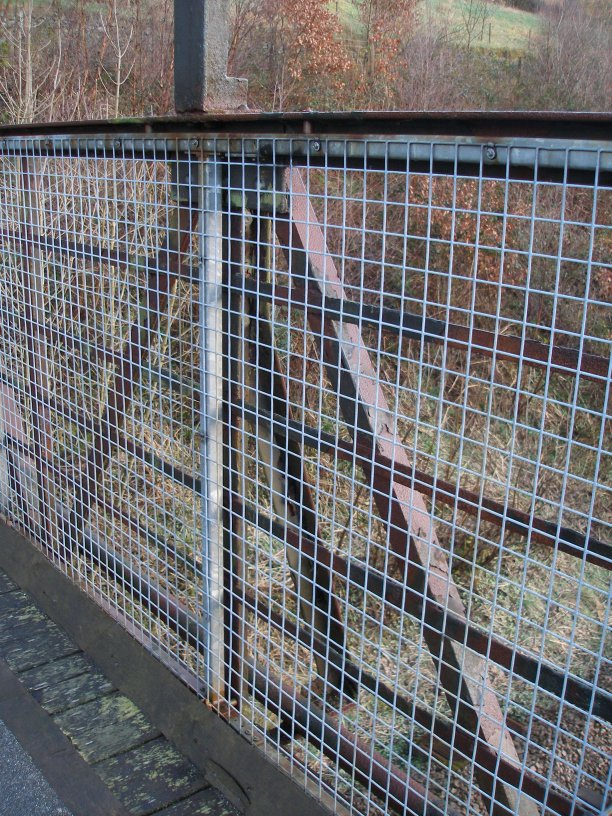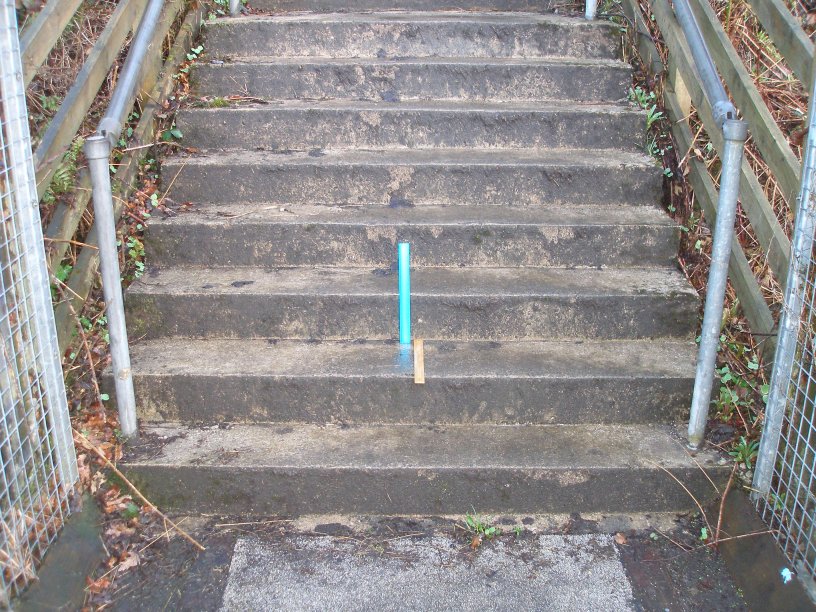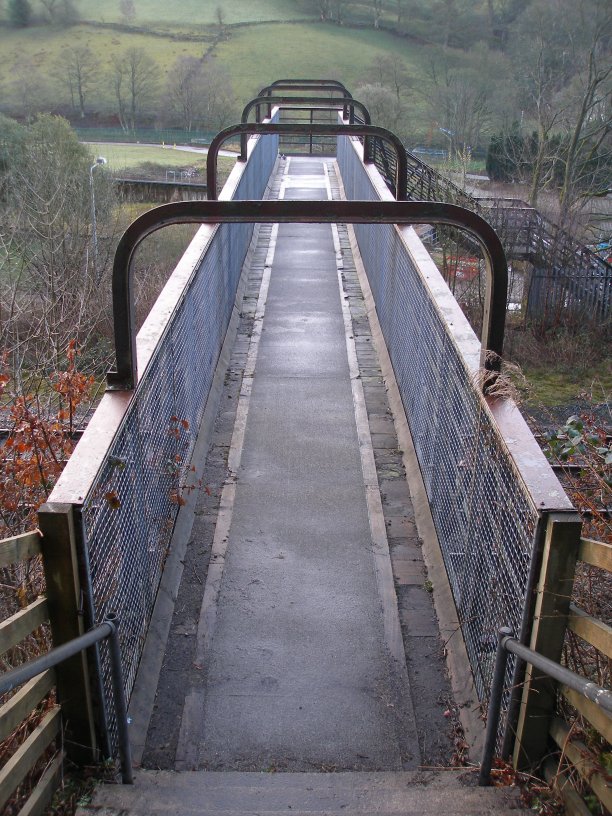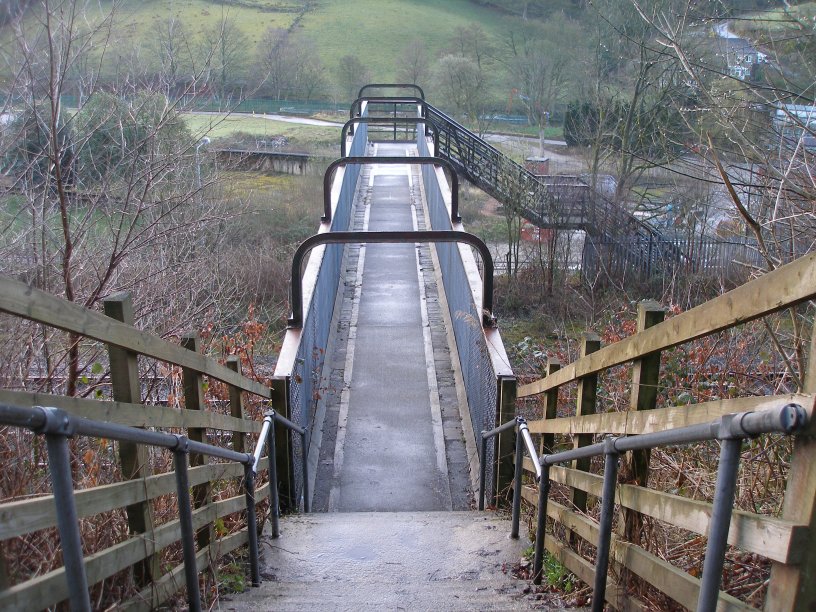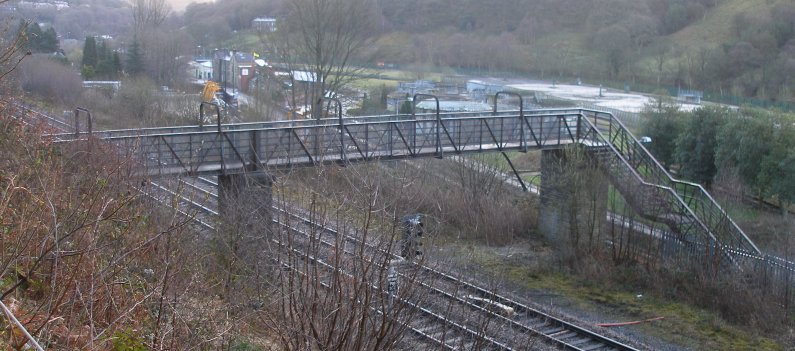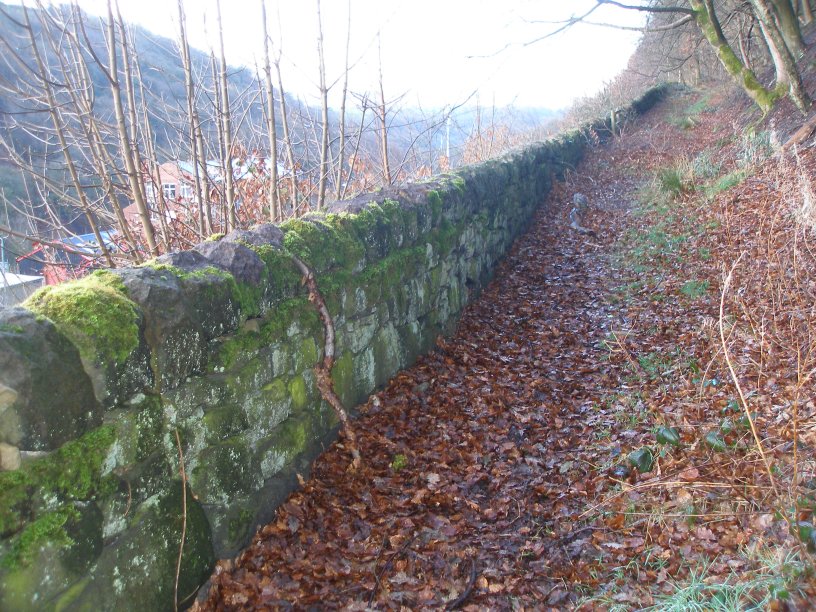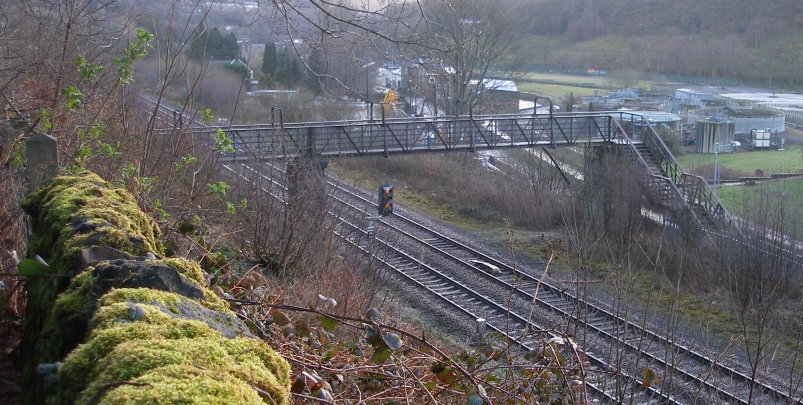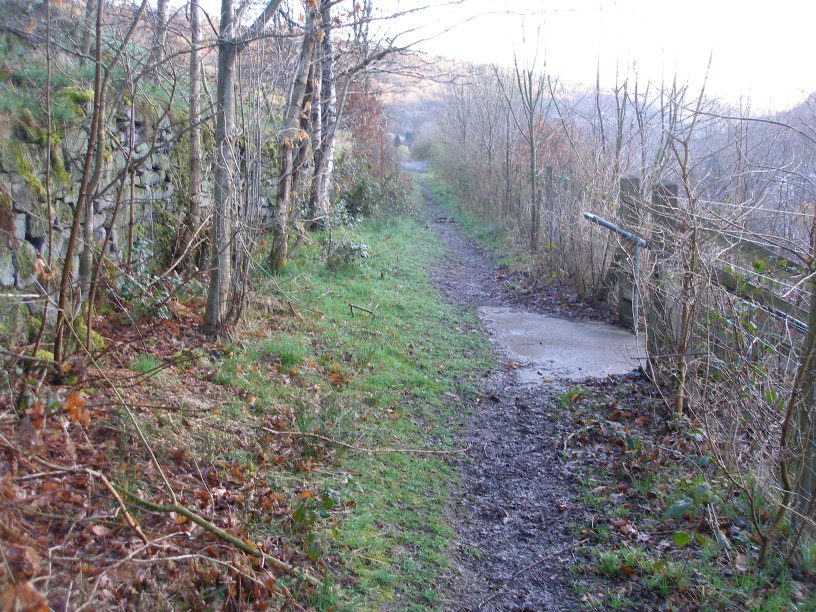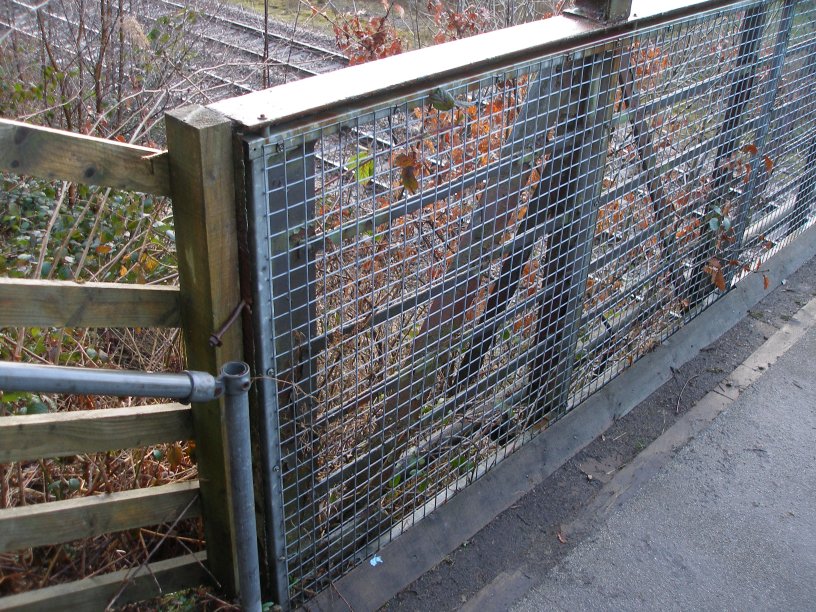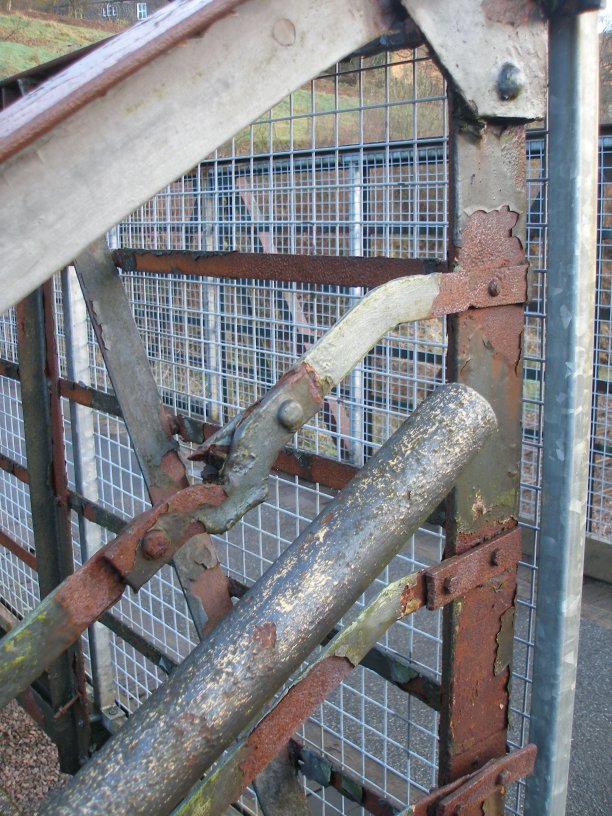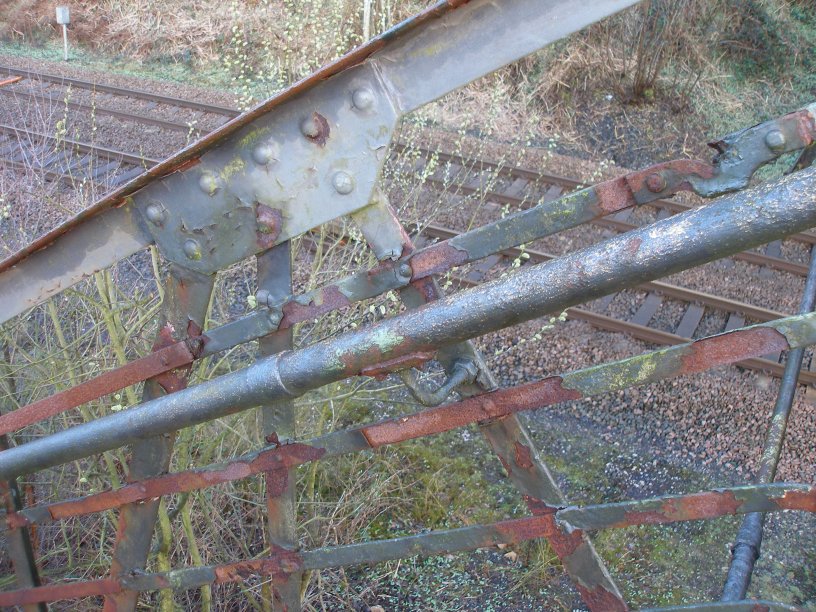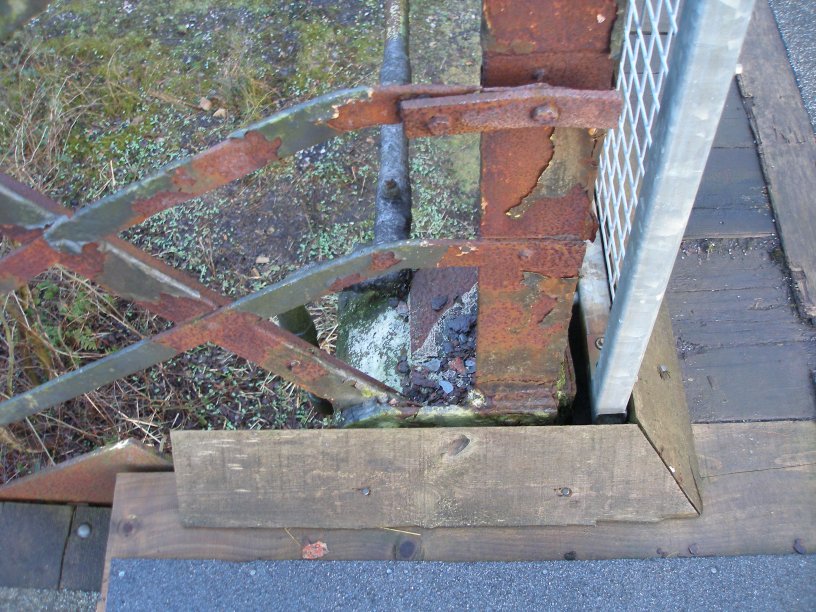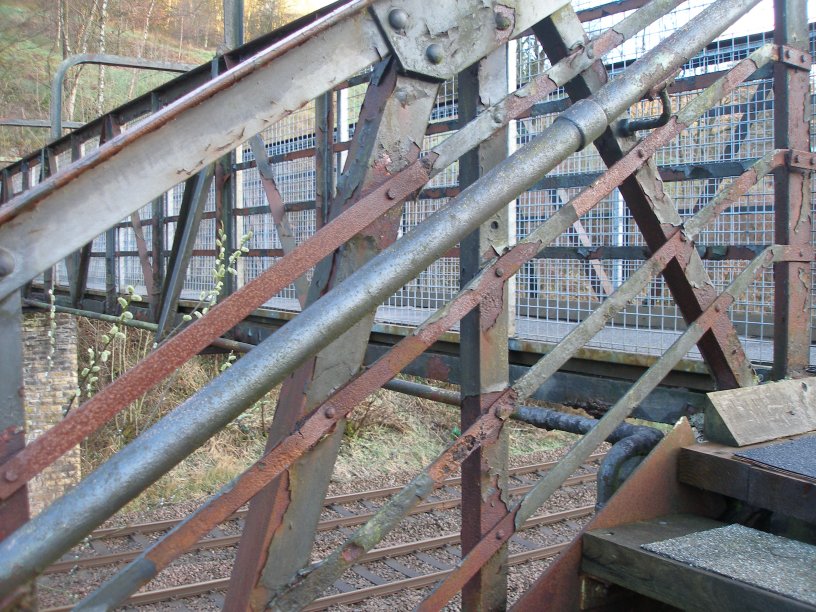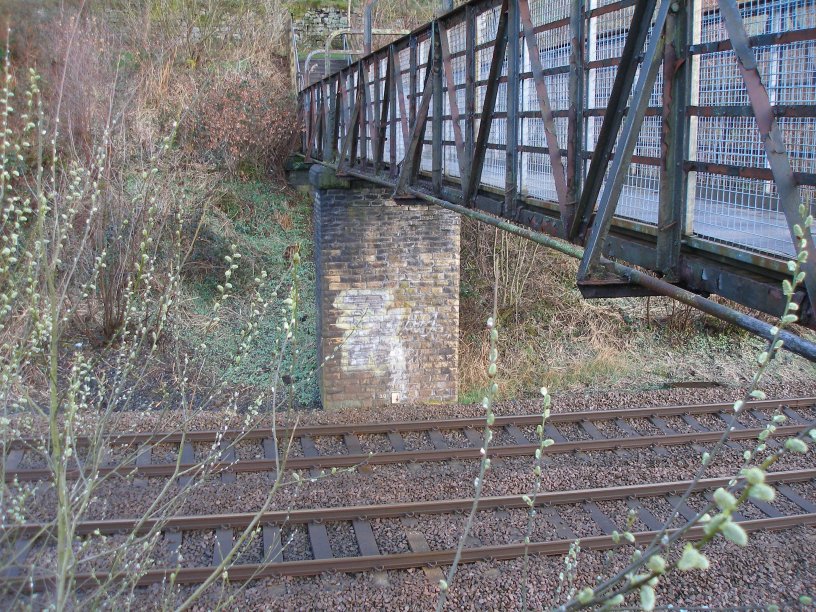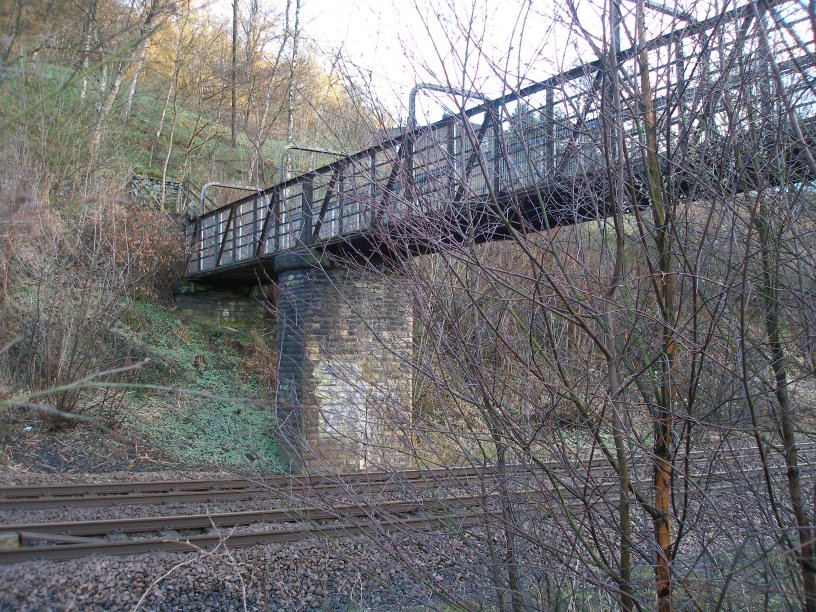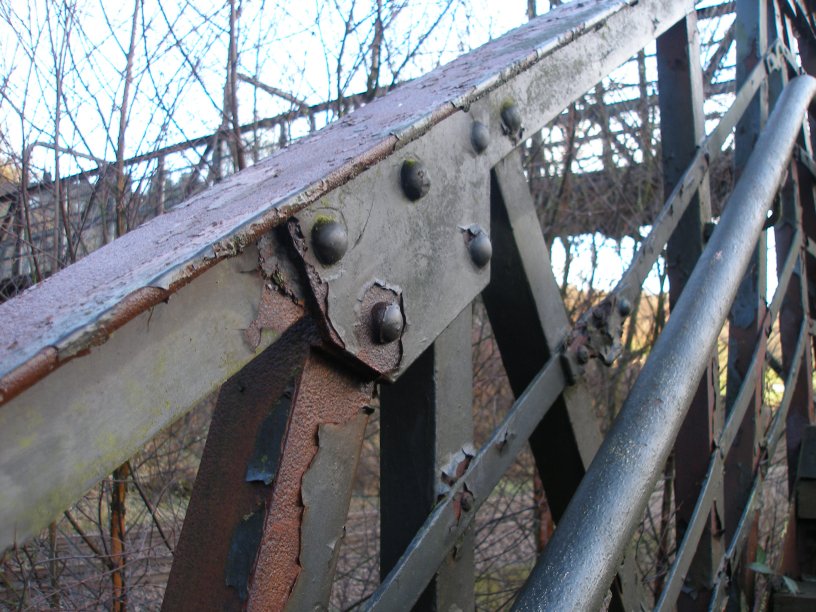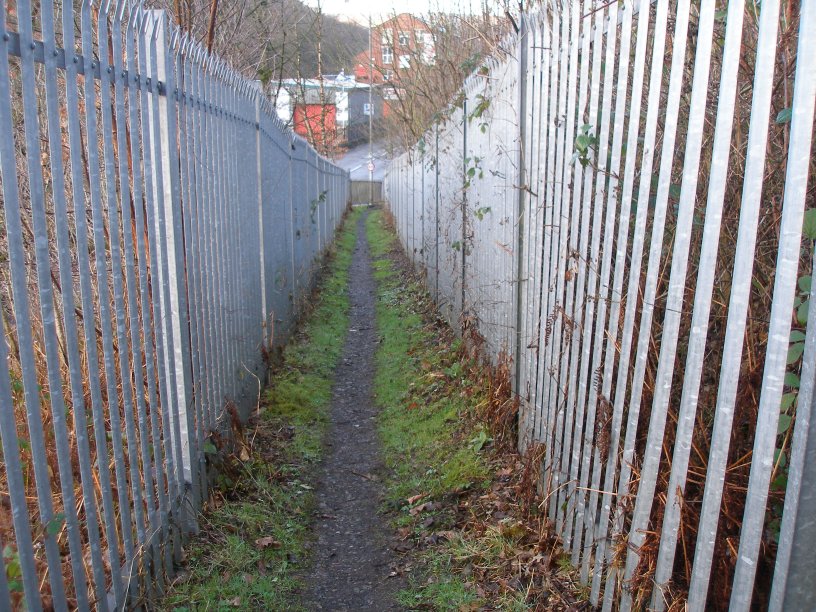 All images copyright J K Wallace c.2014