Manchester Victoria Station: 11 April 2015
The Lancashire & Yorkshire Railway Society organised a guided tour of Manchester Victoria Station on Saturday 11 April 2015. Our wonderful guide for the day was Northern Rail's Nicola and a sincere thank you to her and the 'management' for making the day such a success.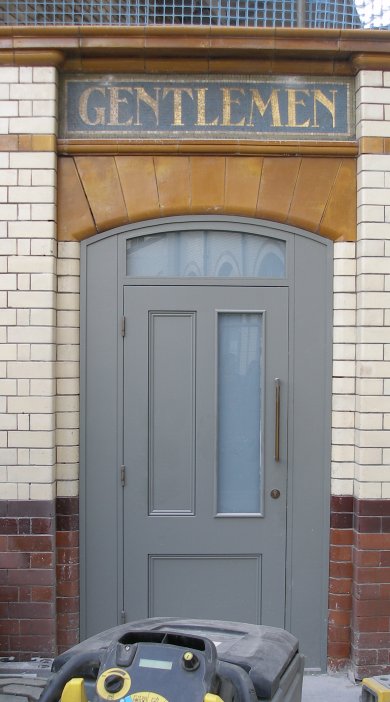 Detail of the south eastern corner of the concourse showing how the surviving girder has been retained below the new canopy structure.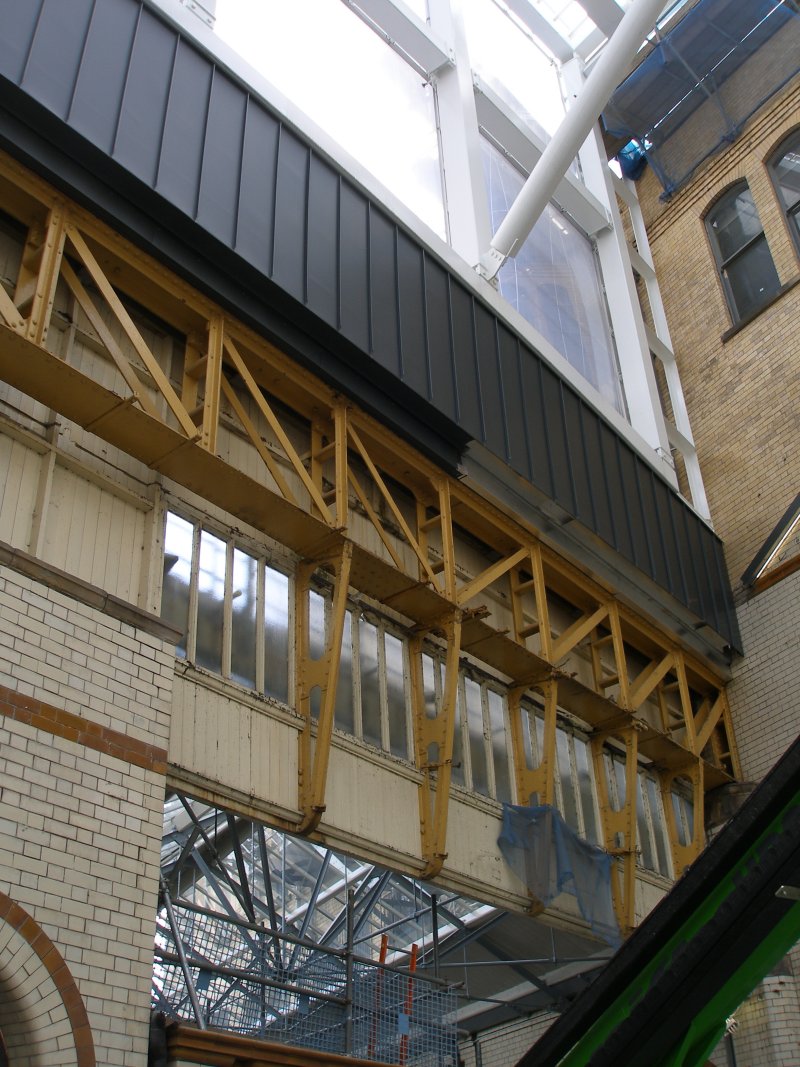 'X' marks the spot. Having provided this illuminated silhouette of the old train shed, there is now some discussion as to whether it should now be a permanent feature.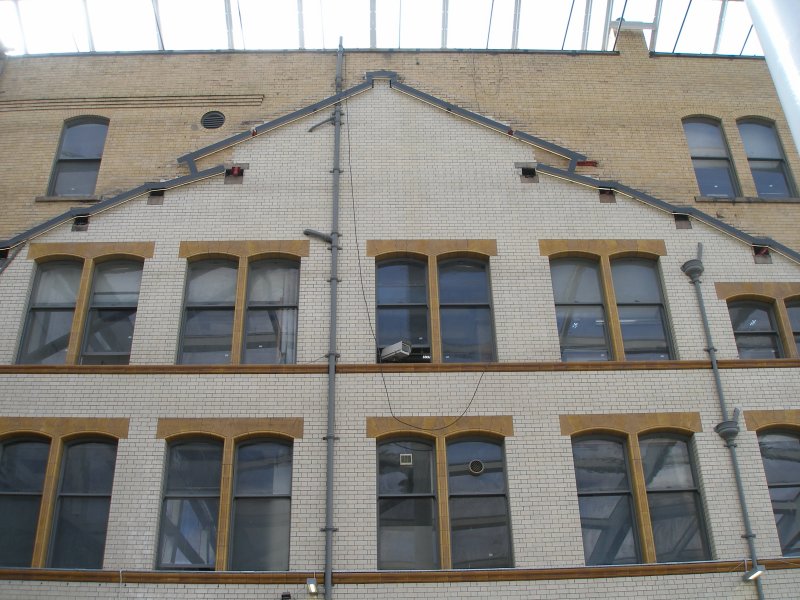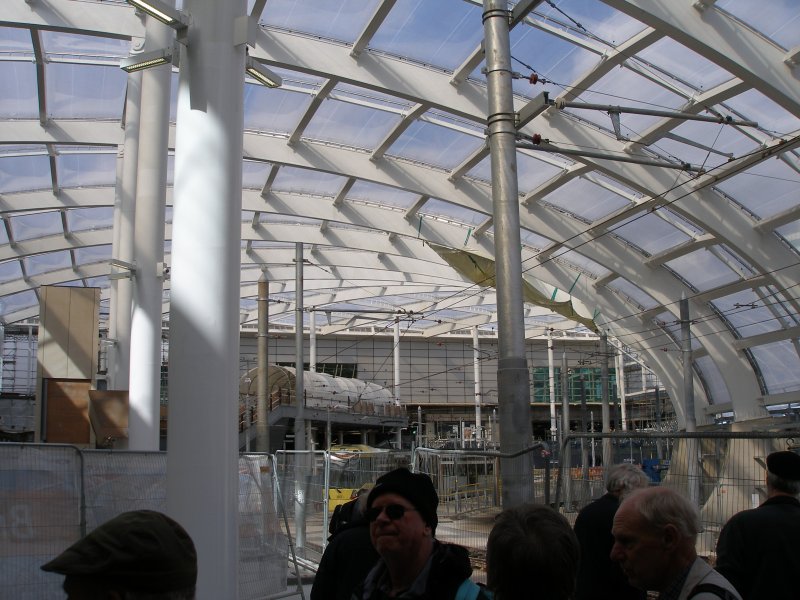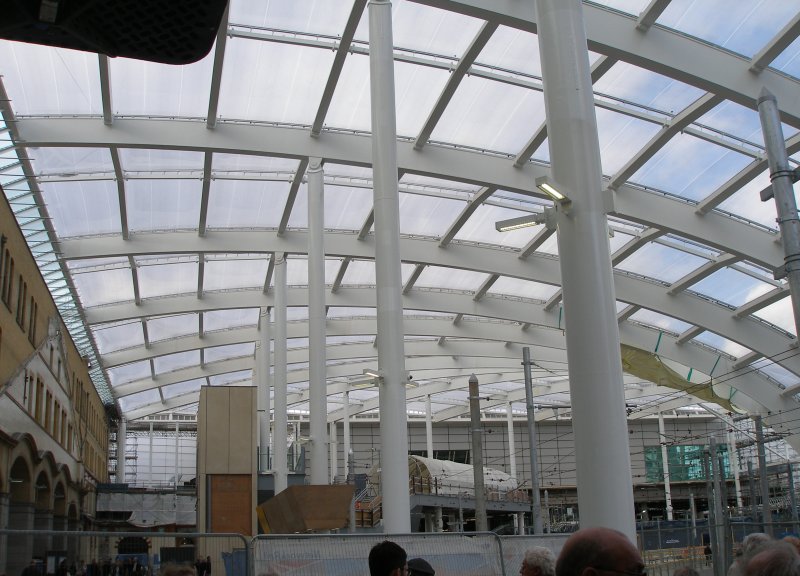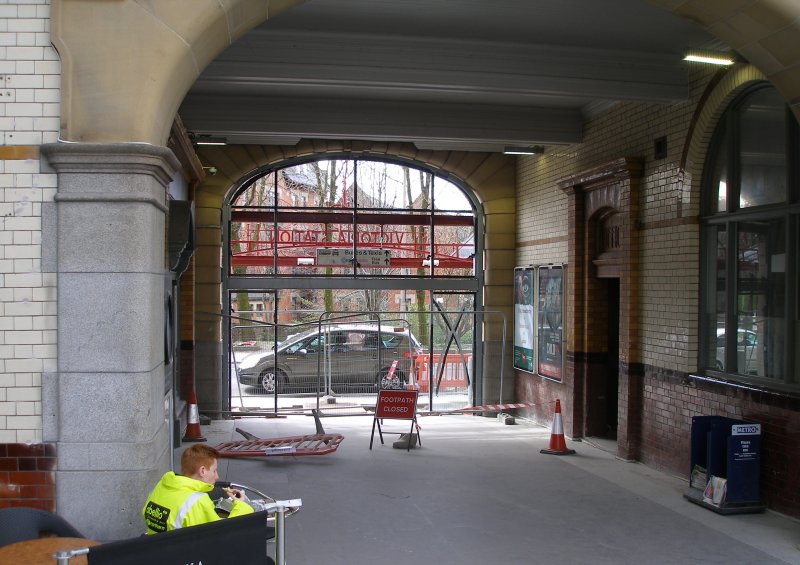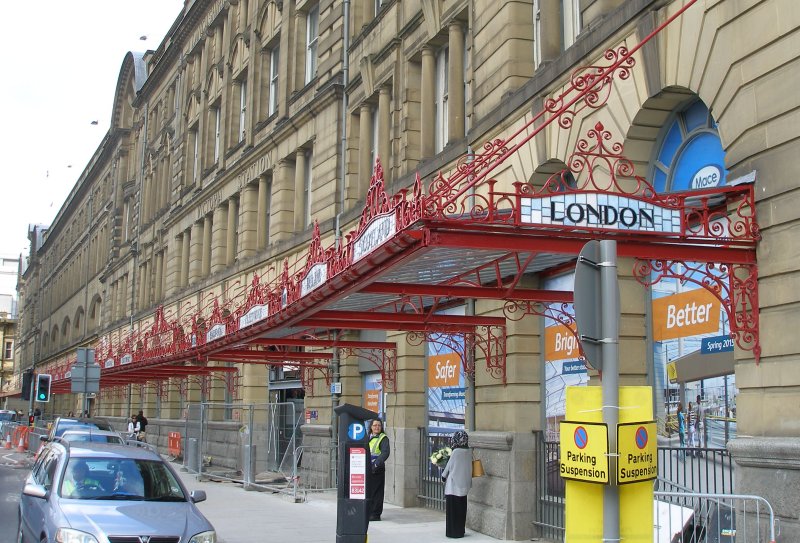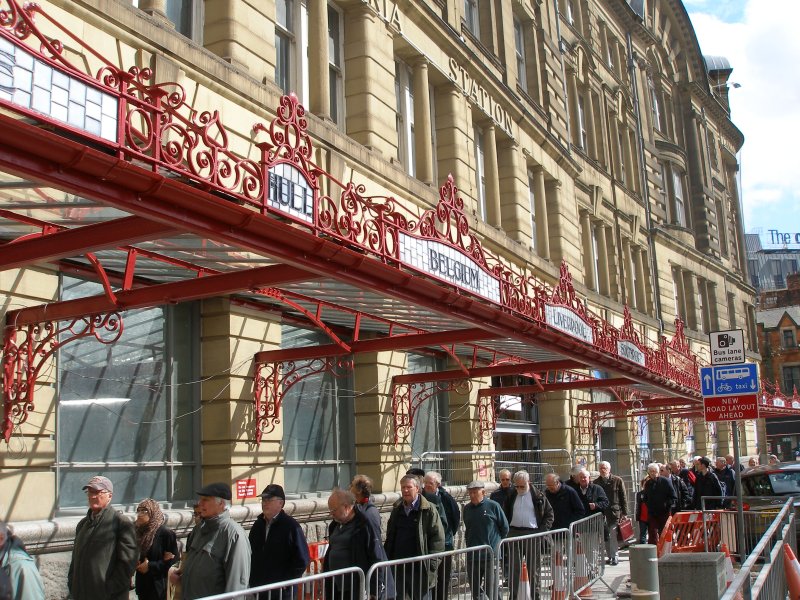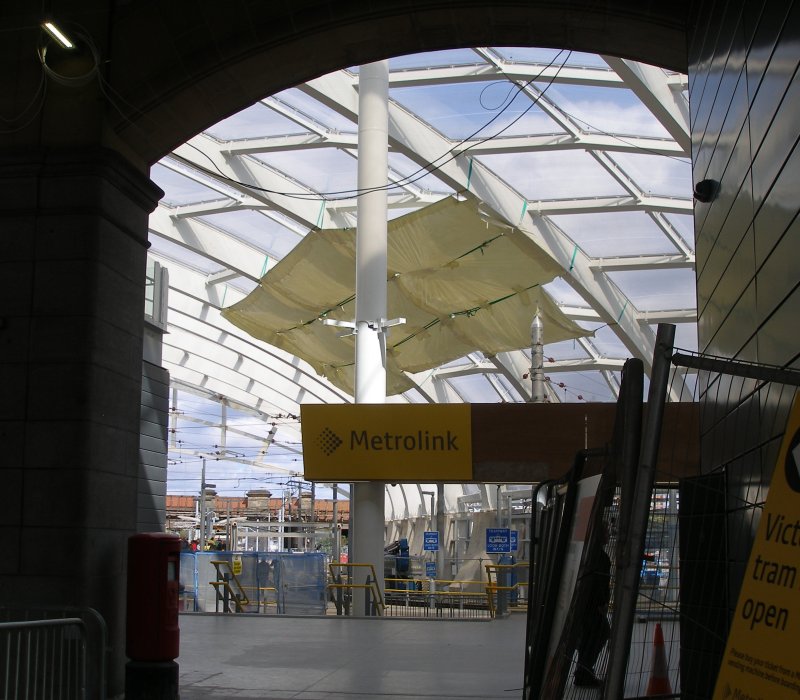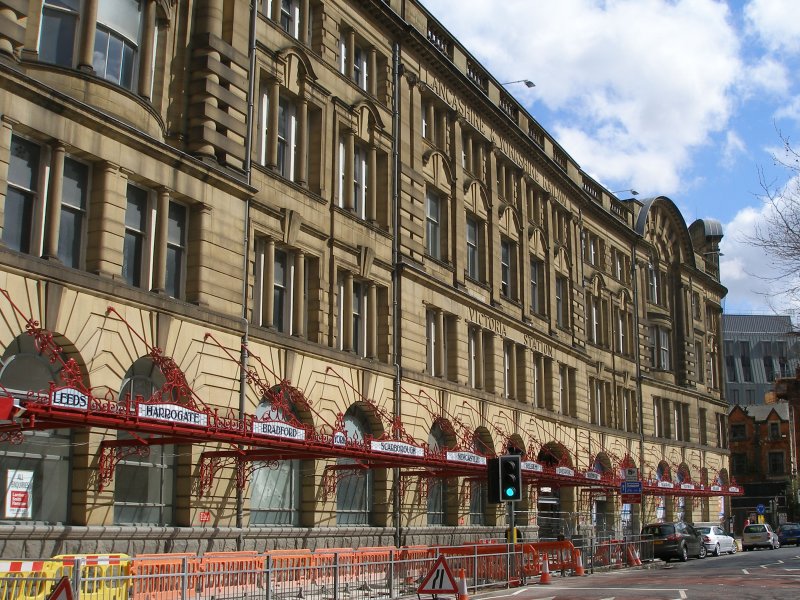 No doubt as to whose station it is...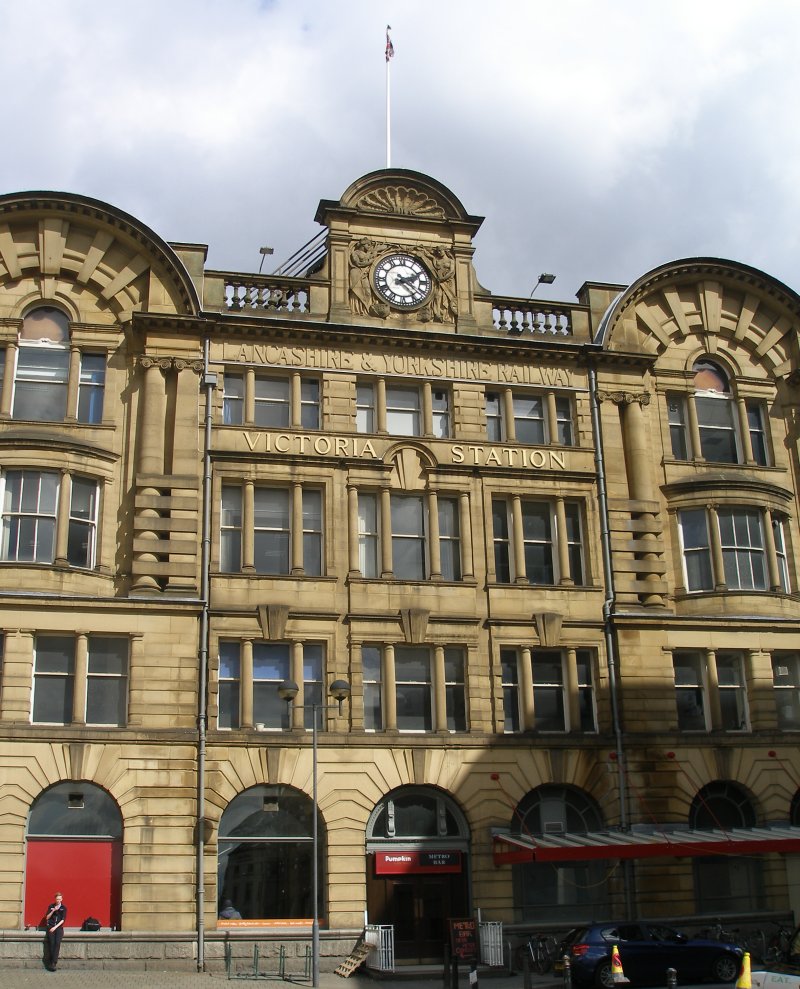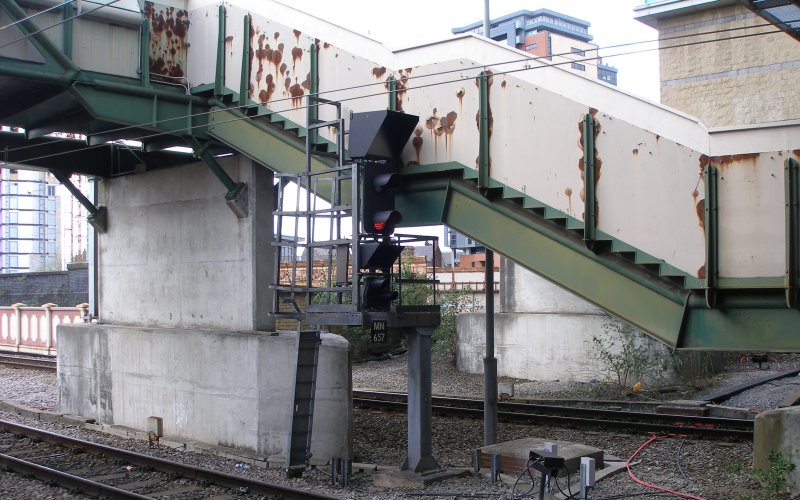 'Where exactly did you say Exchange Station was?'. The station footbridge, which previously gave access to the signal box has gone. Looking towards Deal Street showing the Overhead gear now in place.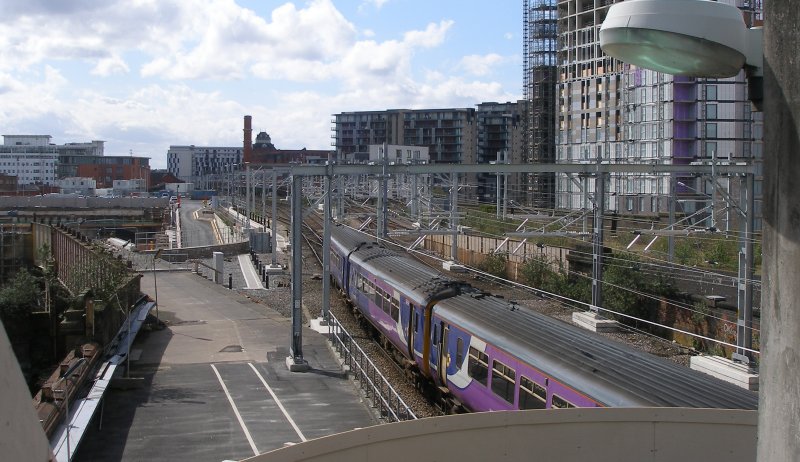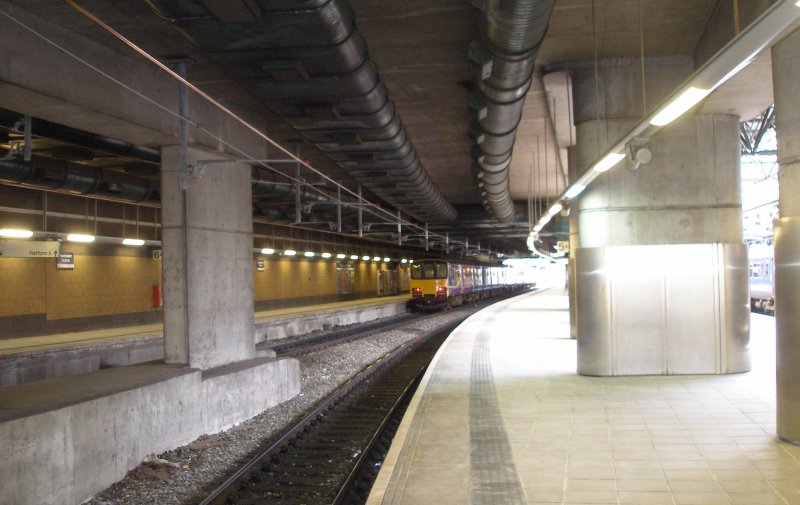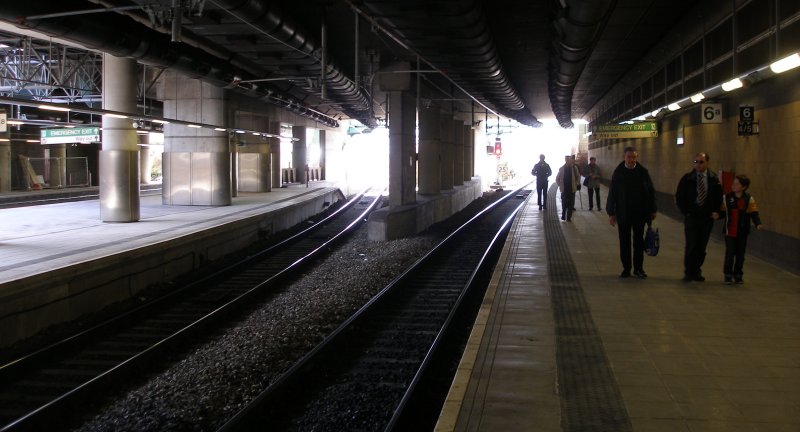 A have a fine print of a L&YR 4-4-0 waiting for the off in the old Manchester Victoria. This is the corresponding 'Now' view, with a Sprinter and Rattler combination ready for the 'off' to Southport. Where are the Coronation Scot twins now? Click here to see how this scene would have looked a hundred years ago through the eyes of pencil artist John S Gibb.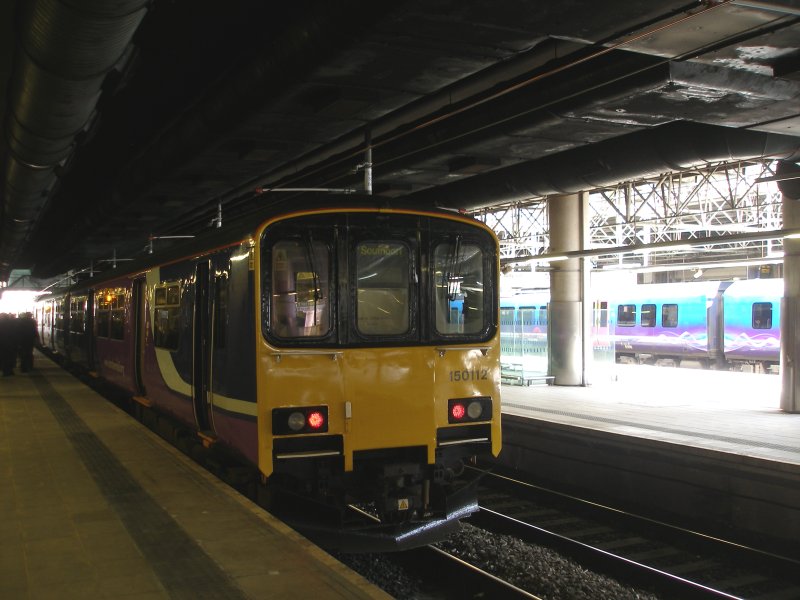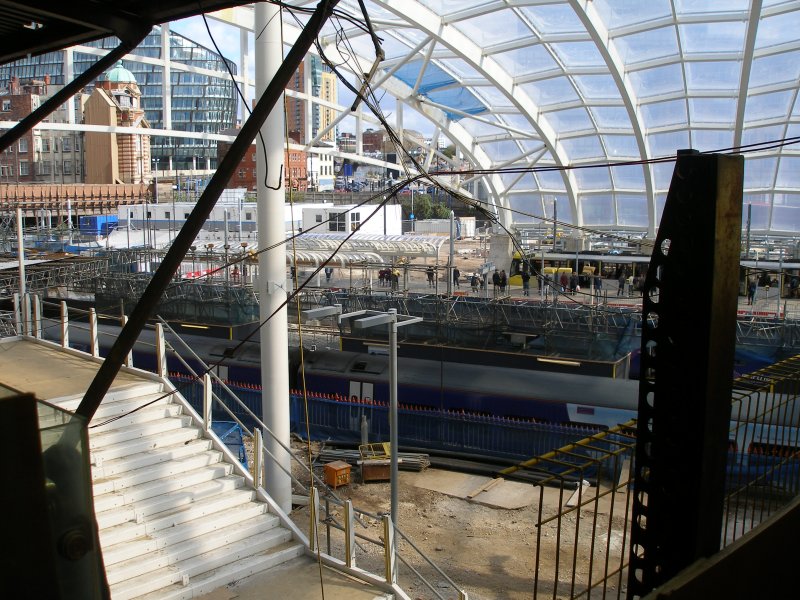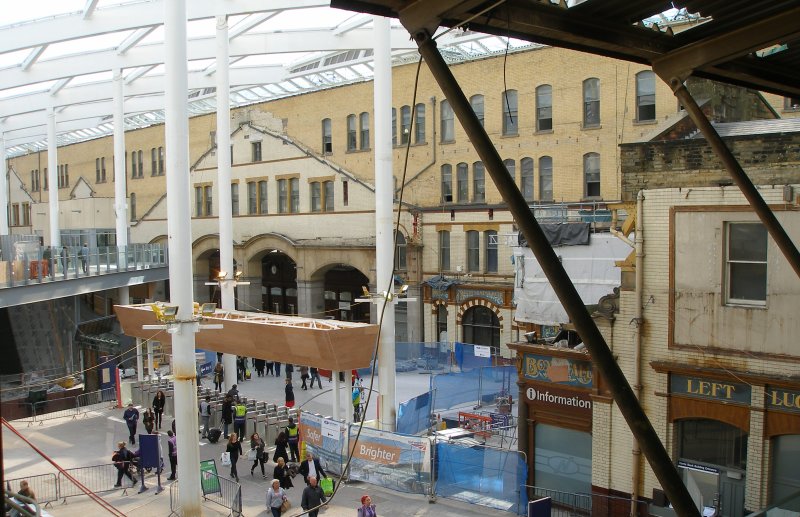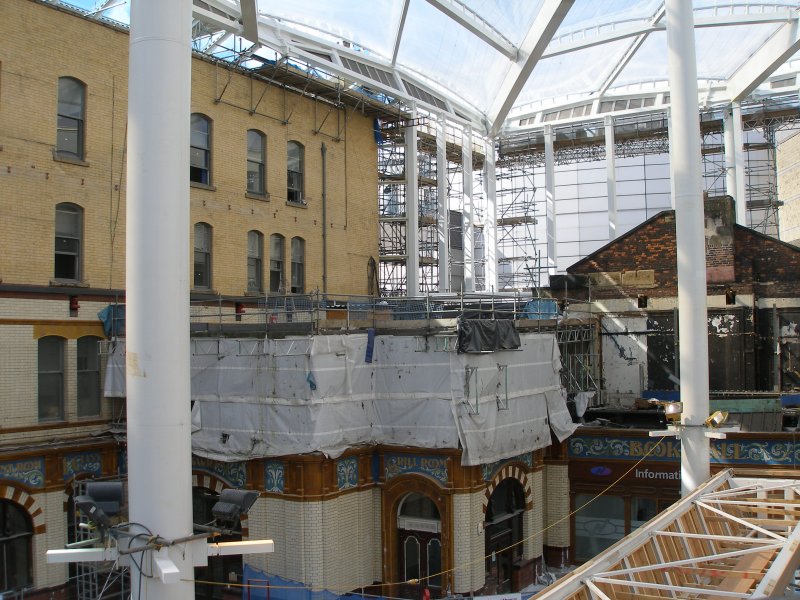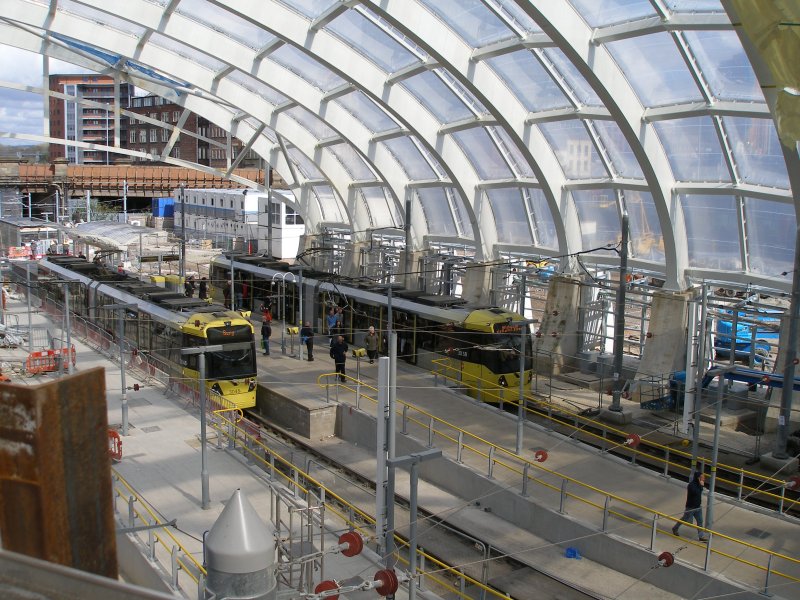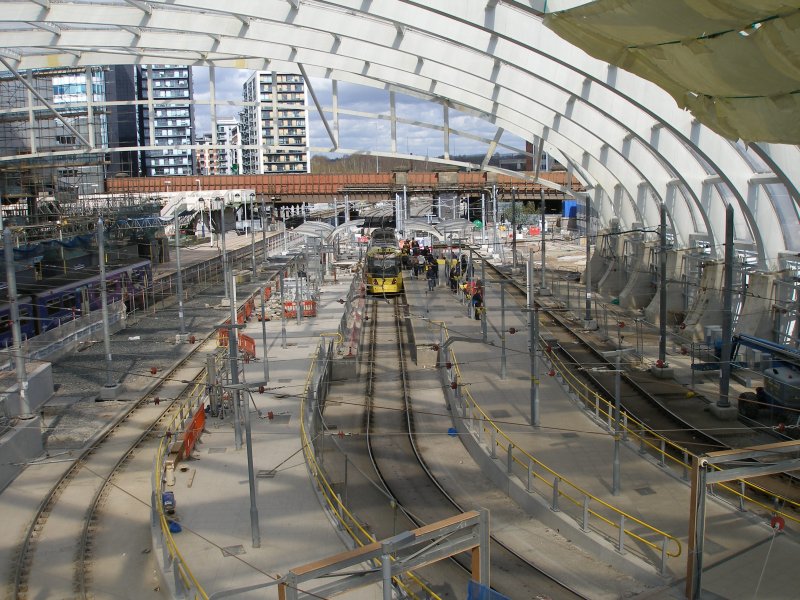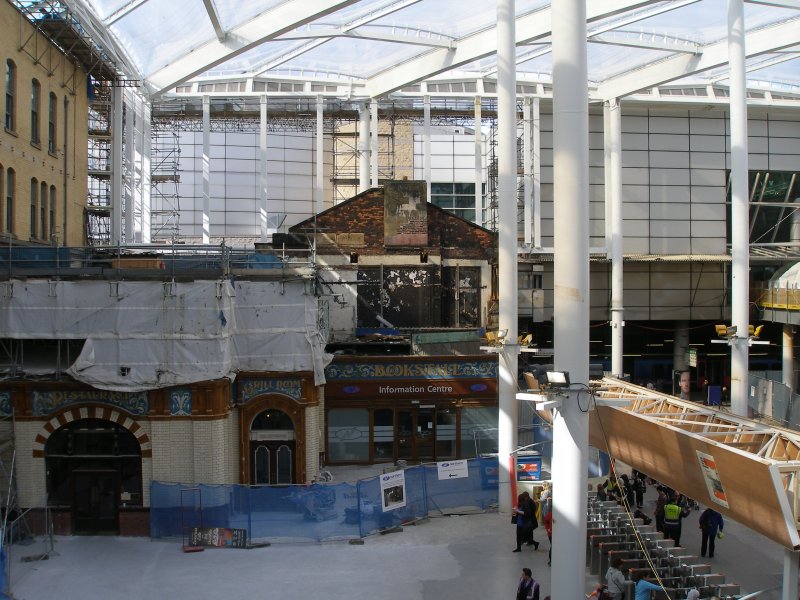 These two shots show how the second City Centre crossing starts out from Manchester Victoria. Watching trams arriving on the original line to the left (it the one that crosses the middle track on a curved diamond) this arrangement - at the bottom of an incline to boot - looked a little awkward. Worth trying to avoid on your model railway if you value reliable running.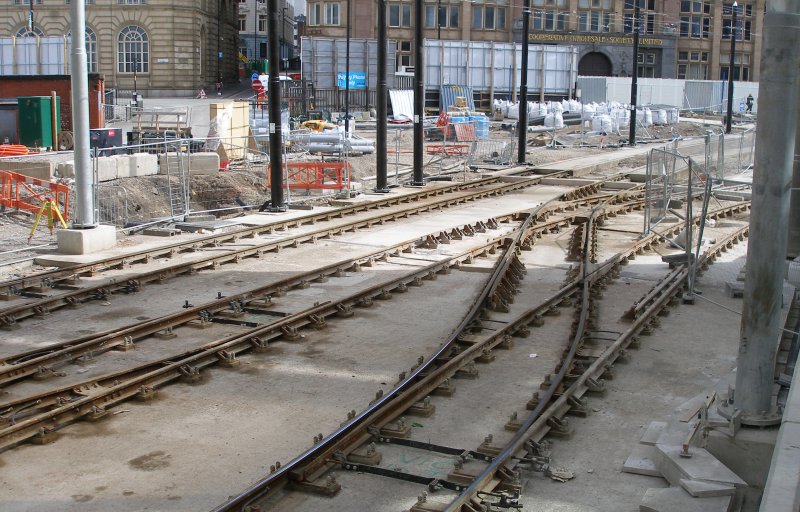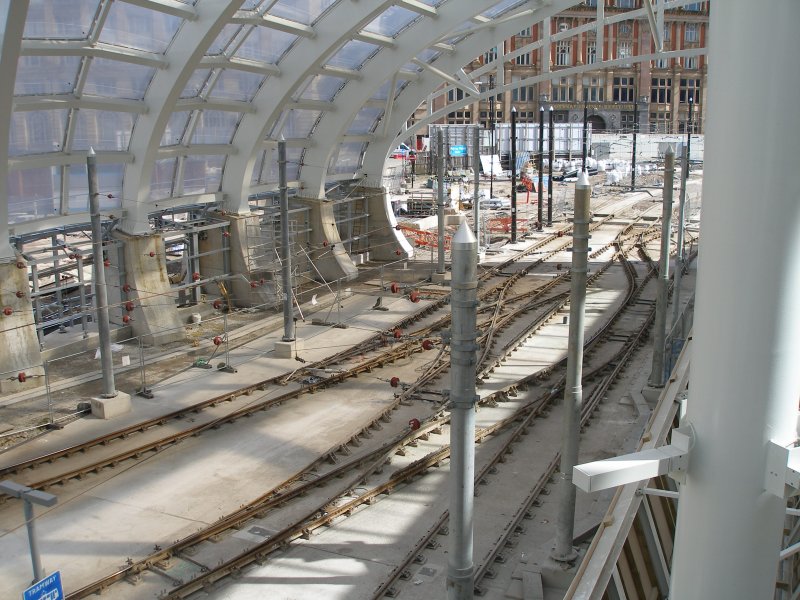 Exterior view of the Booking Office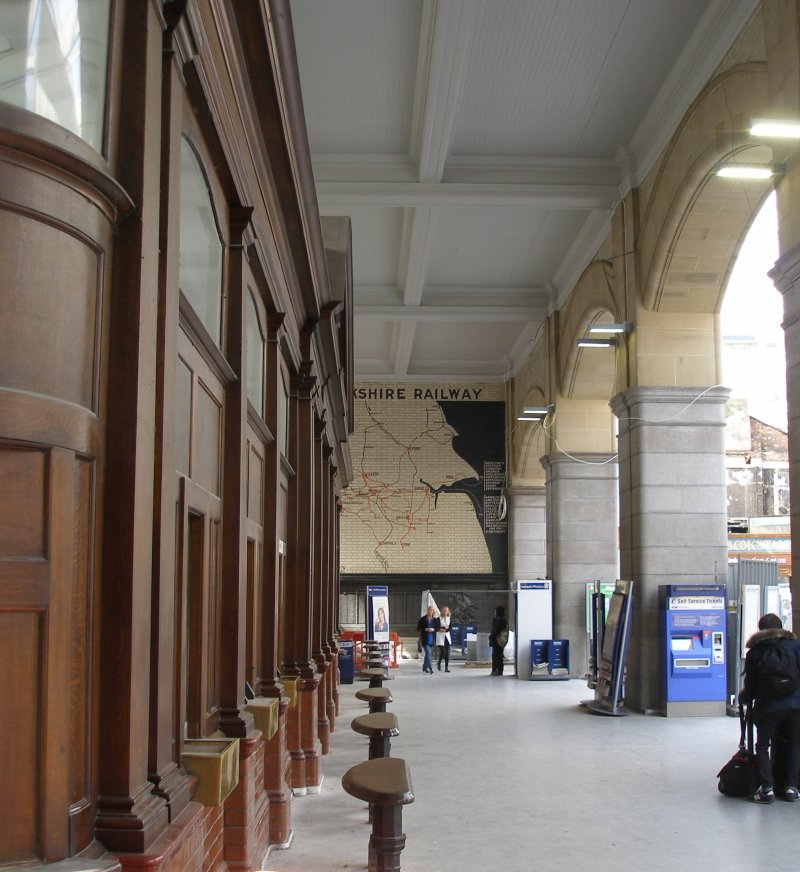 And a couple of shots showing interior detail of the Booking Office. Note 'signal box' type quarter light 'up high'.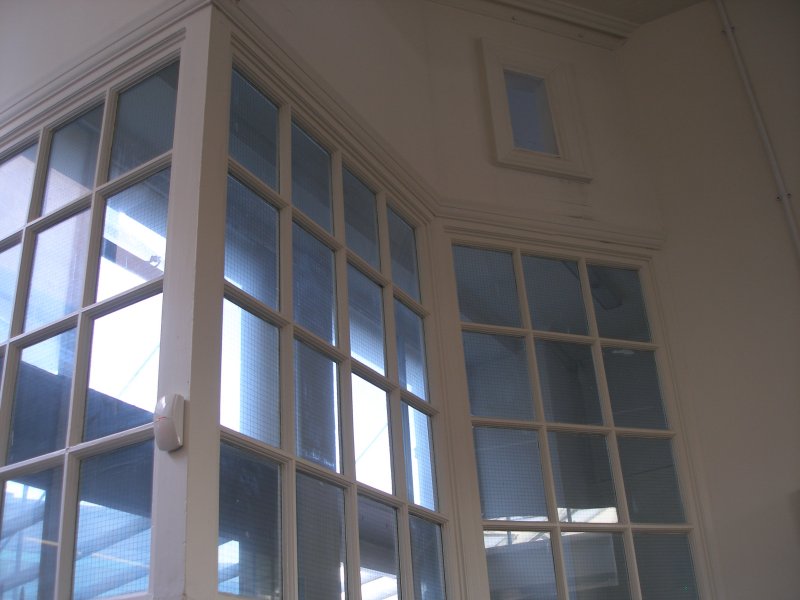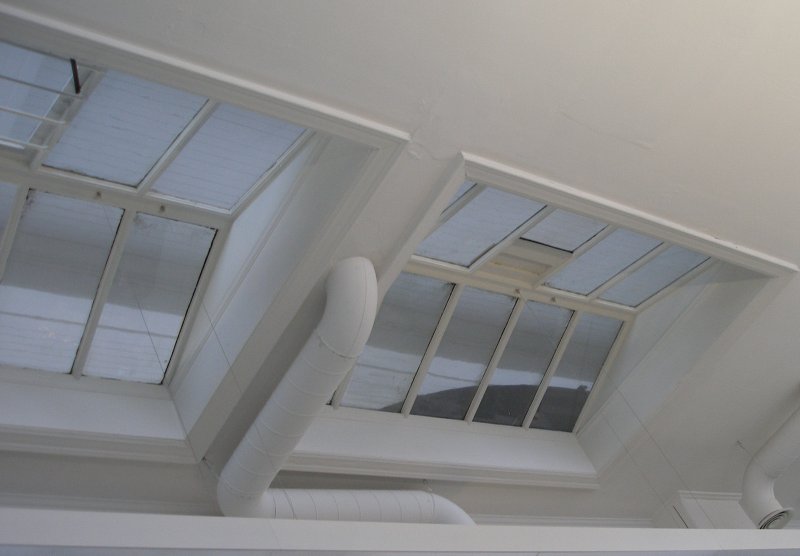 Three examples of surviving L&YR tiling: the famous line map...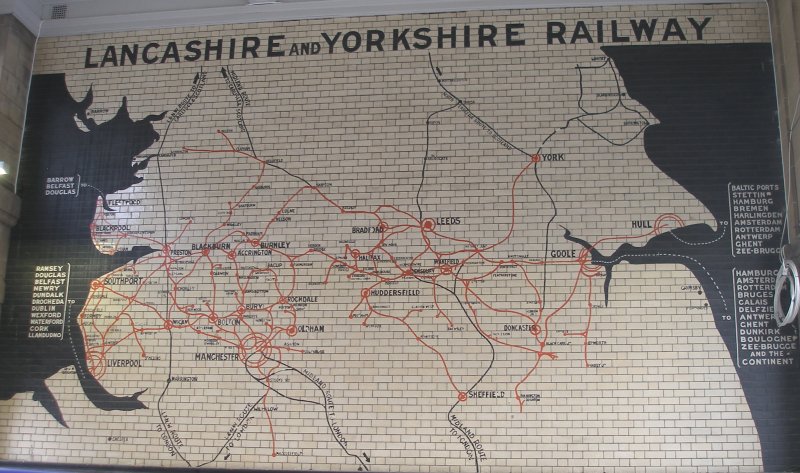 and in the lavatories on the third floor of the main building. There is a fair bit of this tiling in stair wells, etc., that has been painted over.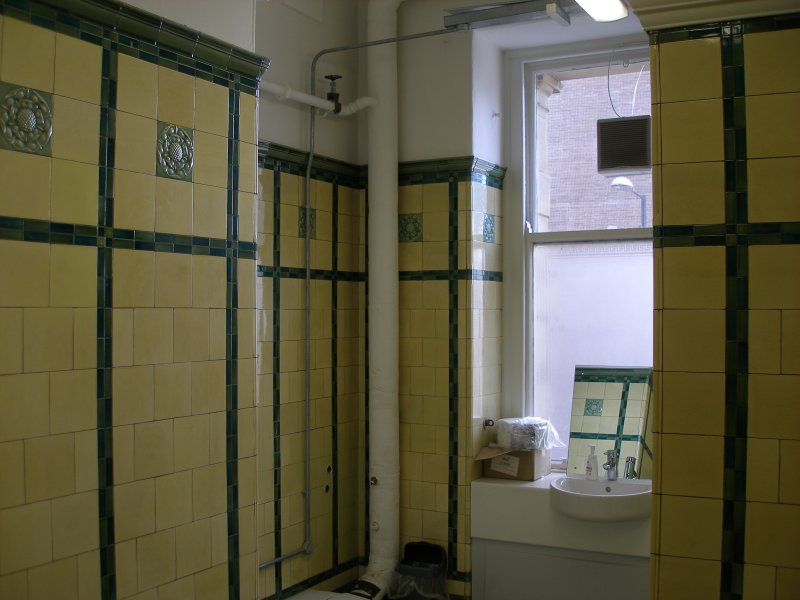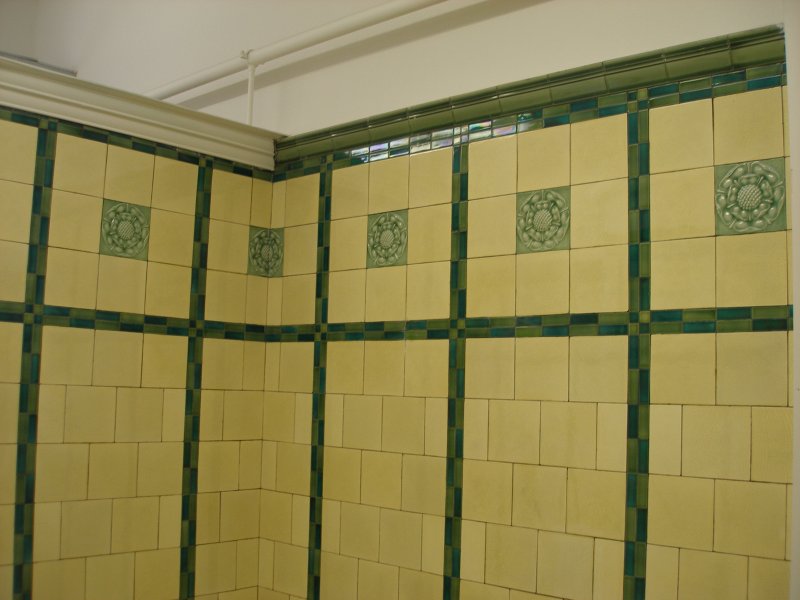 The creation of the 'Northern Hub' is seeking a raft of developments across the city and elsewhere. Here is an artist's impression of how Oxford Road station will look..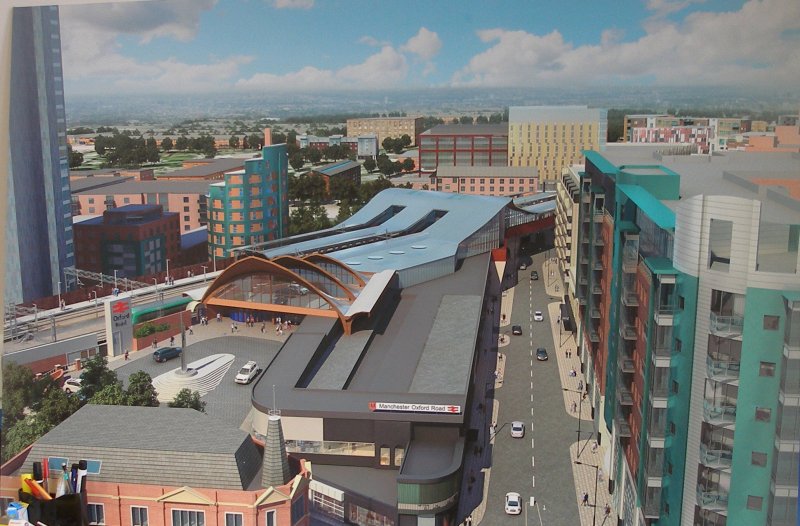 ...and how the extended platforms 15 & 16 will look like from street level at Piccadilly. The old (and abandoned) Mayfield suburban station is to the left, behind the pub.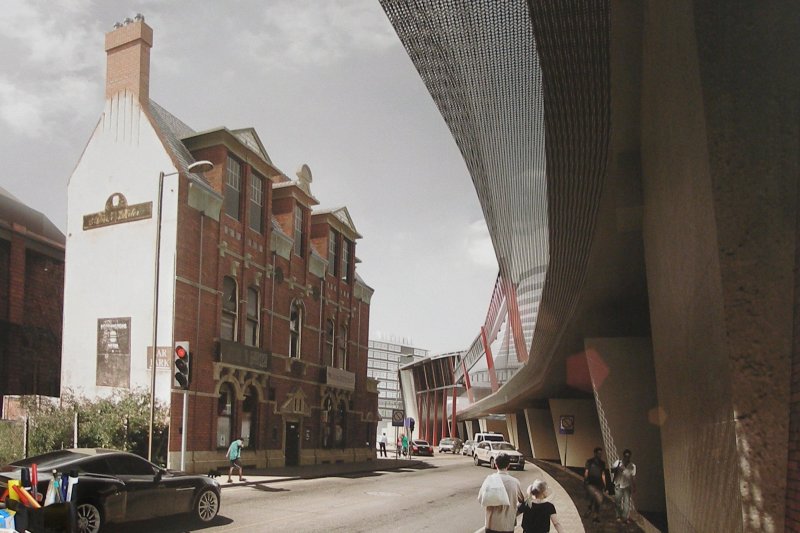 Finally, Northern Rail's guide for the afternoon, Nicola, kindly took this 'holiday snap' which places me firmly at the station!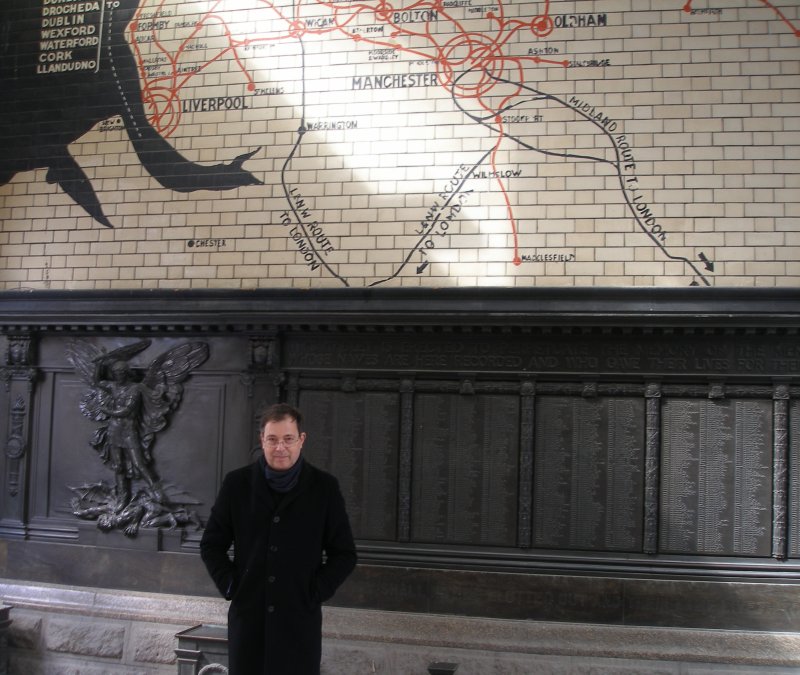 All images copyright: J K Wallace c. 2015