Todmorden Curve: First Train 17 May 2015
It was all over in seconds...but on 17 May 2015 the first timetabled trains carrying fare paying passengers finally ventured onto the Todmorden curve from Stansfield Hall Junction to Todmorden Viaduct Junction. The following images record the day.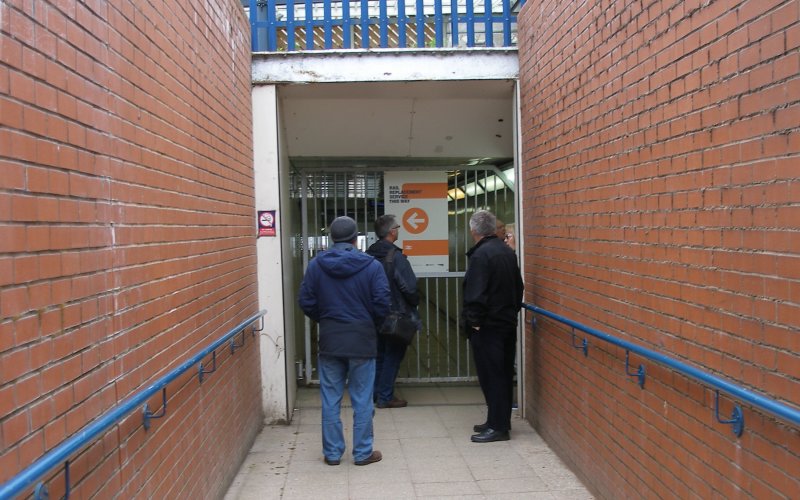 Despite the sign on the gate, the 08.18 today is NOT subject to a 'bus replacement' service. This is the view that would-be travellers at Blackburn were greeted with at 07.53, although we didn't have to wait long.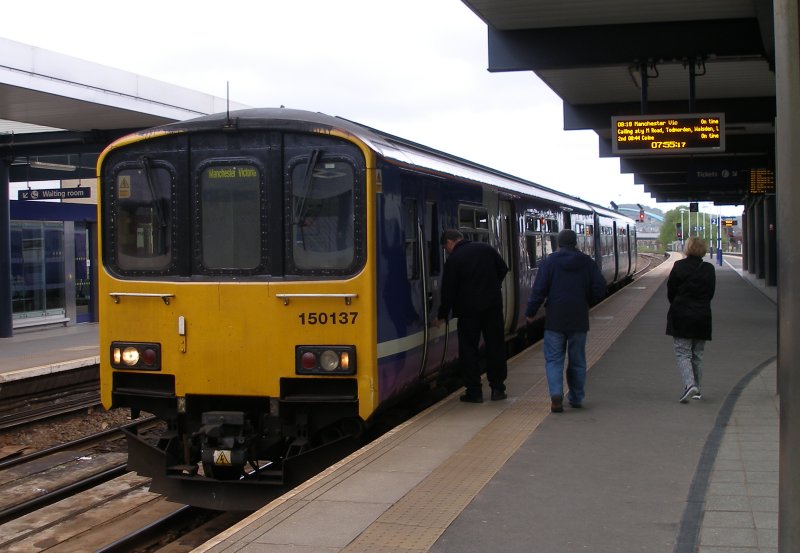 At Platform 2 stood 150.137 waiting to form the first timetabled train with fare paying passengers for Manchester Victoria via Todmorden. The last time such a train stood here it would also have been a two-car set manufactured by Cravens. The time is 07.55.17. It was a little chilly on Blackburn station at this time of the morning...the station could really do with a neat little snack bar to accompany all the other fine facilities the new station offers.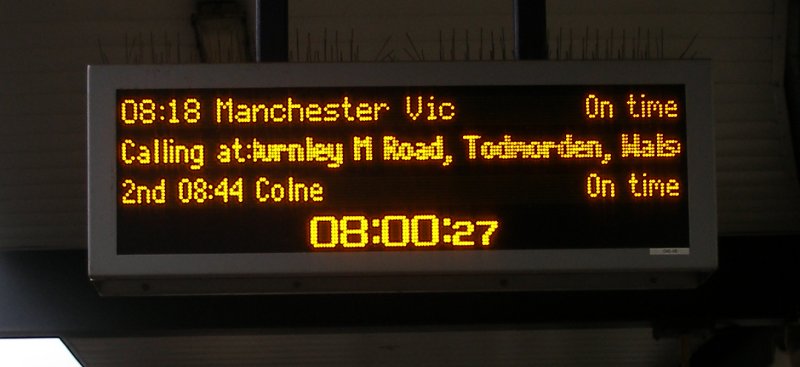 Good to see 'Todmorden' on the board for the first time in 50 years or more...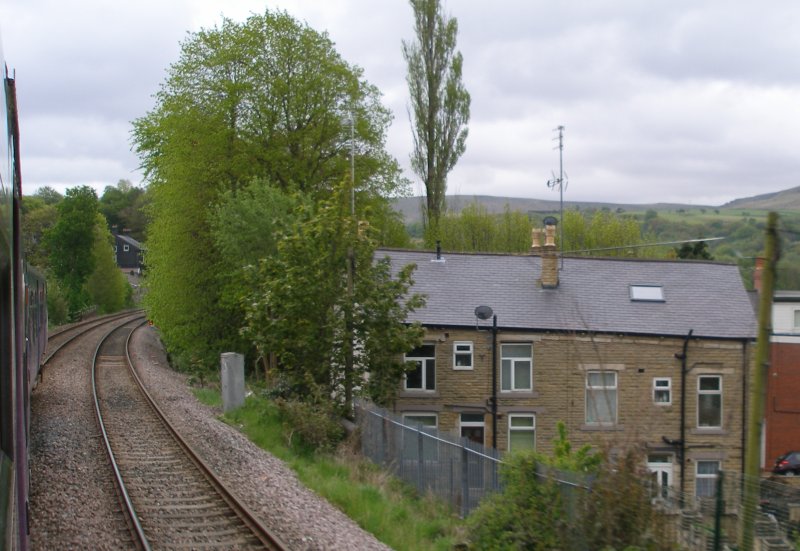 150.137 edges towards Stansfield Hall Junction...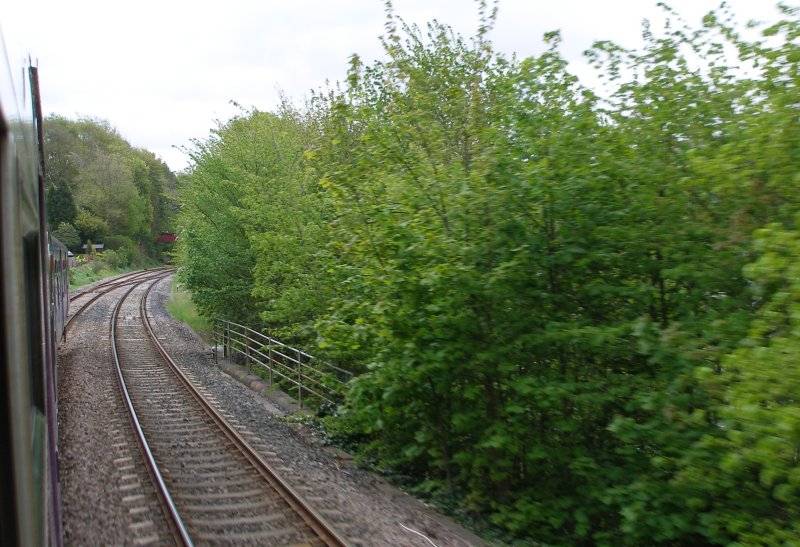 The cross-over is in view; and the end of the footbridge can be seen in the distance.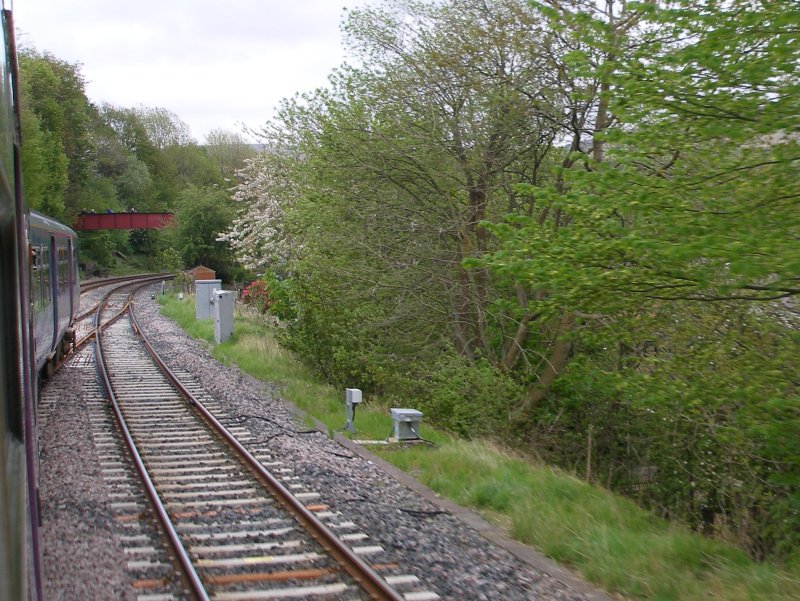 The two-car Sprinter swings onto the cross-over, watched by five people on the footbridge.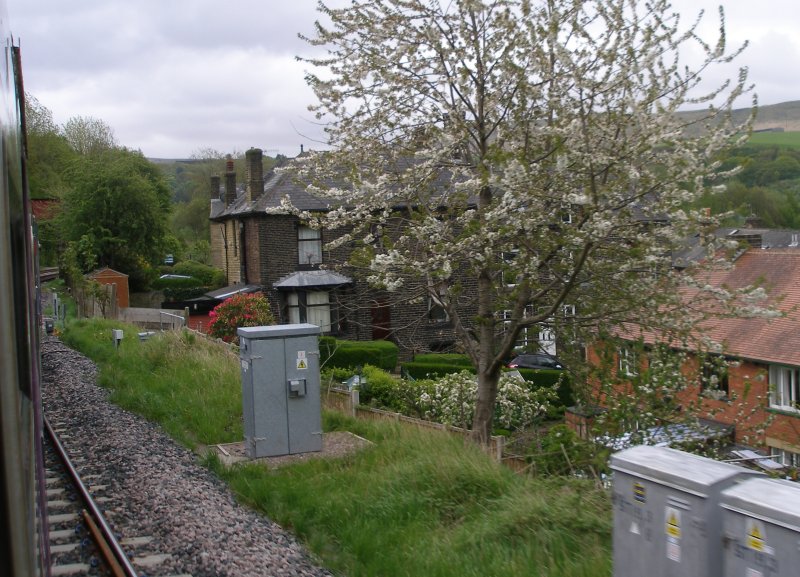 Nice collection of new cabinets.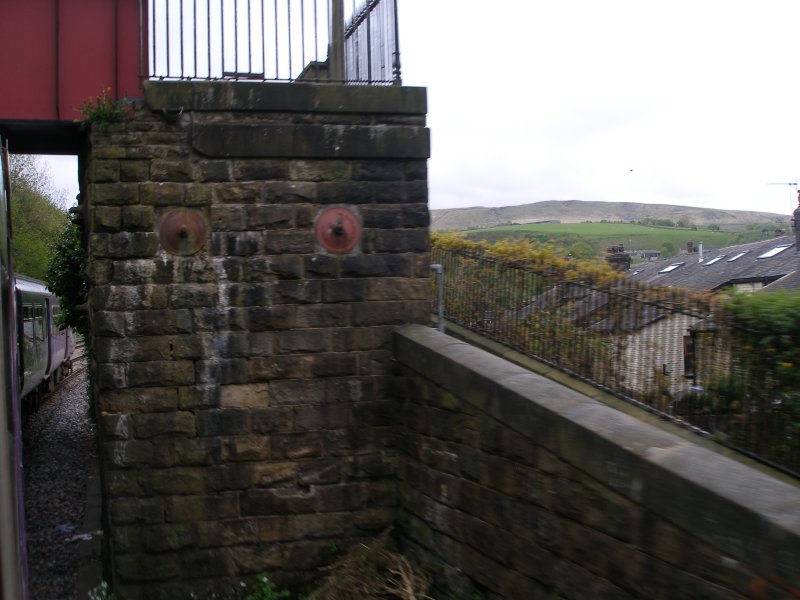 A trackside view of the Stansfield Hall Junction footbridge abutment. Notice the greenery on the trackside face.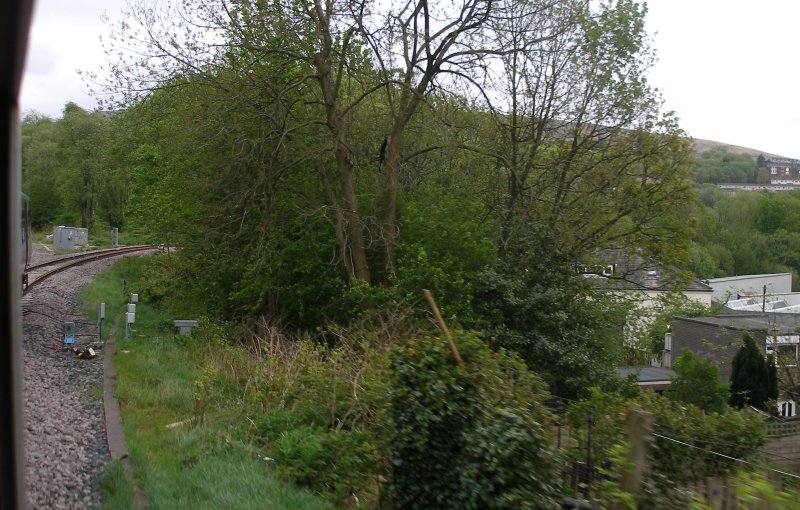 And onto the curve...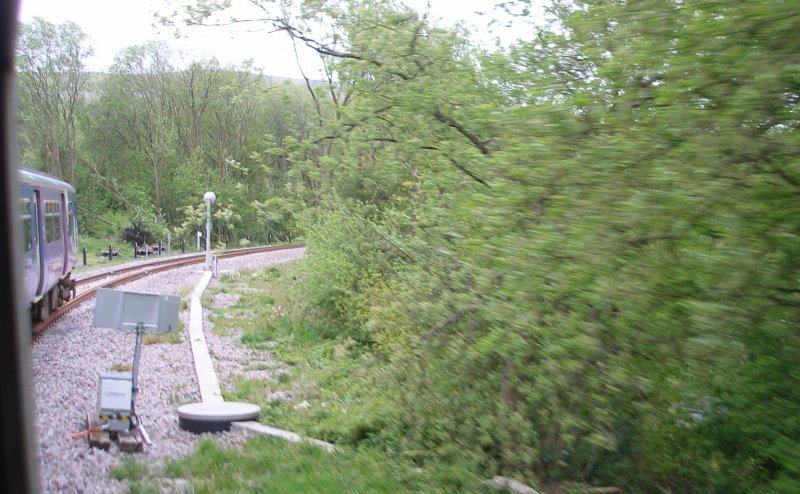 The back of Signal PN337 comes into view.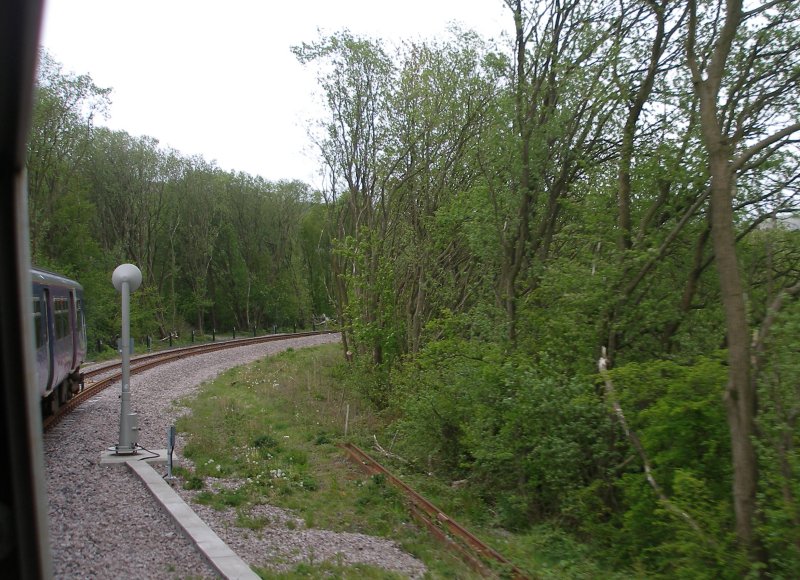 The back of PN337 in detail.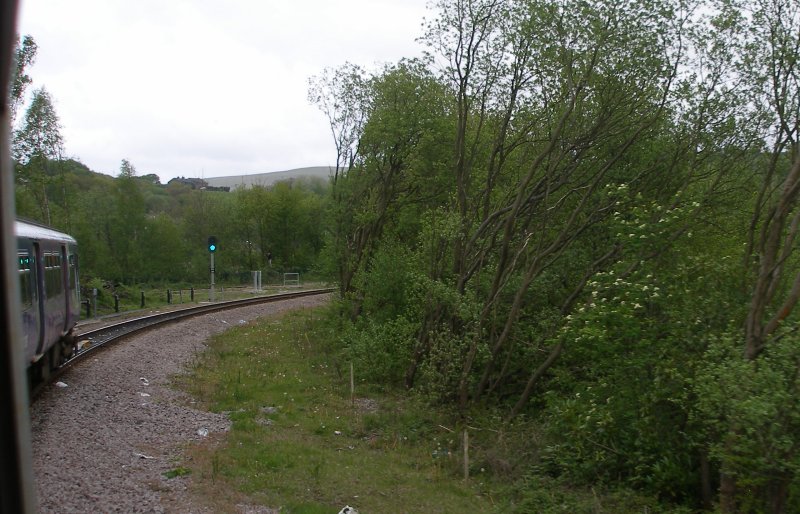 Access from the end of the curve onto the L&YR main line is controlled by PN318, which here is showing a clear green.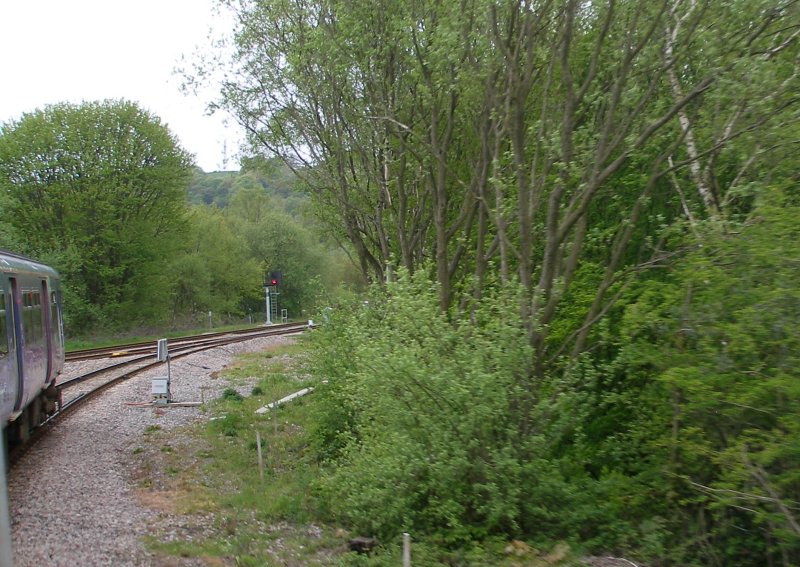 Round the curve, and with the main line now in site, PN318 can be seen in the distance protecting the cross-over on Todmorden viaduct that we are about to use.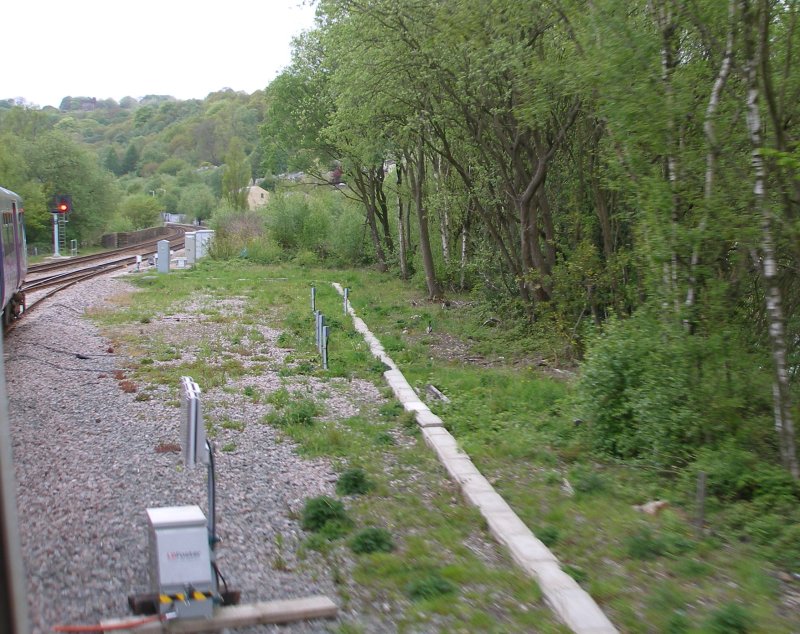 The viaduct and the end of the platform in Todmorden now come into view.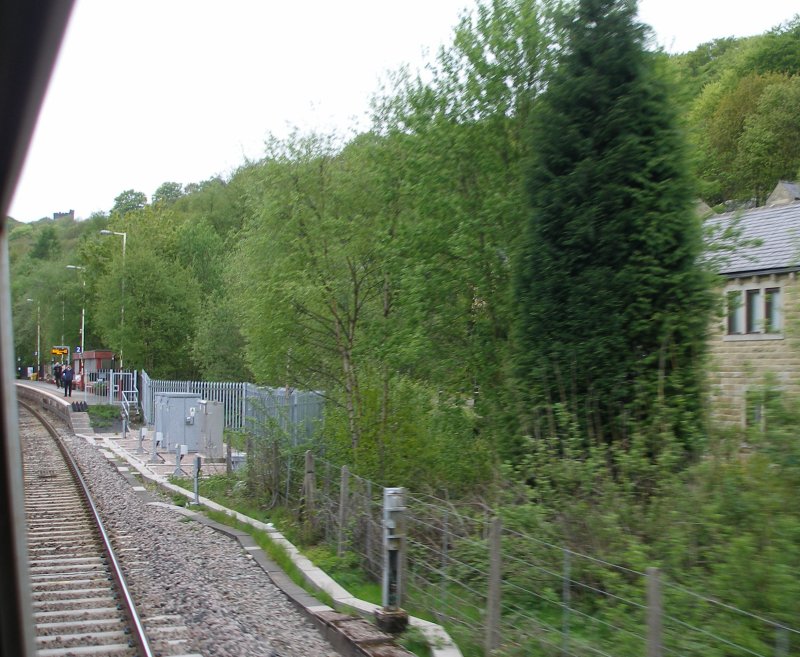 Having run wrong-line across the viaduct, the train now crosses to the L&Y Up line by the new cross-over.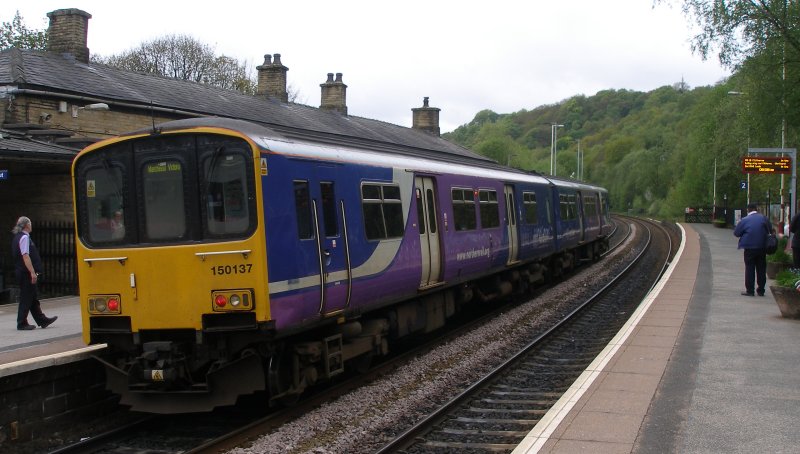 The conductor readies to give the 'right away' as 150.137 now points towards Manchester.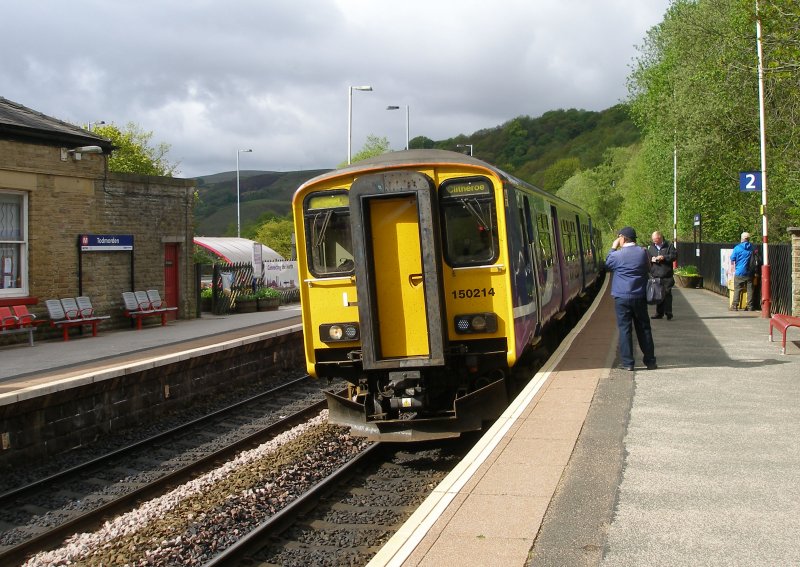 The north-bound service was formed of two 2-car units, led by 150.214, with the second pair locked out of service (150.201).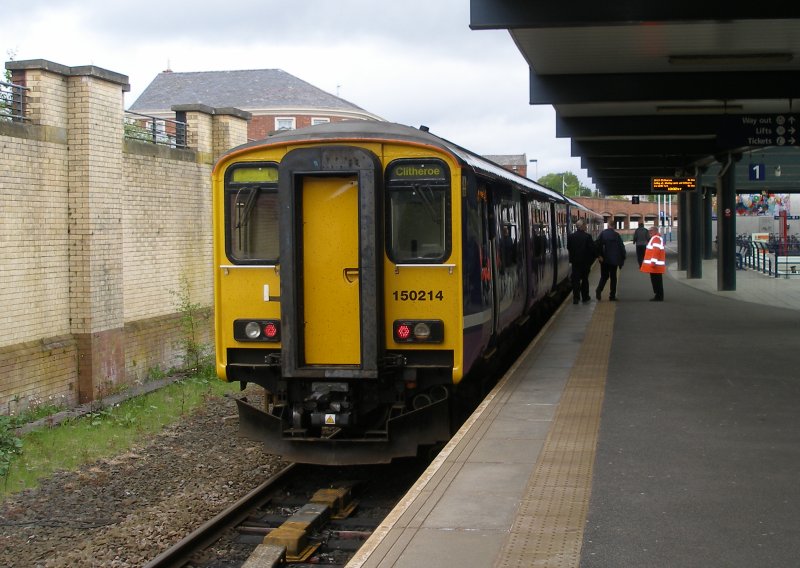 150.214 after arrival at Blackburn.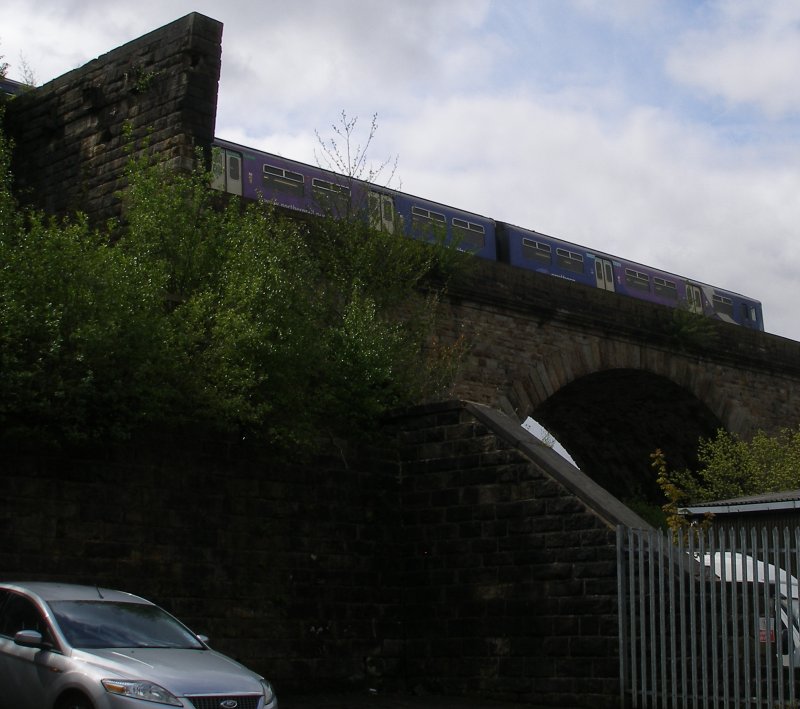 A quick sprint back to Todmorden by road allowed the second Manchester-bound service to be snapped as it crossed the viaduct 'wrong road', as seen from the site of the coal drops.
Click here to see how the trains are running on the Todmorden curve in real time, or look here for historical signal box diagrams provided by Chris Littleworth.