The Britannia class did figure in a small way on the Calder Valley. 70013 'Oliver Cromwell' figured in 1967 and 1968 on specials. 70000 'Britannia' made her last run in BR service from Moston to Healey Mills with a Teeside-bound freight. 70016 figured on the Red Bank empty vans, and 70035 'Christopher Wren' was recorded on a Blackpool-bound excursion.
A trip to the Great Central Railway at Loughborough on a zero-degree 30 December 2014 allow the following detail shots to be taken. Finally, at the bottom of the page is a historic shot recording 'William Sahkespeare's last visit to the Southern Region.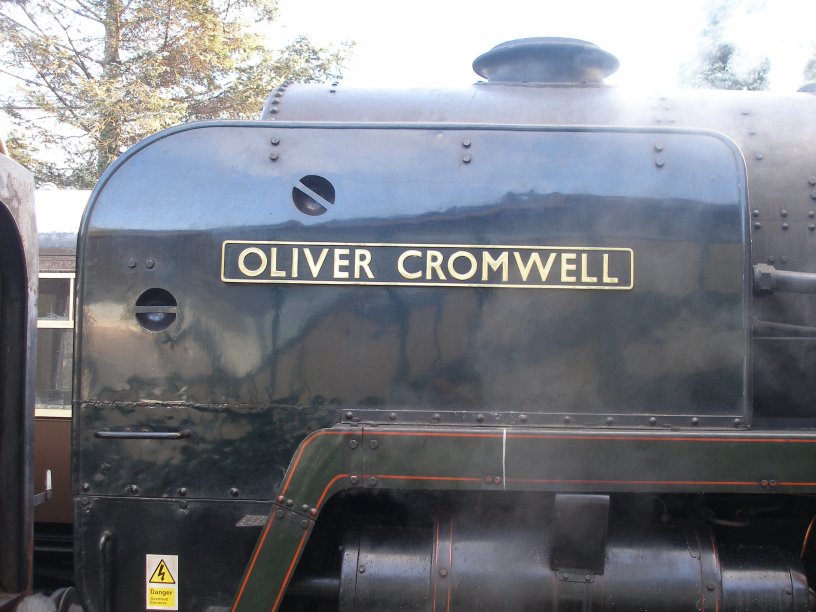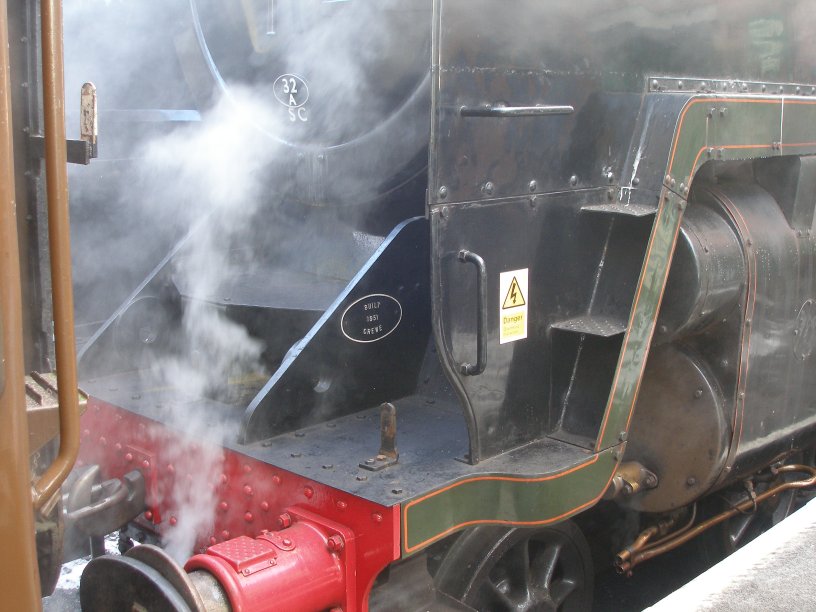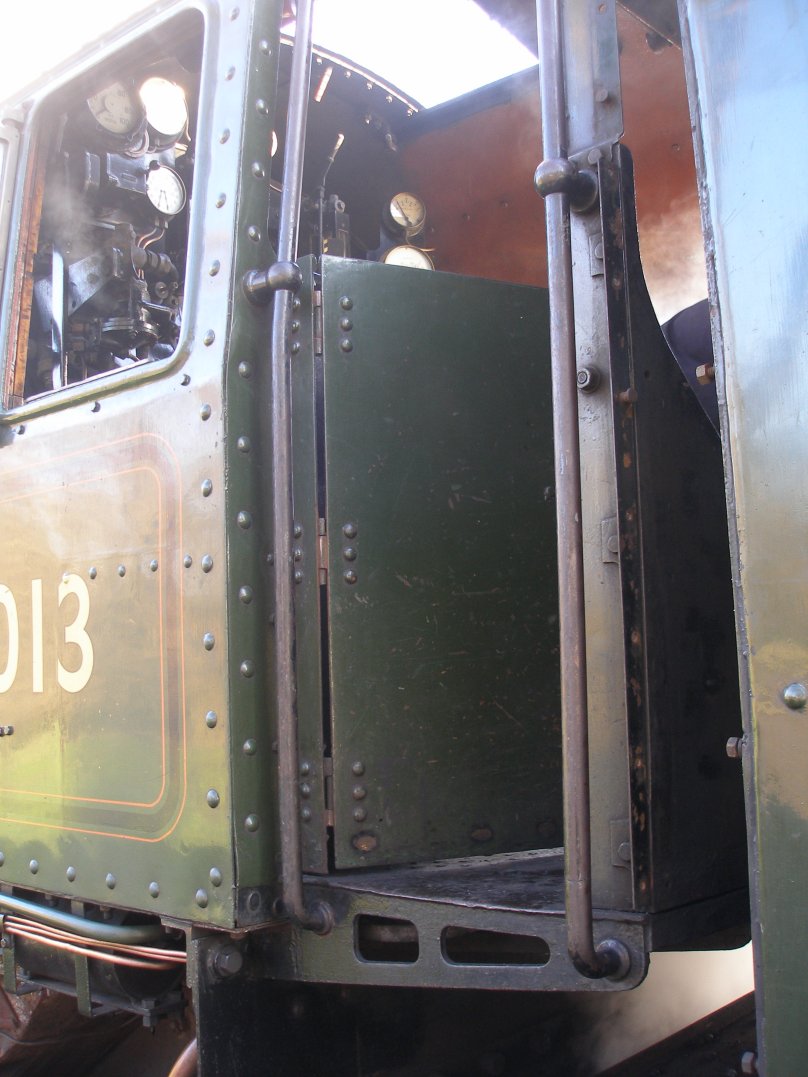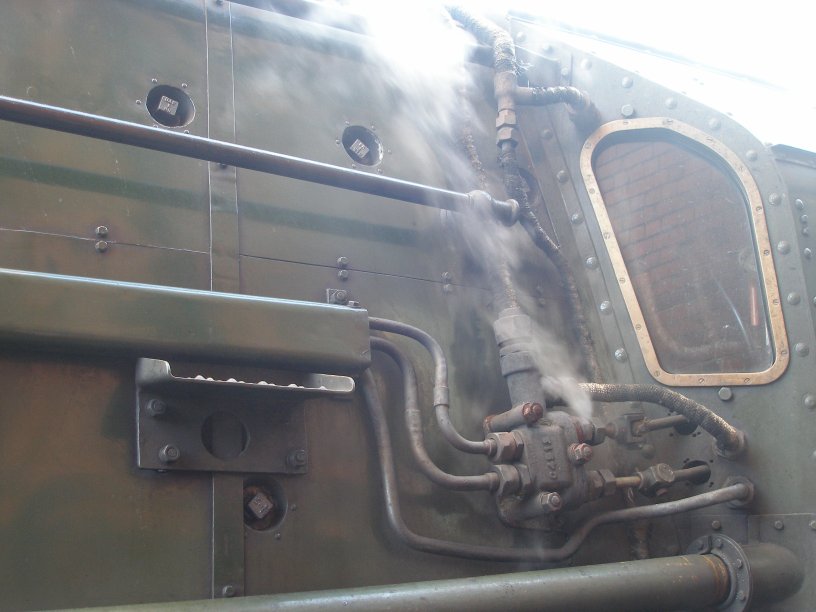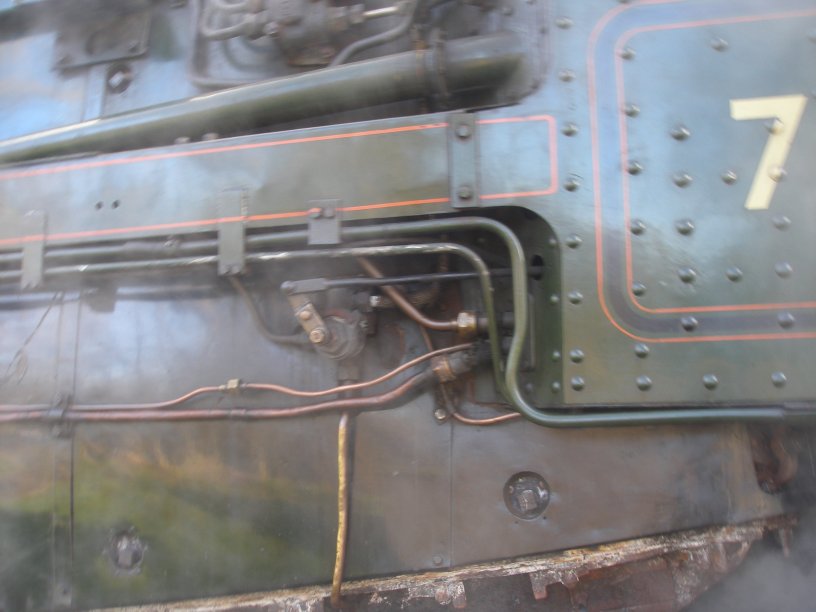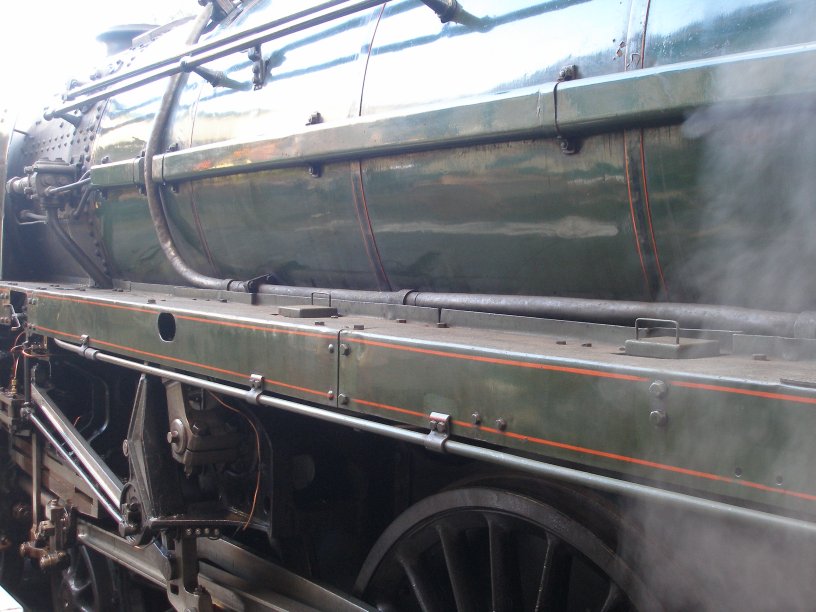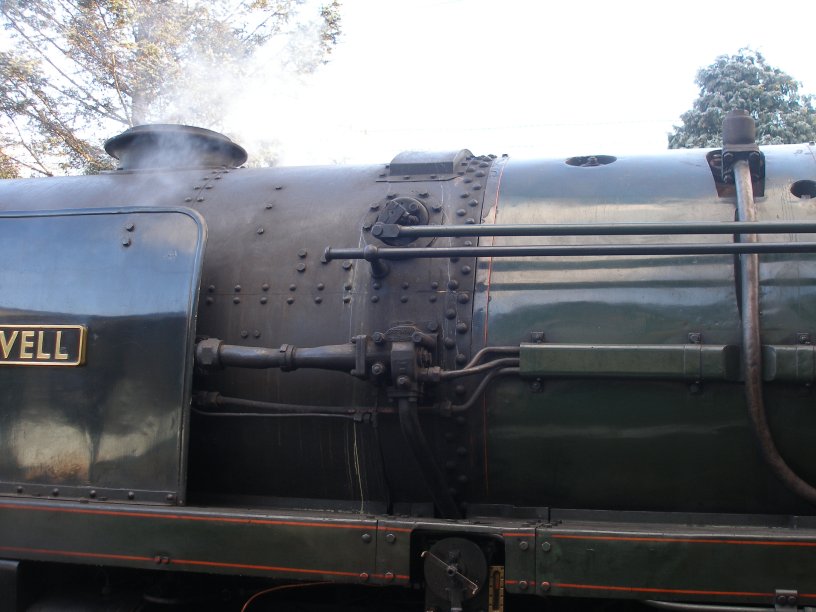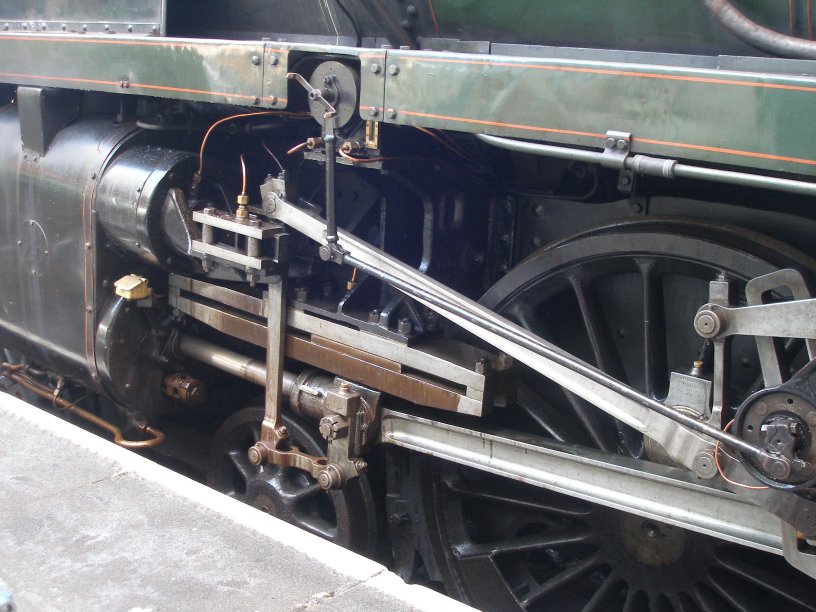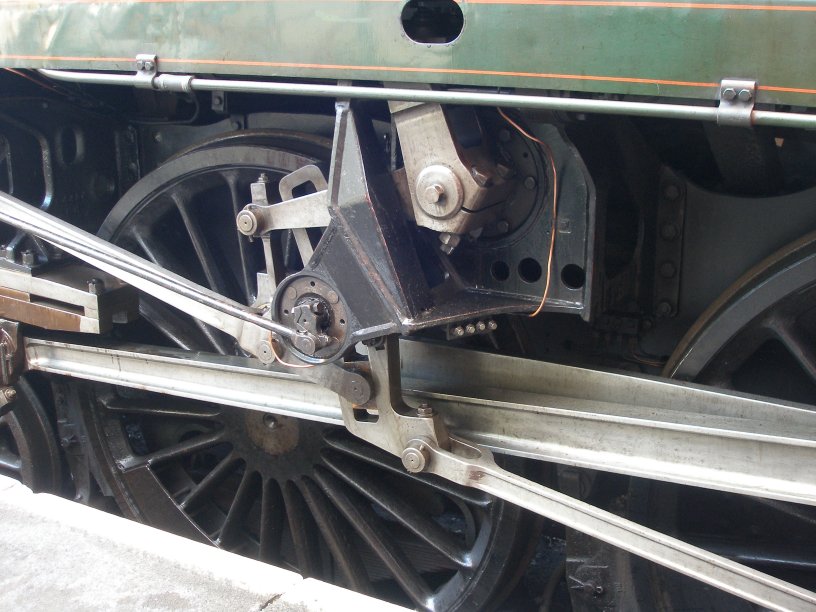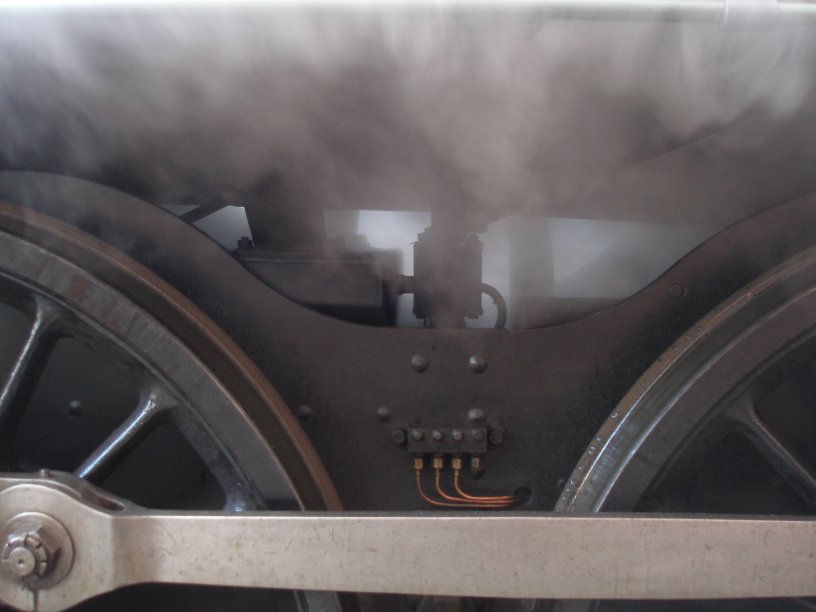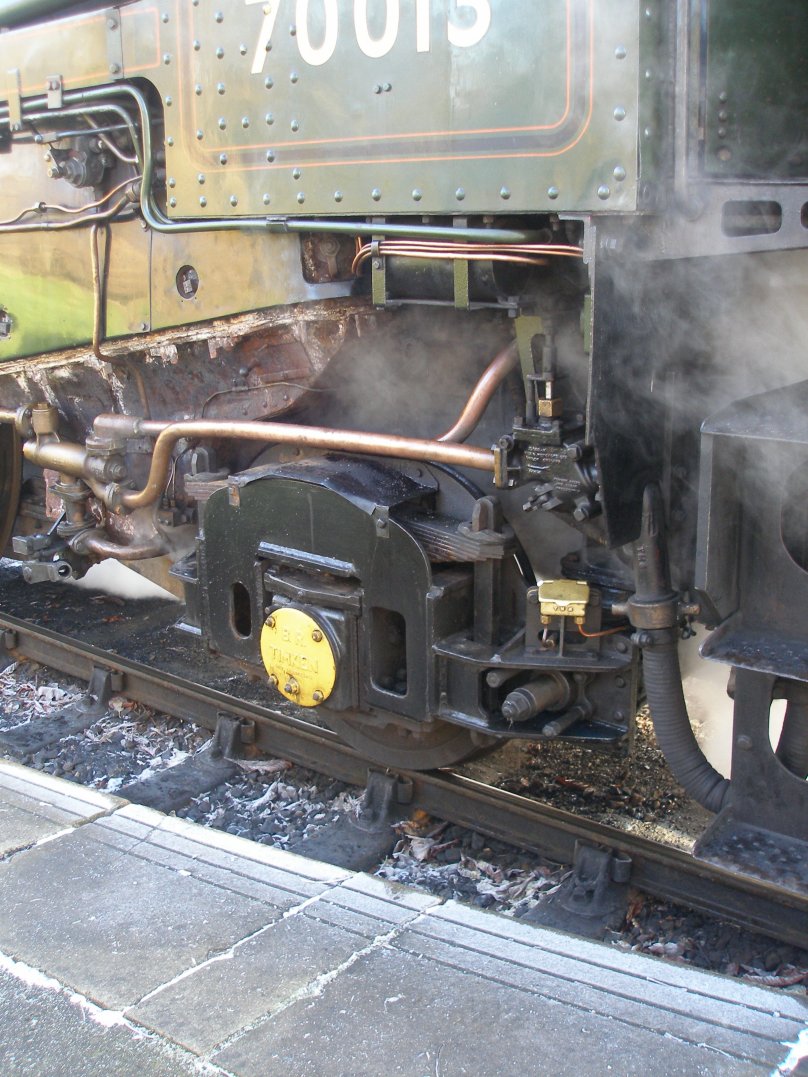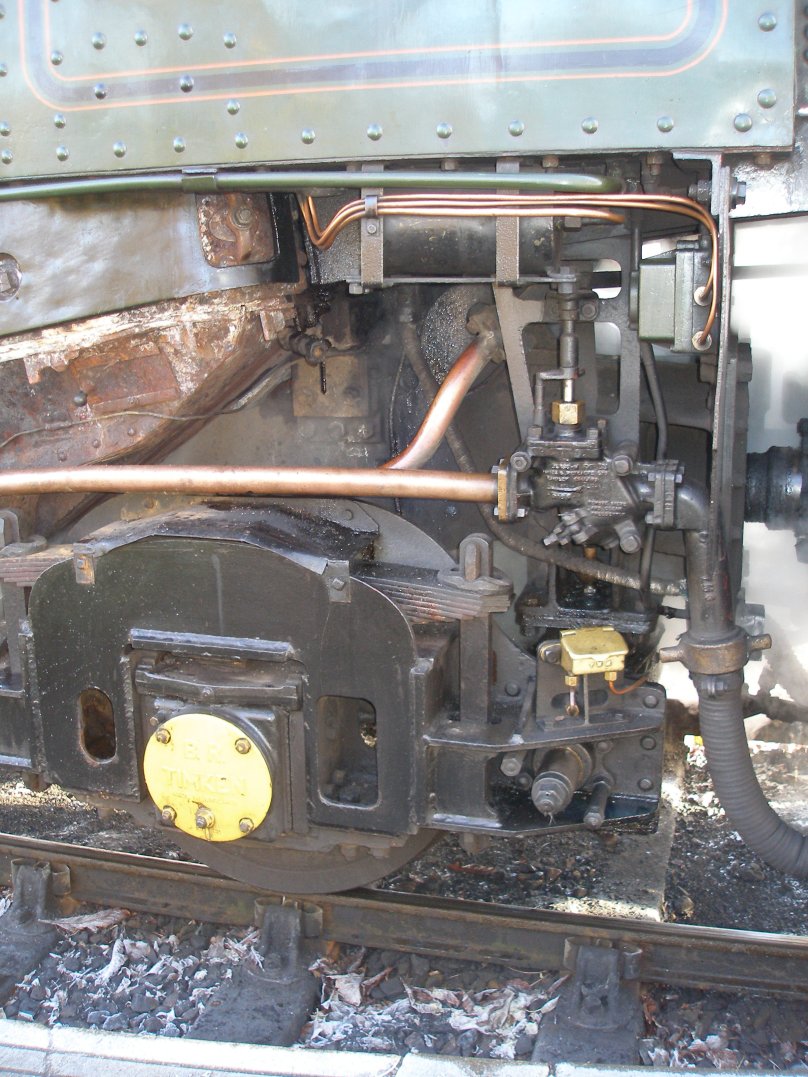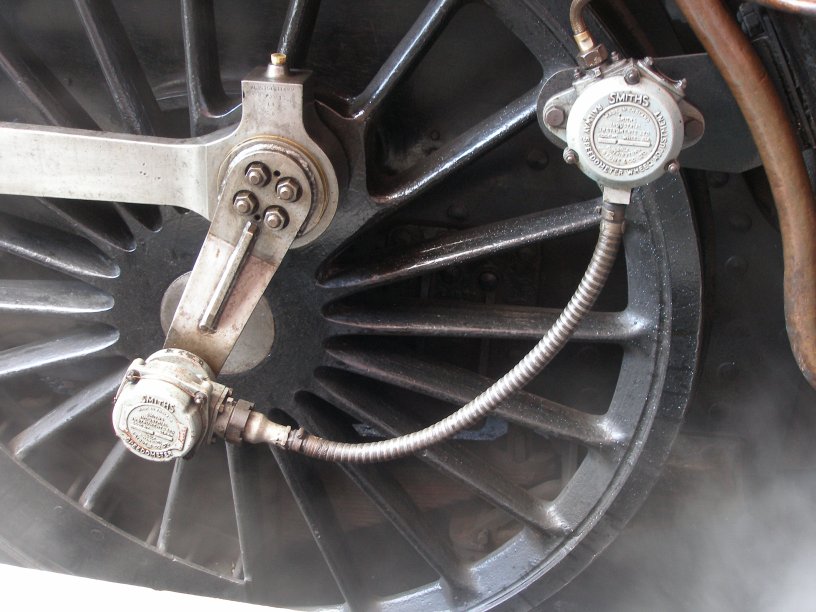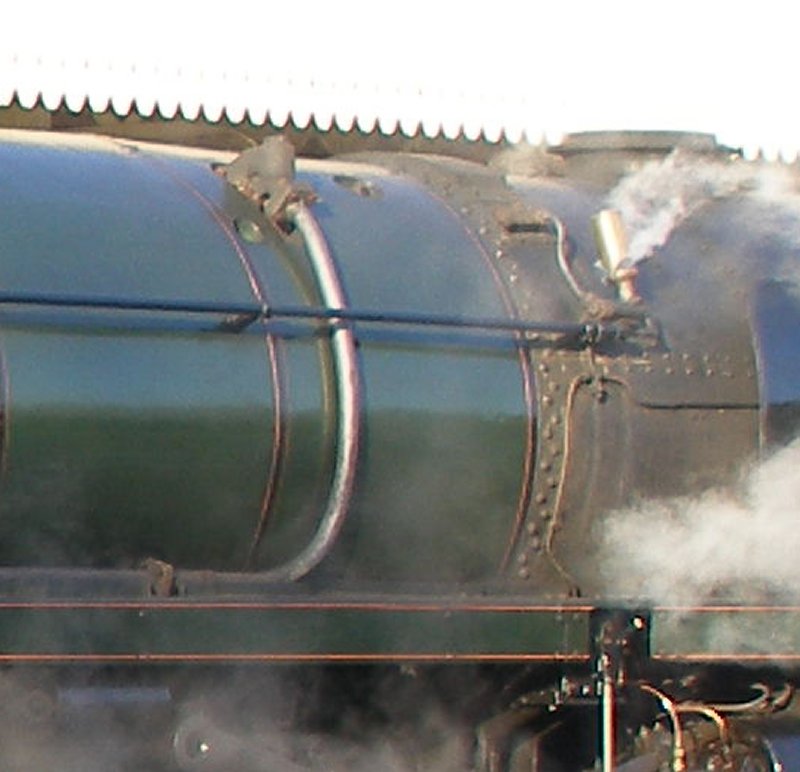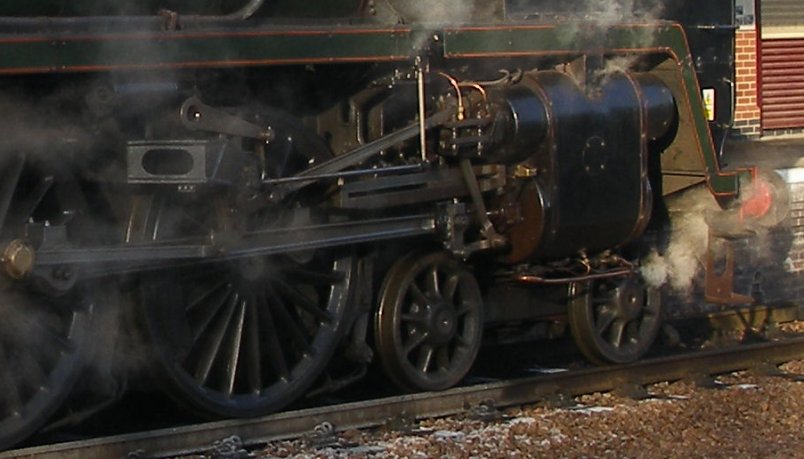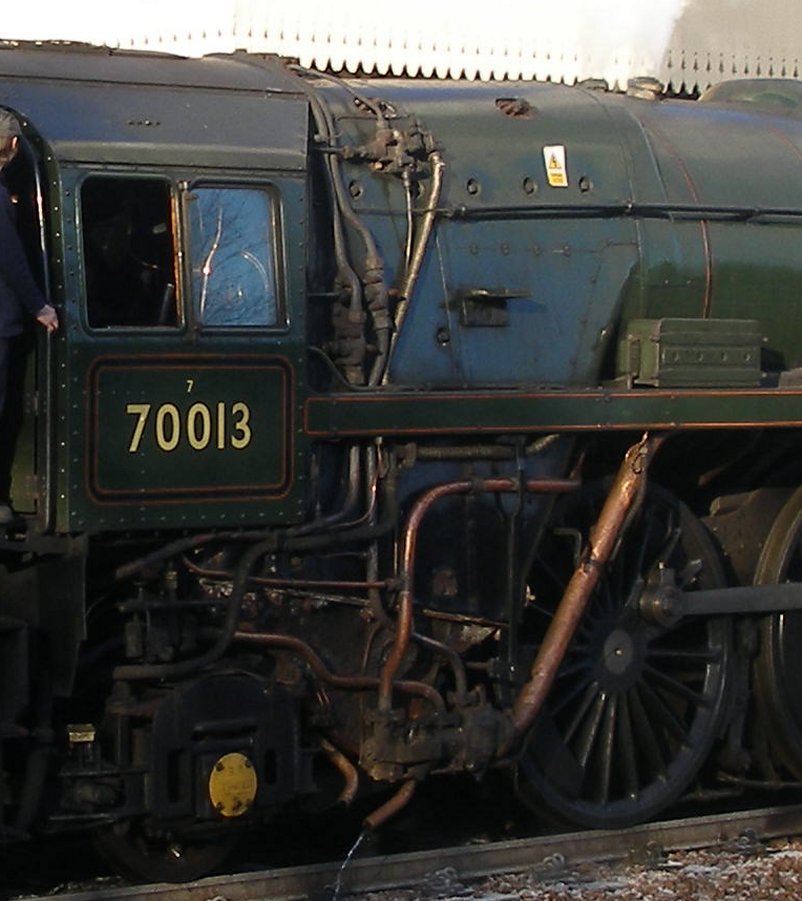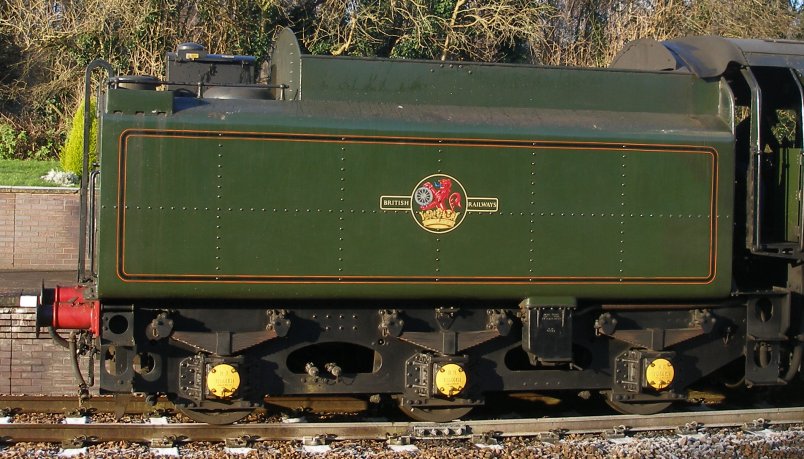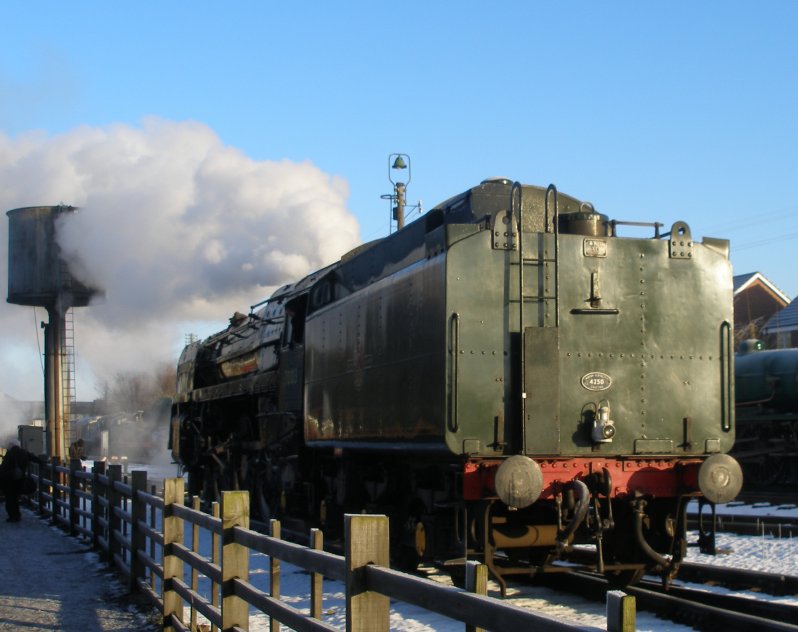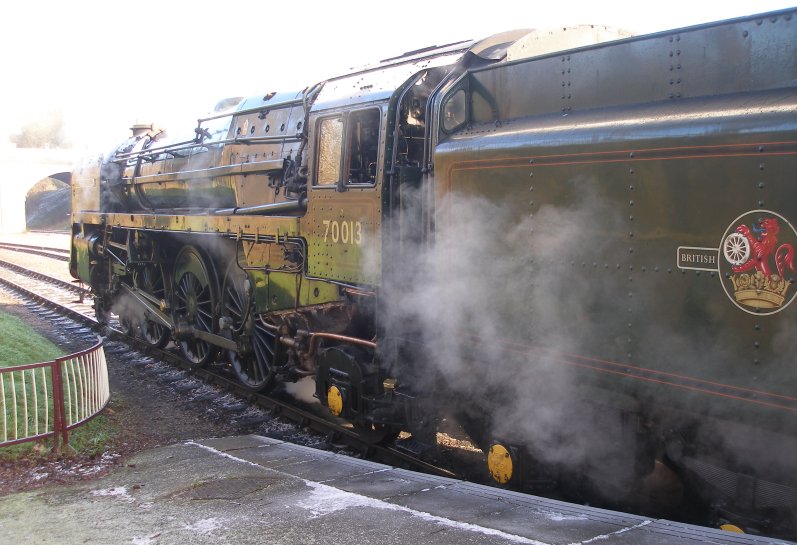 All images copyright J K Wallace c. 2014
I have a soft spot for 70004 'William Shakespeare', as it was the last Brit I saw in revenue earning service, went it brought a Christmas parcels train to Southport on 4 December 1967. On 18 August 1966 70004 'William Shakespear' was summoned to the Southern Region to work the second leg of the Locomotove Club of Great Britian's (LCGB) A2 Commemorative Railtour from Westbury - Salisbury - Basingstoke - Clapham Junction and so to London Waterloo. It took over from A2 'Blue Peter' at Westbury. The photograph below shows the locomotive travelling light engine towards Westbury, complete with Southern Region discs, and has just passed under the lane leading to Upton Scudamore from the A36. This location is about 2 kilometres south of Dilton Marsh Station. Hugh Ballantyne snapped the loco being prepared at Salisbury Shed earlier in the day, with the discs already added, and this view shows the locomotive running towards Westbury to pick-up the train. It will then return to Salisbury before heading for Waterloo, and presumably a date with Nine Elms depot. Although not visible in the photo, and loco had been cleaned, and the lined green livery partially restored, in that the black lining had been applied to the cab sides, but not the accompanying two orange lines. It is difficult to make out the lining on the tender, as it too may be just the black lining. The boiler barrel remained plain green. As can be seen, the nameplates were missing. The modern scene is recognisable, although the cutting sides are now overgrown, and the telegraph and mile posts are long gone.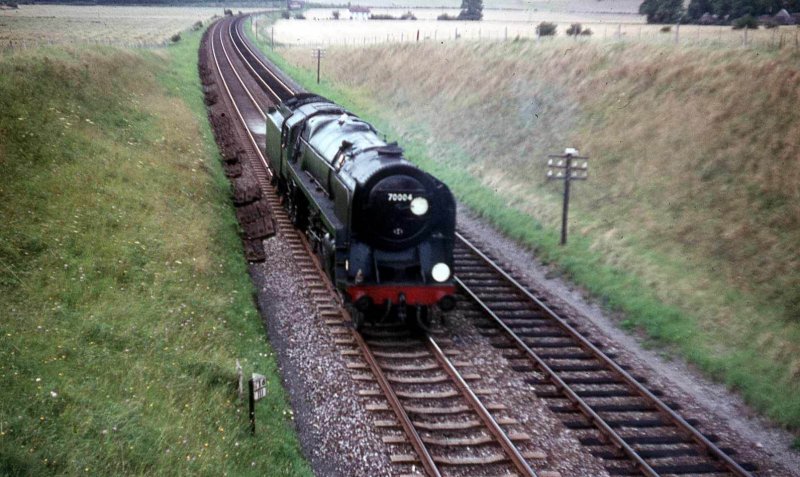 Copyright J K Wallace
And finally, a reminder of how 'Britannia' looked towards the end of active service; British Railways Standard 7MT 4-6-2 No. 70000, then shedded at 5A Crewe North arriving at Manchester Victoria at 10.35 a.m.on Saturday 5 June 1965. Phtographed by Eric Bentley.