Class 104 in detail: underframe | guard's van | exterior
The BRCW Class 104 DMUs were built in 1958. A power car twin is preserved and operational (March 2019) on the Llangollen Railway. These shots show various aspects of the passenger saloon in both cars of a power twin.
This view is in the non-brake vehicle, looking towards the lavatory compartment and with the First Class behind the photographer. The interior of the guard's van through the corridor connection.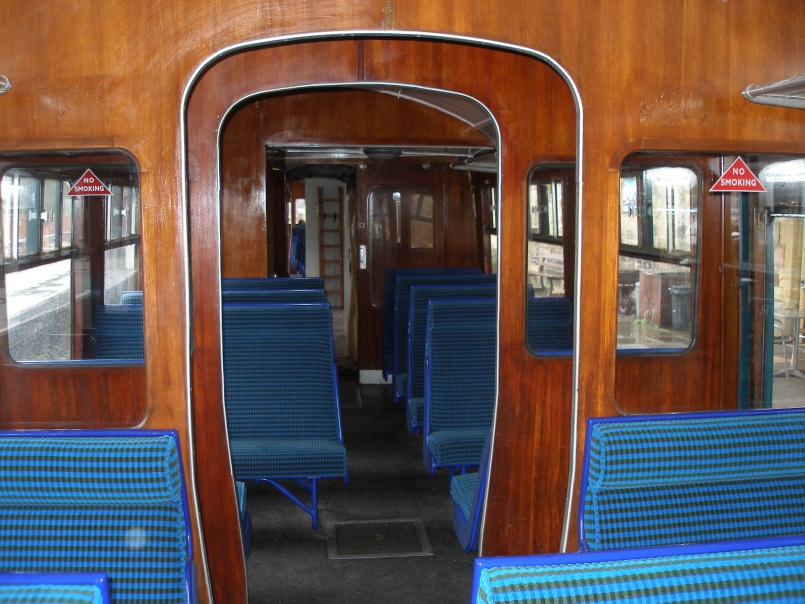 A slightly fuzzy shot of the rear saloon on the non-brake vehicle. The lavatory compartment is behind the panel to the left. Note the positioning of the light fittings, and their shades.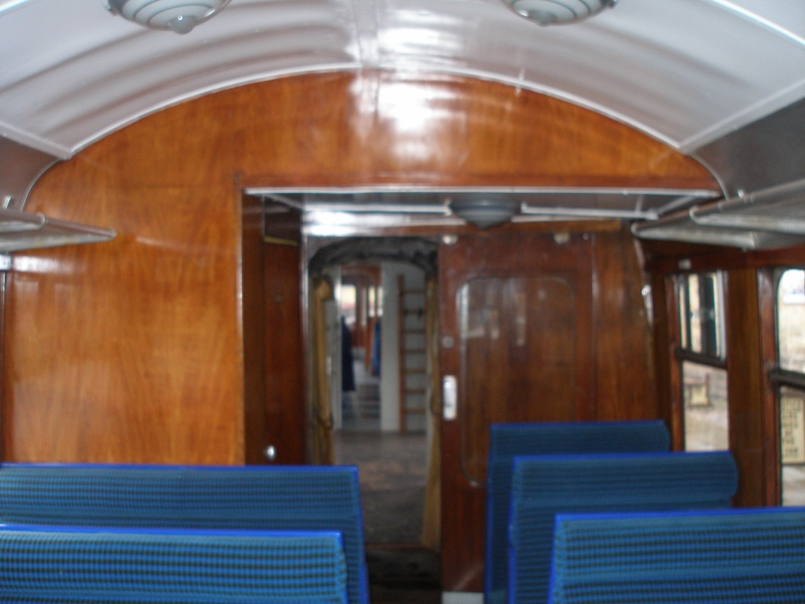 The front of the first class compartment facing the driver's compartment.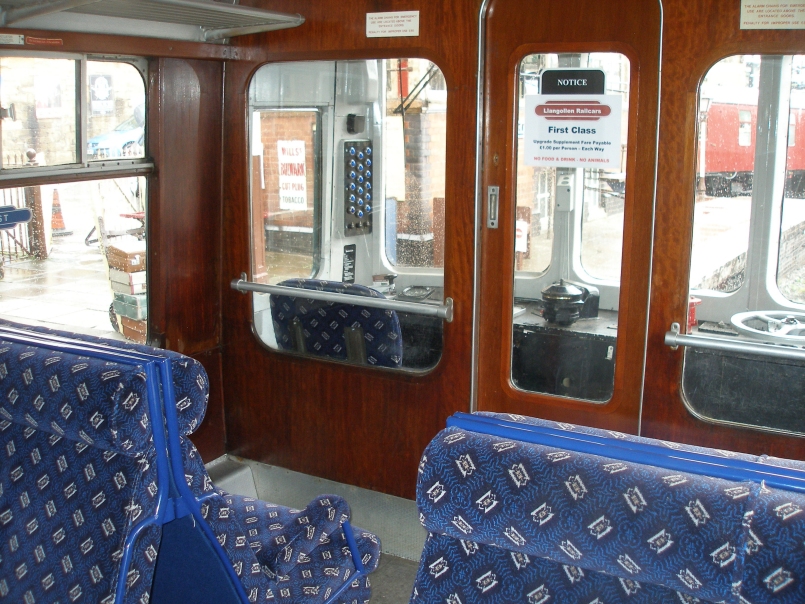 The rear of the First Class compartment looking towards the Lavatory.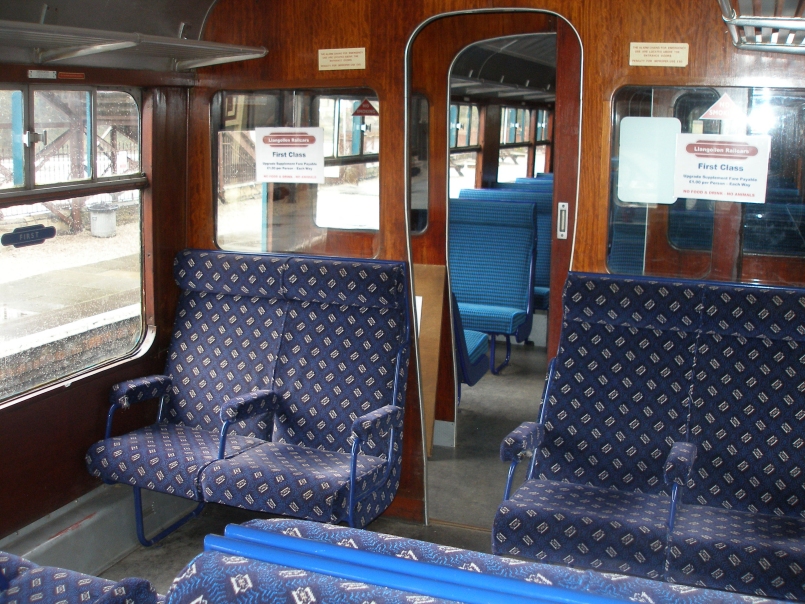 The door vestibule next to the guard's compartment.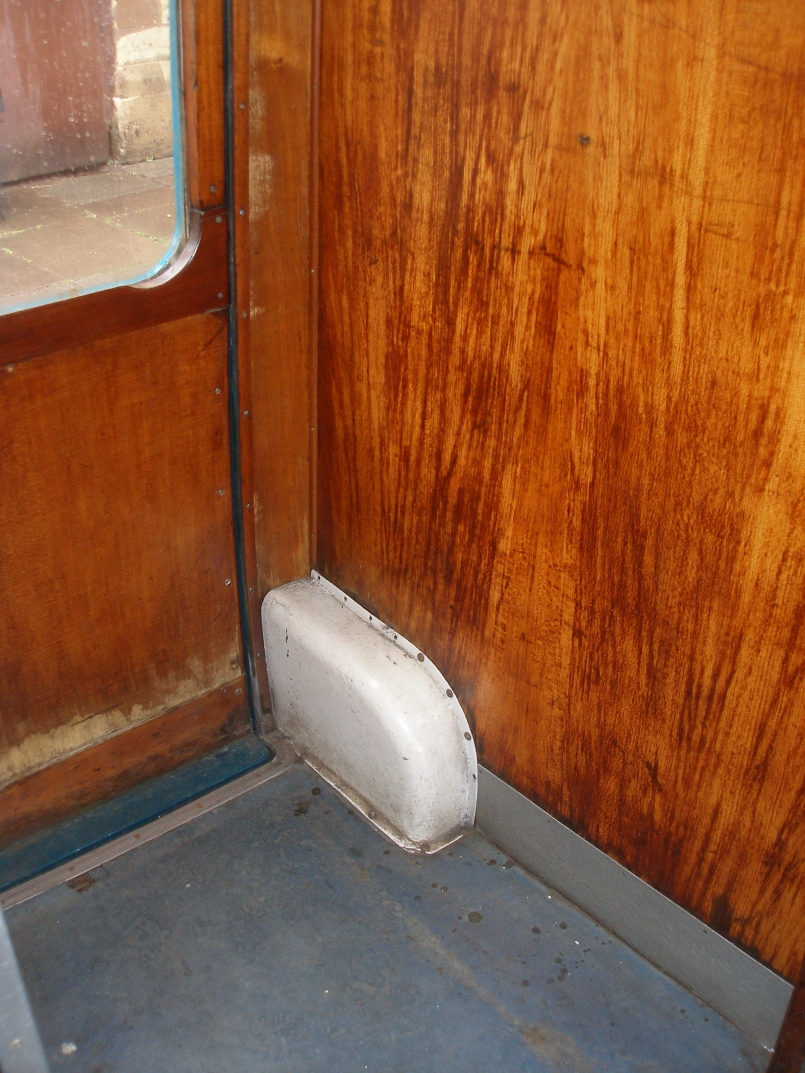 The rear of the motor brake, looking towards the guard's compartment with the sliding door in the closed position...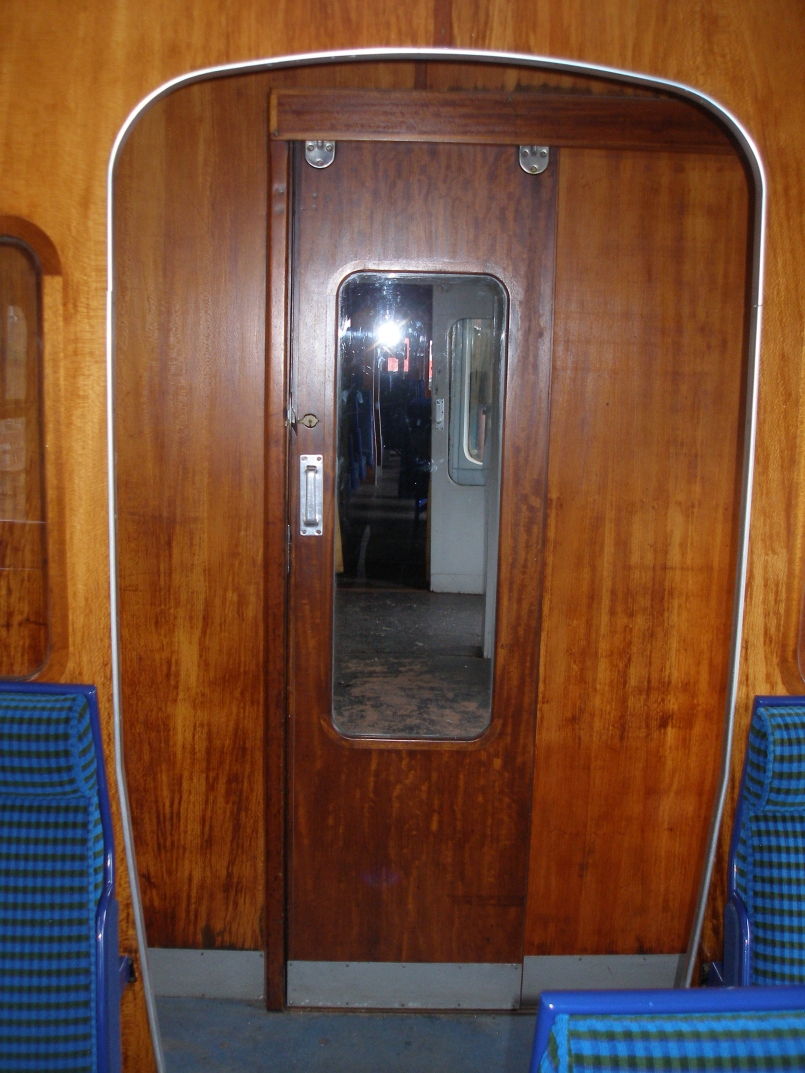 ...and with the door open.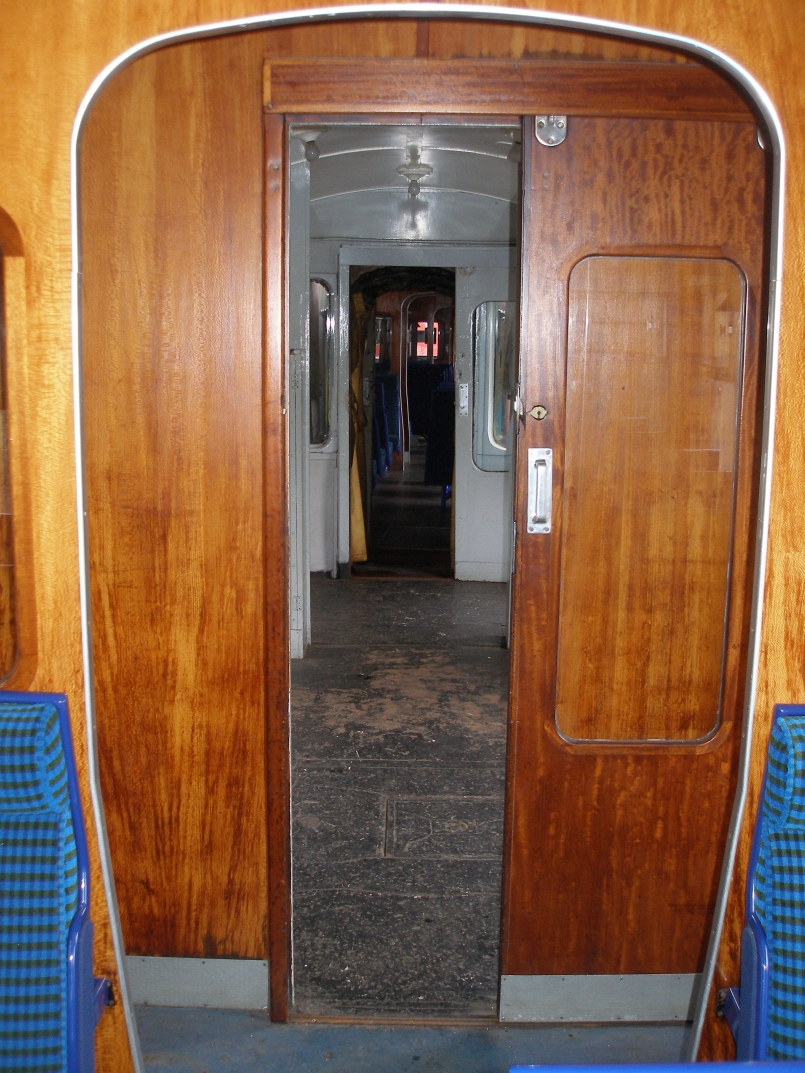 The door of the Lavatory compartment, with the corridor connection behind.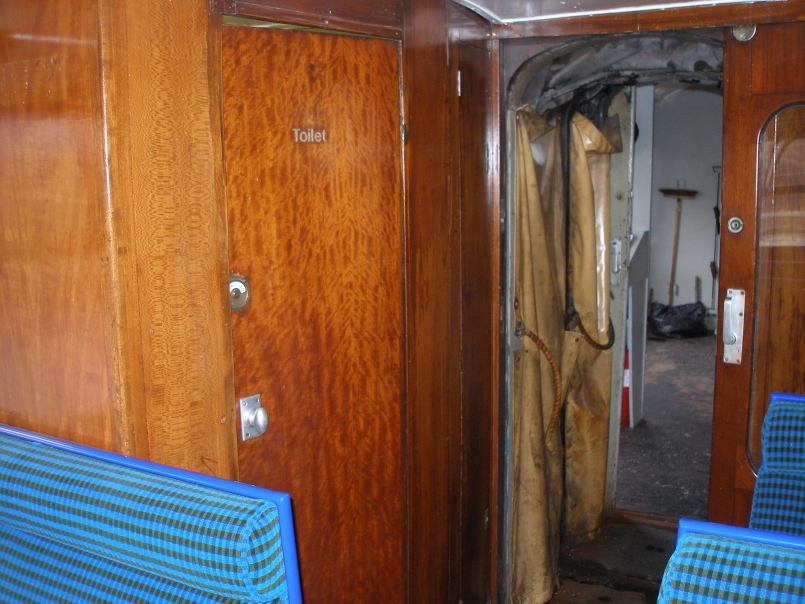 A typical 2nd Class seat. Note the equipment box underneath.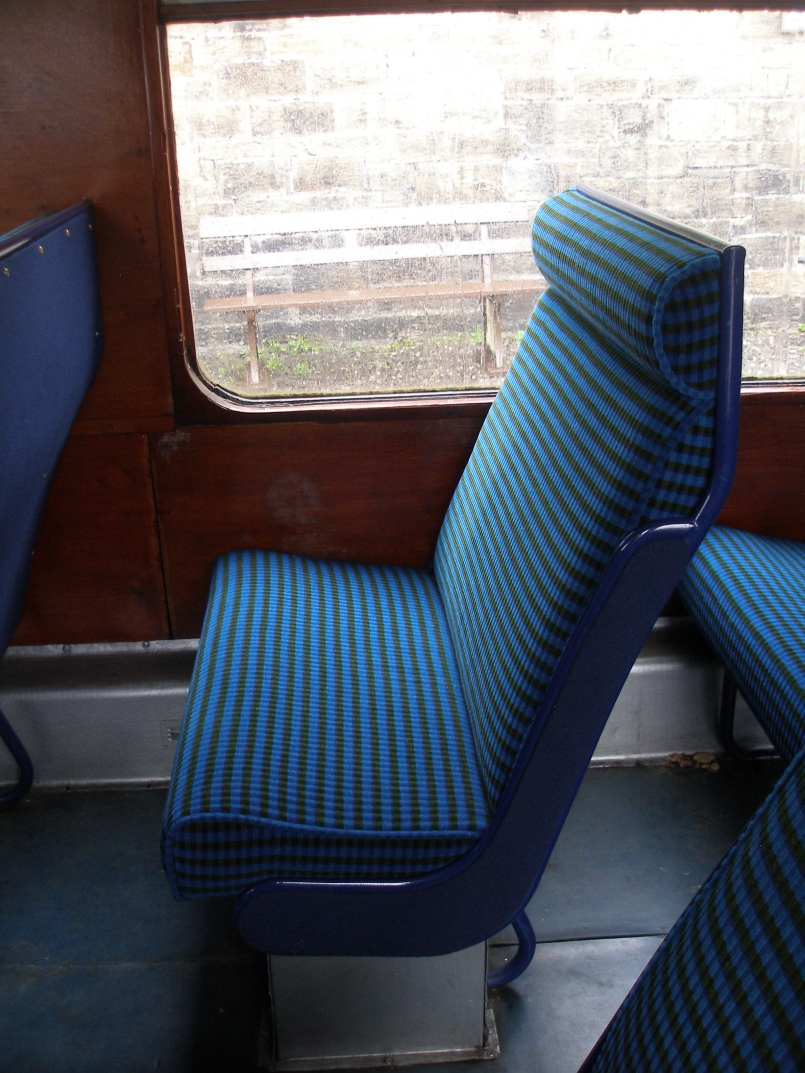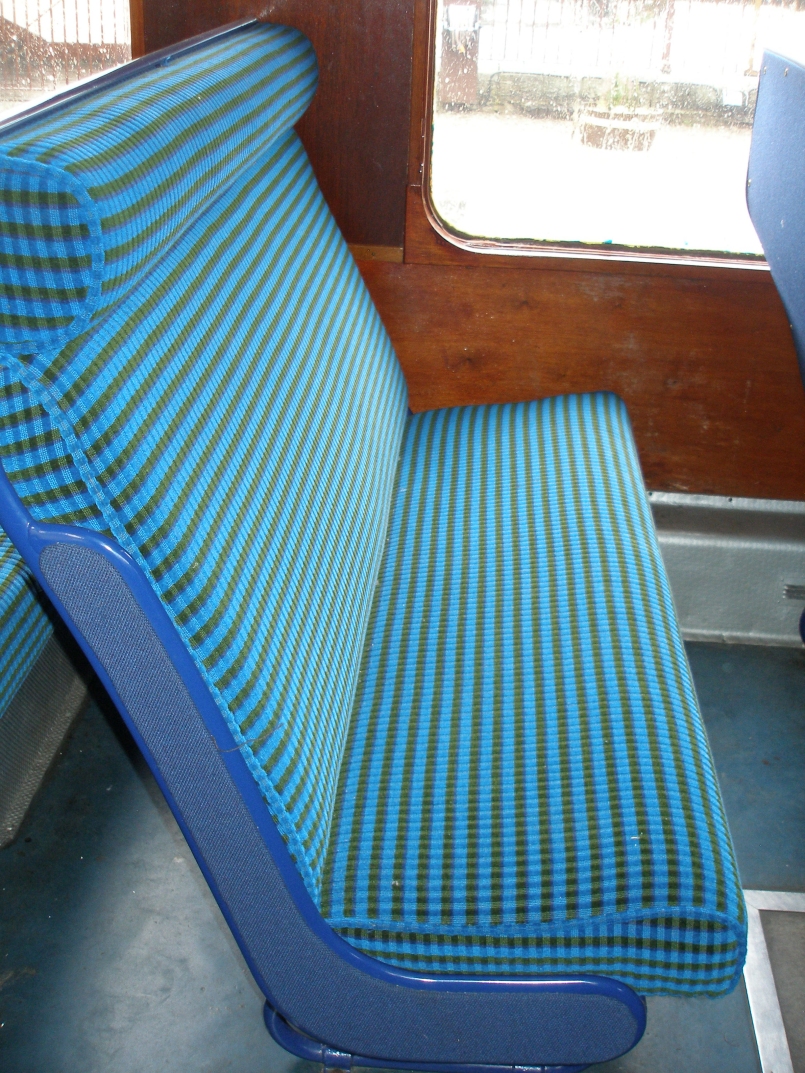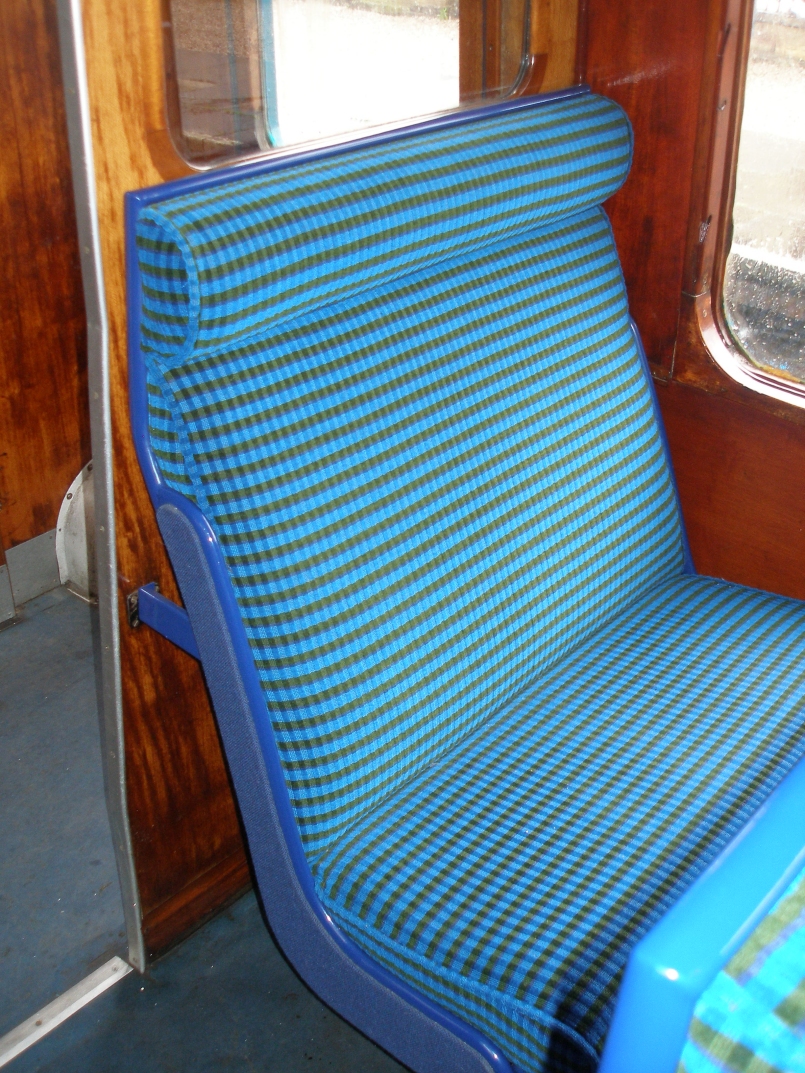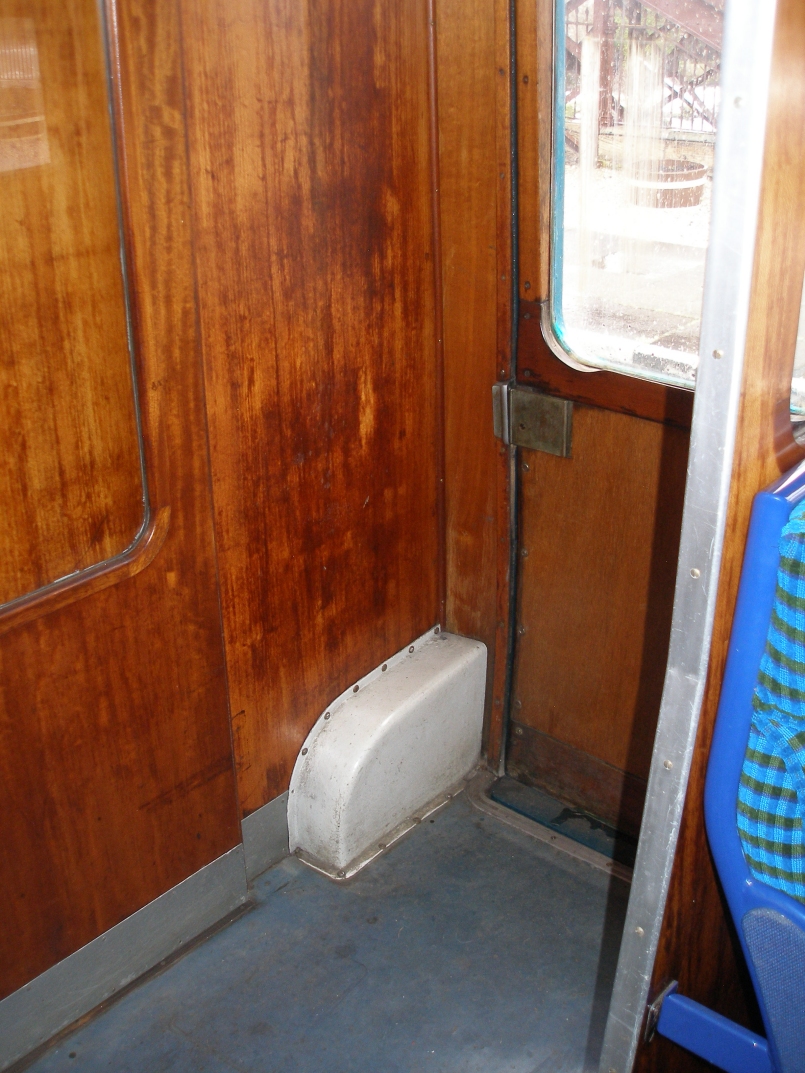 A door vestibule showing the communication chord and warning notice.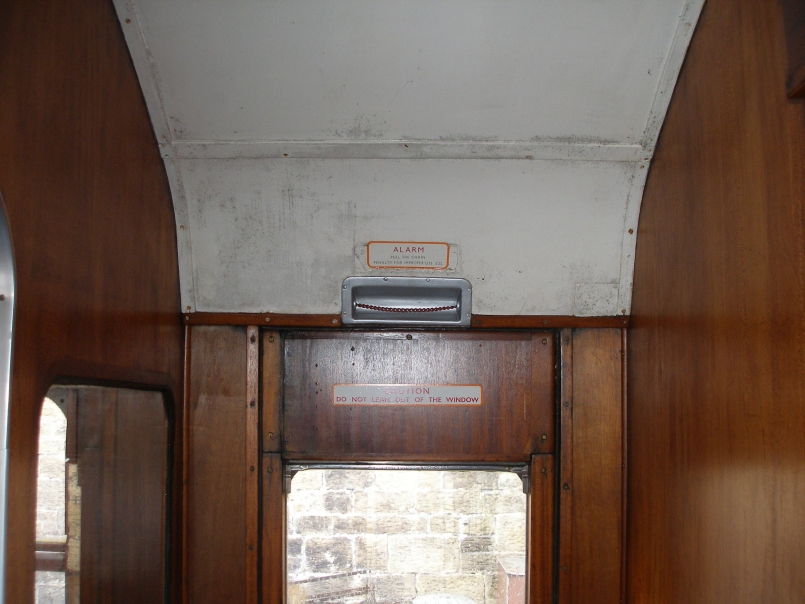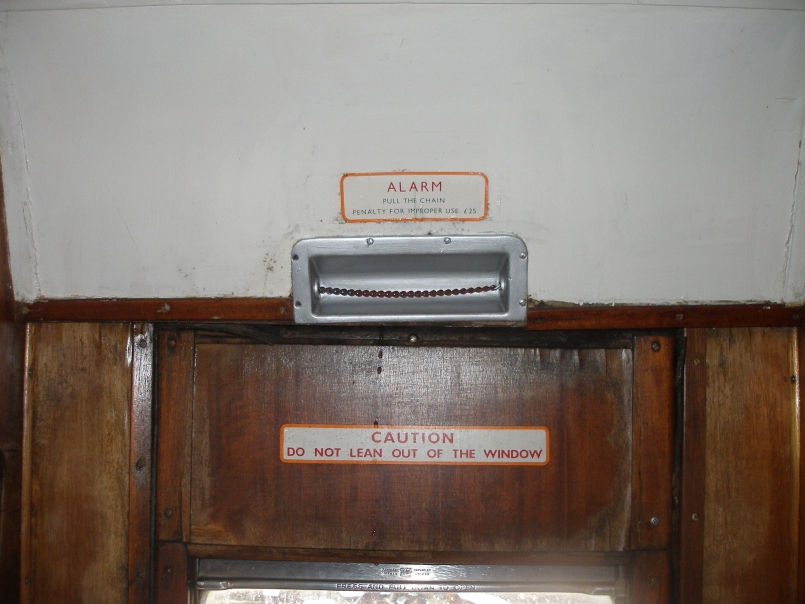 Luggage rack showing supporting bracket.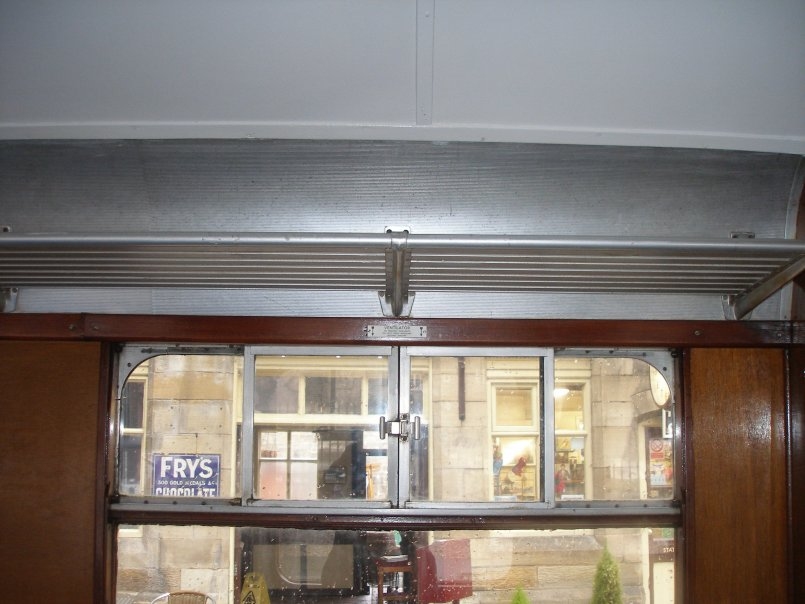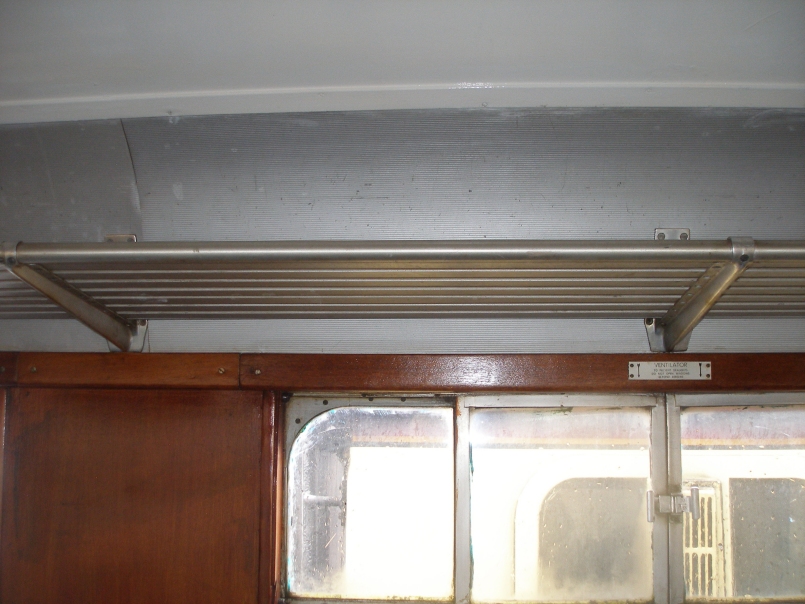 Lavatory compartment showing wash basin.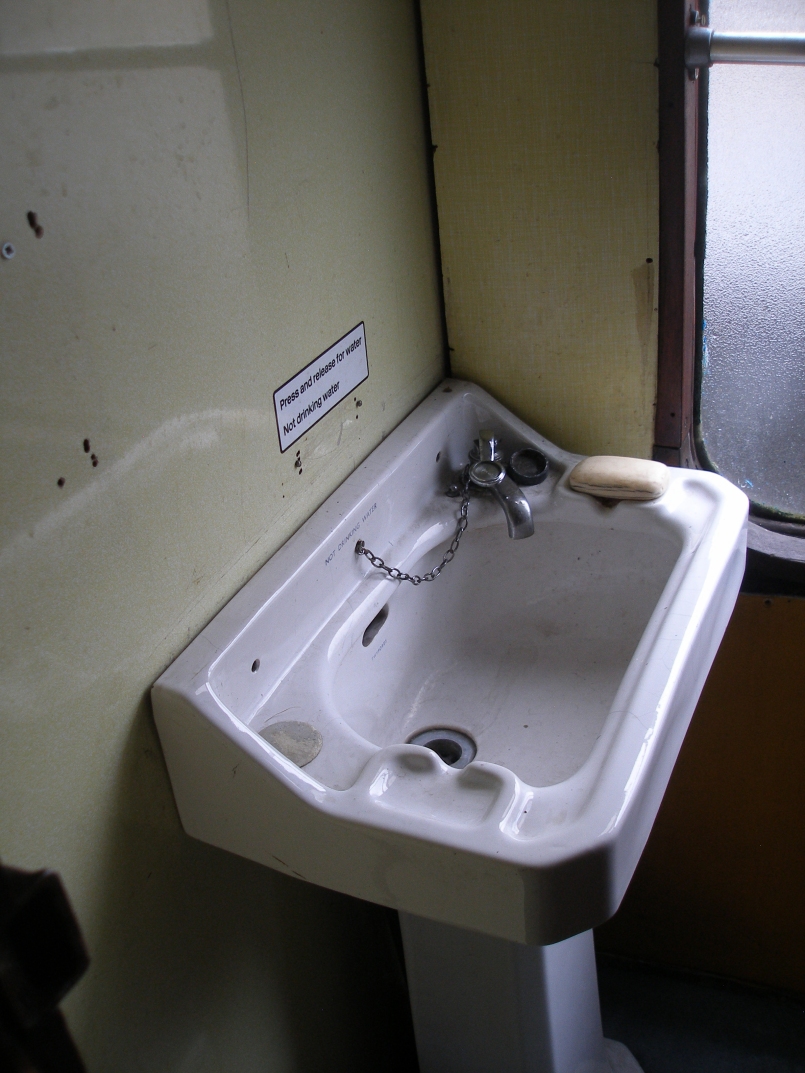 Toilet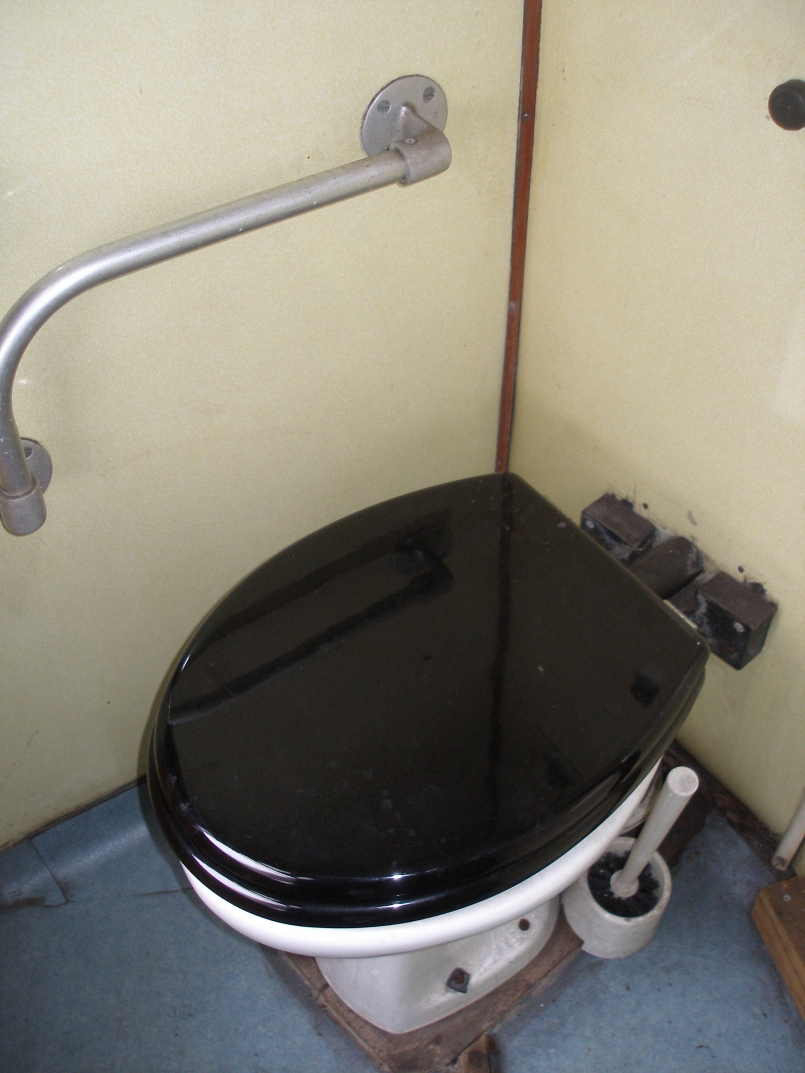 Toilet flush