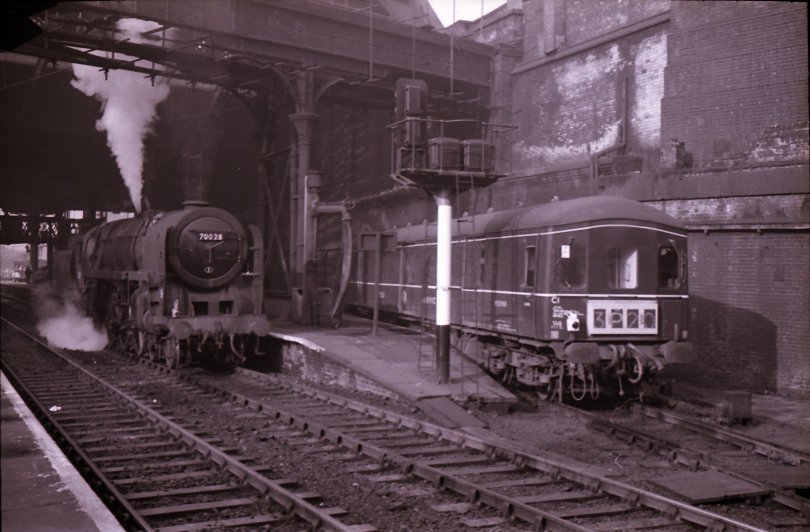 Copyright J K Wallace c. 2014
Heljan's model of a Class 128 in Midland style (no corridor connection + 4 character headcode) is a stunning model with significant haulage.
Did one ever pass through Hall Royd? Probably not, but they certainly ran to Todmorden as there is a photo of one of them sliding out of the back road at Todmorden past Todmorden West box in a snowy landscape. It's showing headcode 1Z11 suggesting a special working, and given the snow, probably in December. The roof in the photo is still clearly grey but the domed ends - which elsewhere were painted white on DMUs generally - in this instance appear to have been painted black. Possibly Newton Heath had already taken a view on trying to keep this areas clean on their newly acquired unit.
The shot here is undated, but the roof is no-longer pristine have degenerated into a close approximation of 'track colour'.
Note how the yellow warning panel has been applied - not full width as per the Heljan model - but to the raised edge of the headcode box, and with the yellow whiskers removed. Study of the photo suggests a plate has been applied to this area. It is showing code 3P20.