The ex-LMS Stanier 8Fs were very much in the picture at Hall Royd Junction, particularly in the latter years of BR steam. In the early BR-era the Midland inspired Austin 7s or G3s were regular performers, but were withdrawn in preference to the large number of WD 2-8-0s that BR acquired post-war. The WDs did remarkably well, with the last one going in 1967, which left the 8Fs as the primary Calder Valley and Copy Pit freight and banking motive power.
A visit to the Great Central Railway at Loughborough on 30 December 2014 found two Stanier 8Fs in residence. 48305 was fully dismantled for overhaul, whilst maroon 48624 was available for a more detailed inspection. I'm both a traditionalist and a realist. I like my locos in authentic condition: I also like to seem them working and earning their keep.
So if a maroon livery gives 48624 a celebrity status and therefore makes it attractive to preserved railways prepared to hire her, and ensure sufficient funds to pay for the next overhaul, so be it.
The only thing I would say is that I'm not sure that maroon actually suites the 8F shape and line; but did wonder what one would look like in Riddles BR mixed-traffic livery....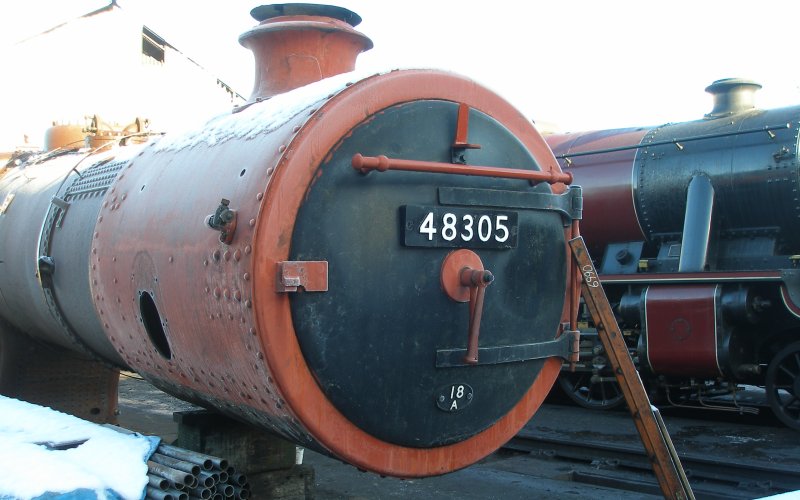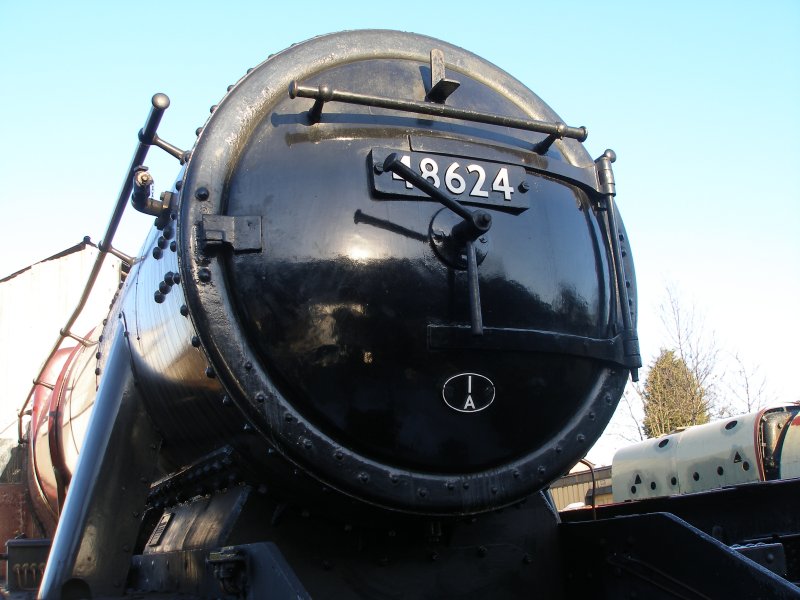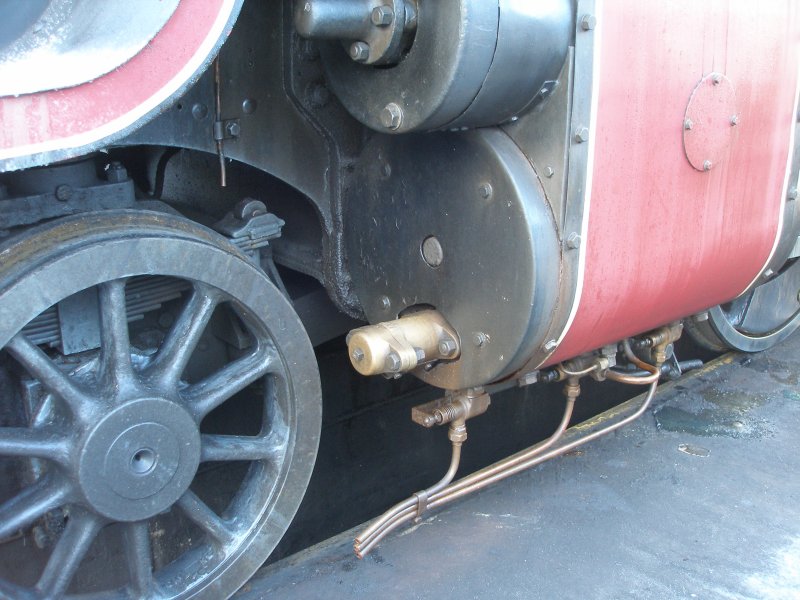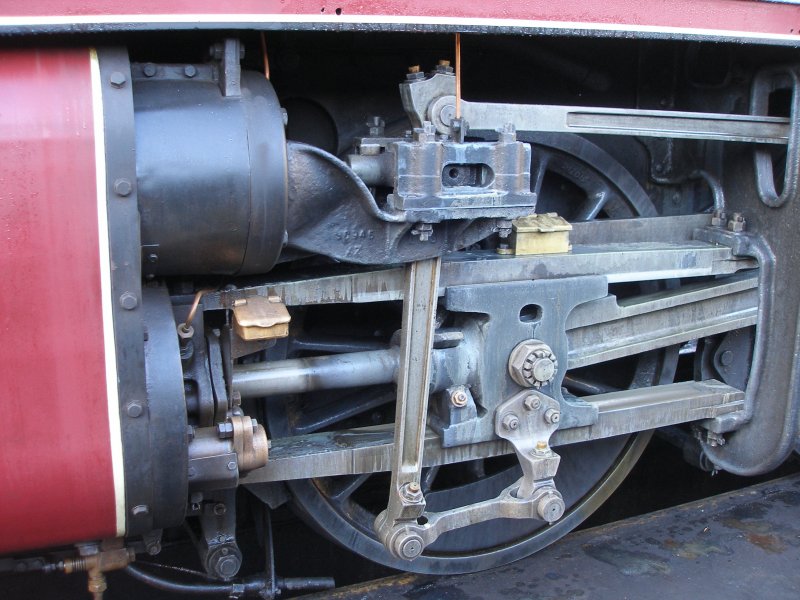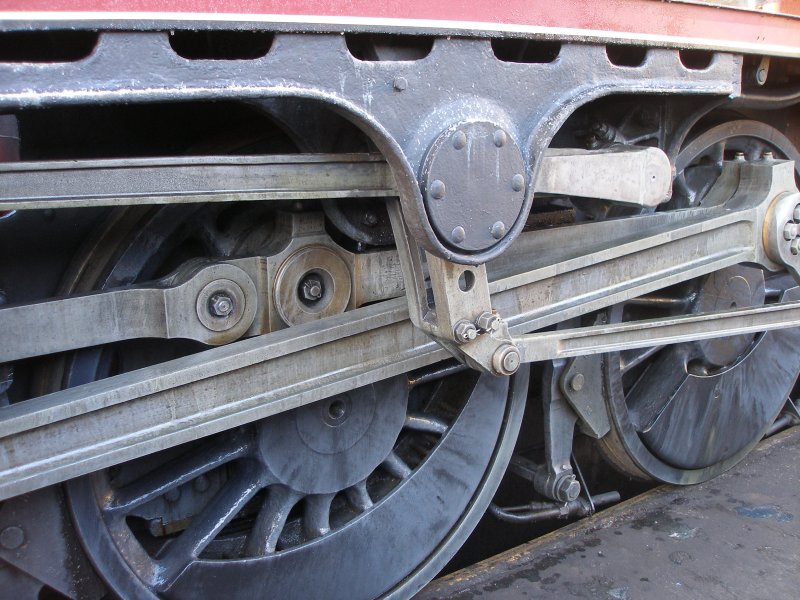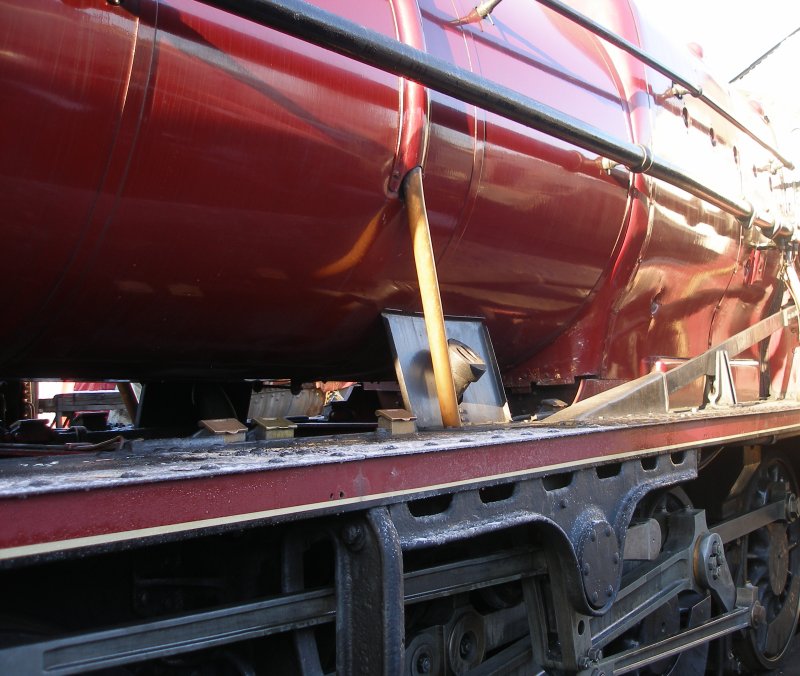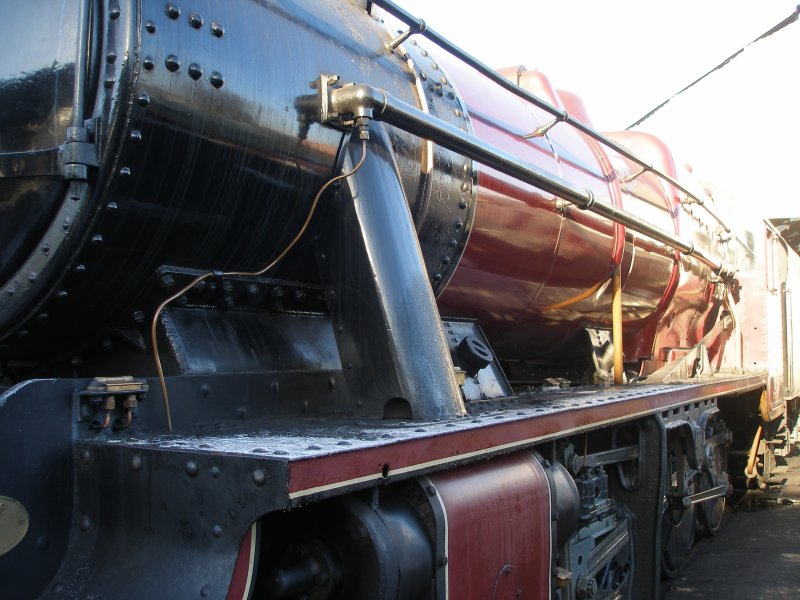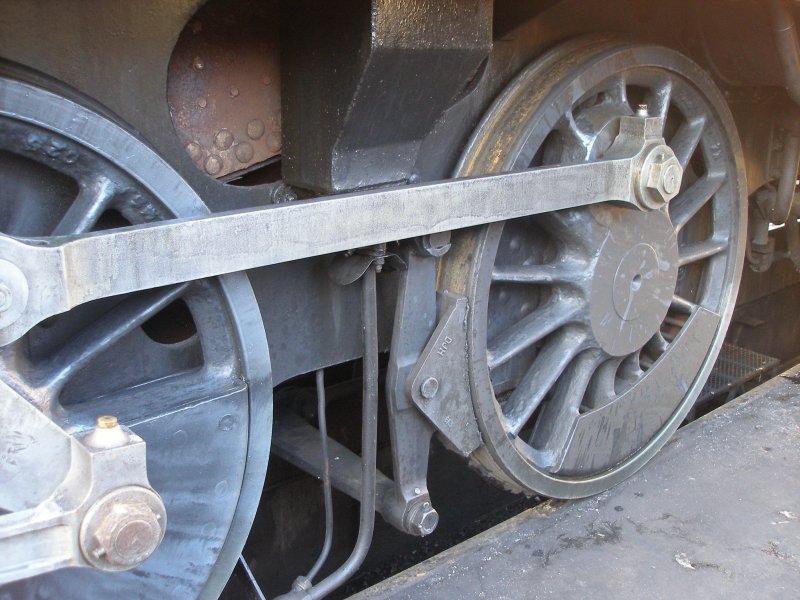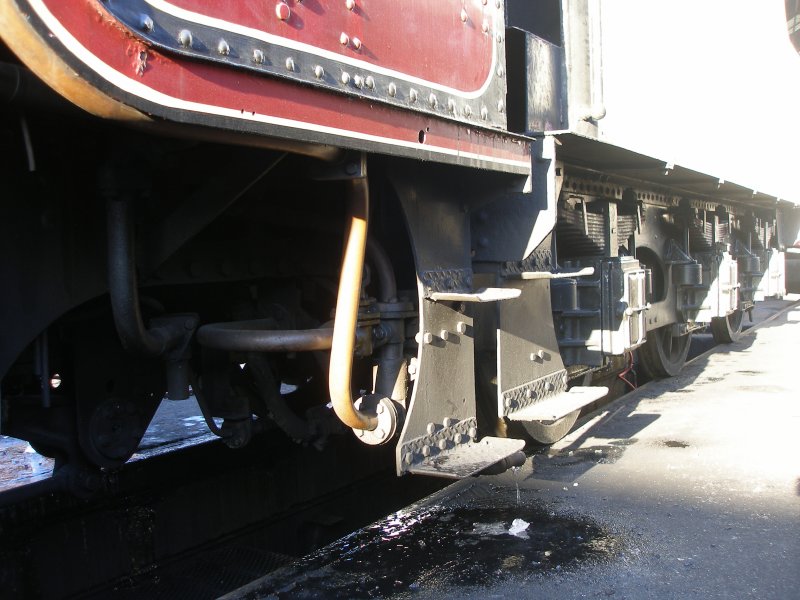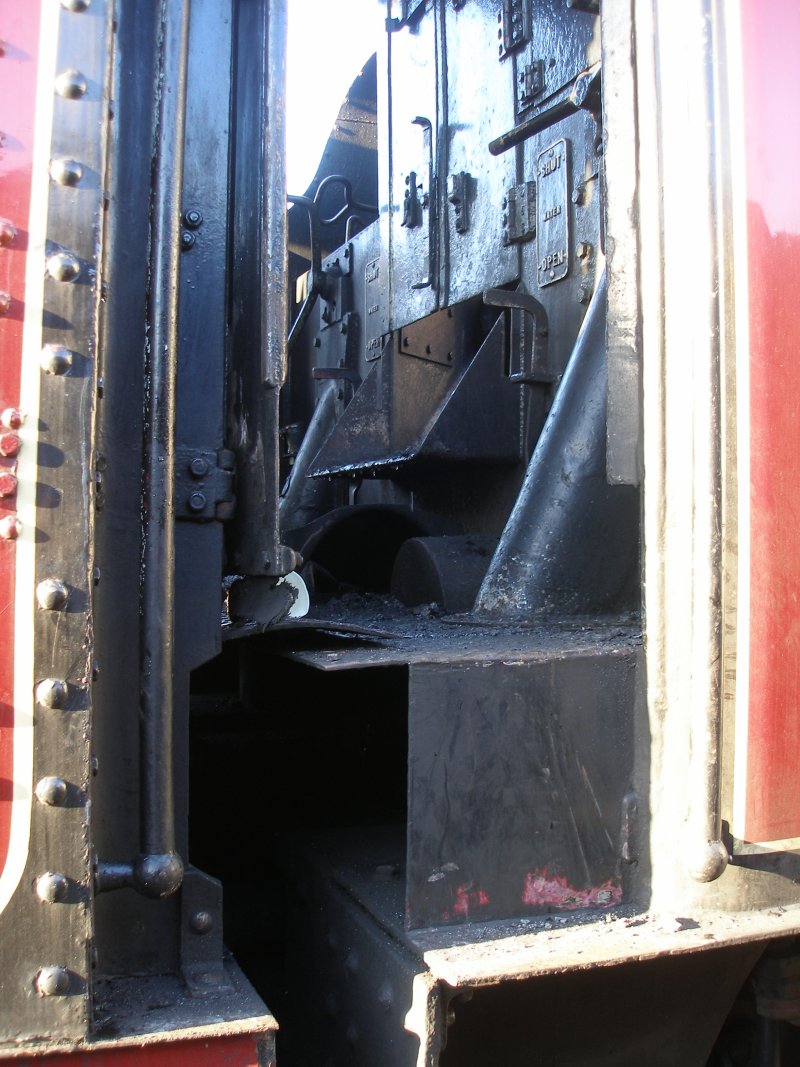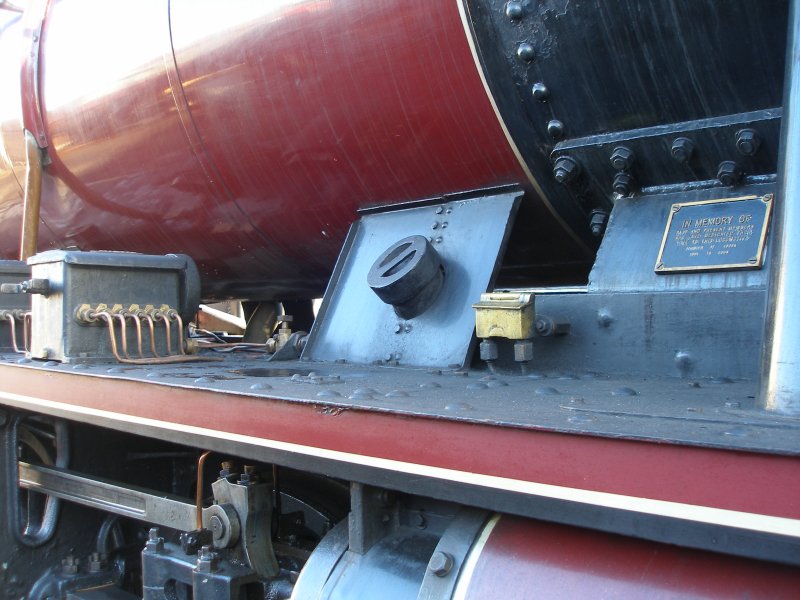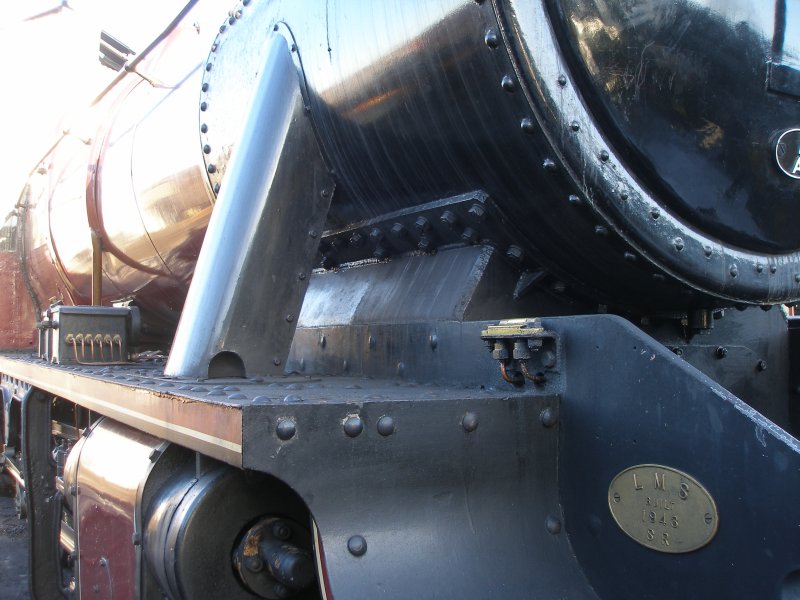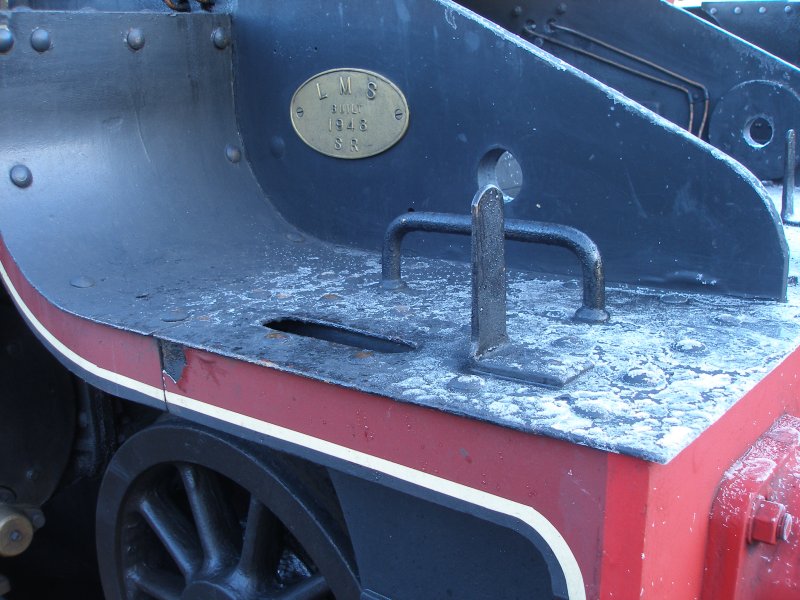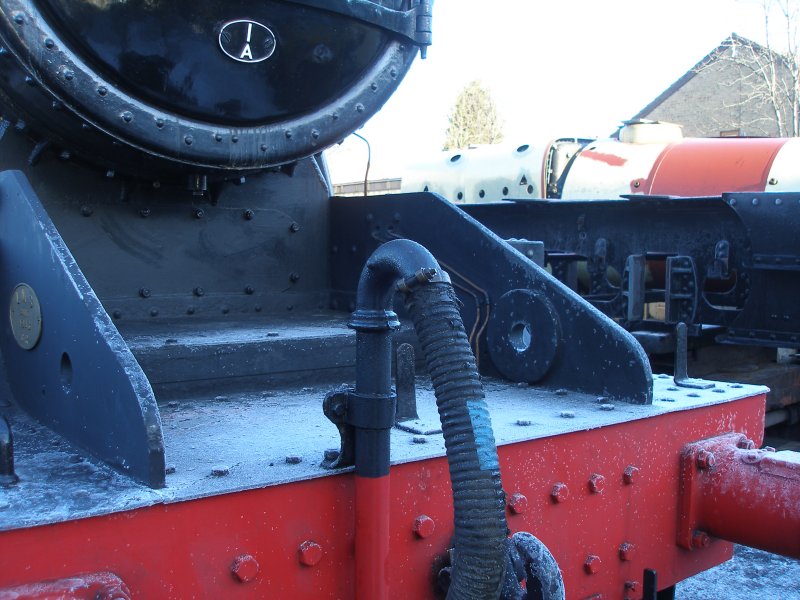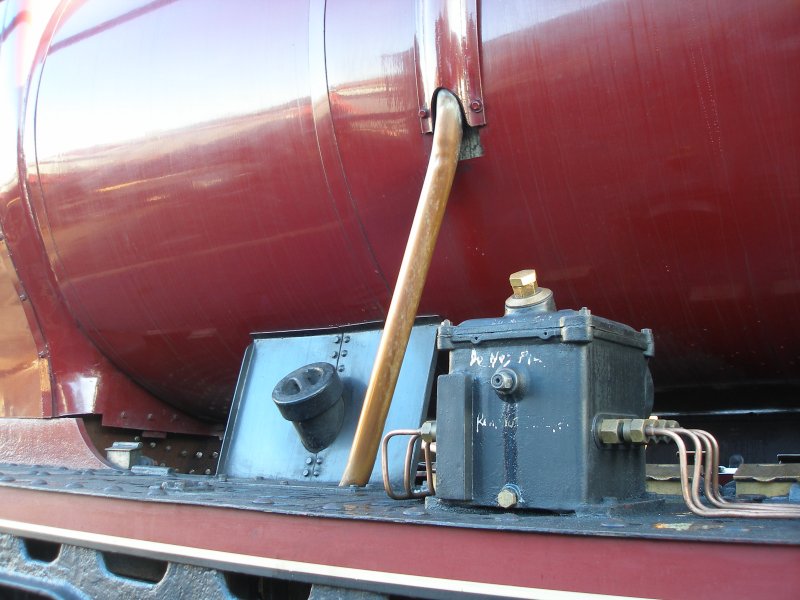 NOTE: I have never looked in detail at how the injector pipe meets the footplating on an 8F, and this seems a rather awkward detail - even the WD 2-8-0 Austerities had a neater arrangement with the piping dropping vertically from where it emerges from the cladding. Having checked my library, it would indeed appear to be authentic. The only reason it is so prominent is that the restoration team have thought to keep the bare metal clean. However, it is advisable to check the details of preserved locos against photos of the locos in BR service, as some restored locos have been modified e.g. GW fittings on LMS locos and so on.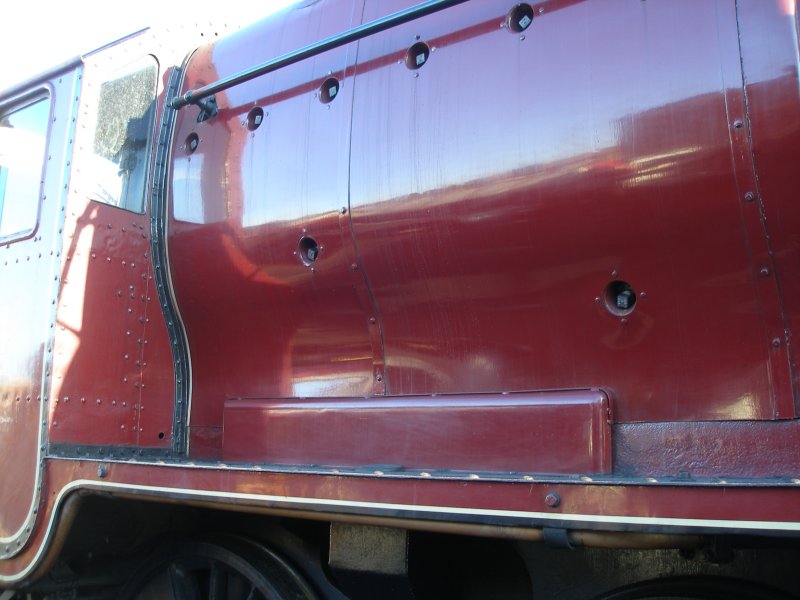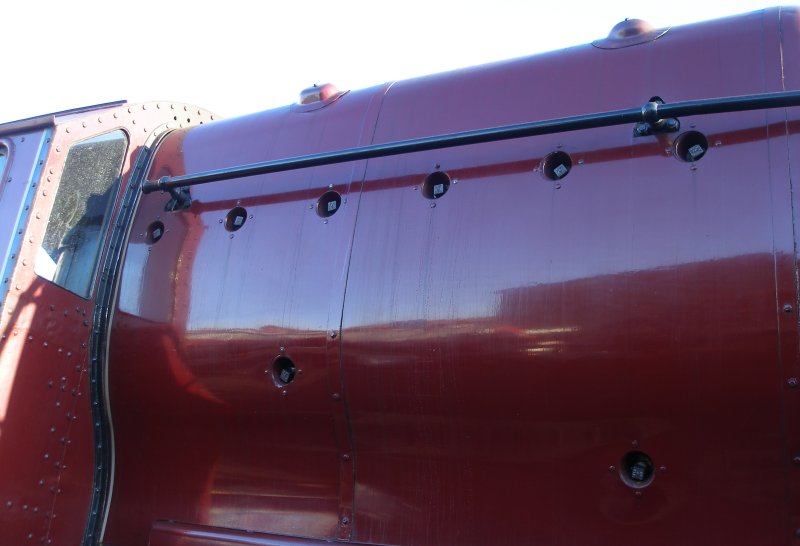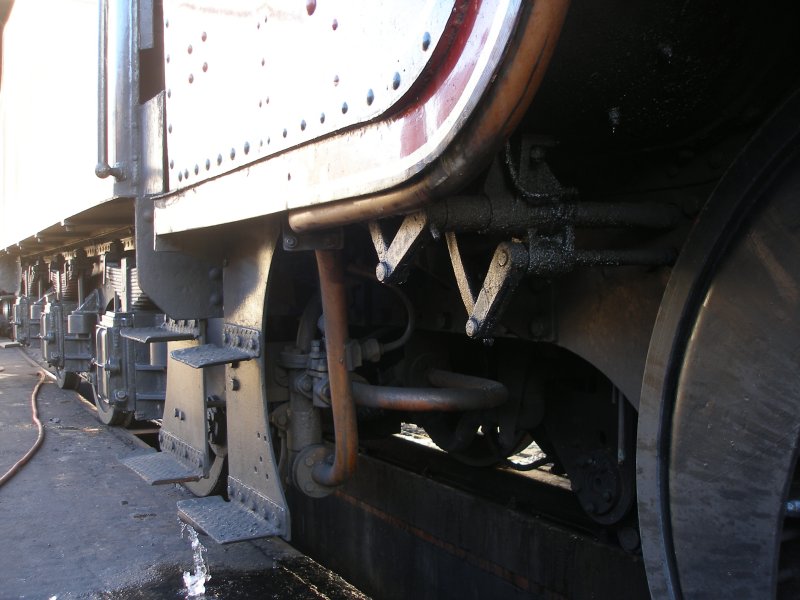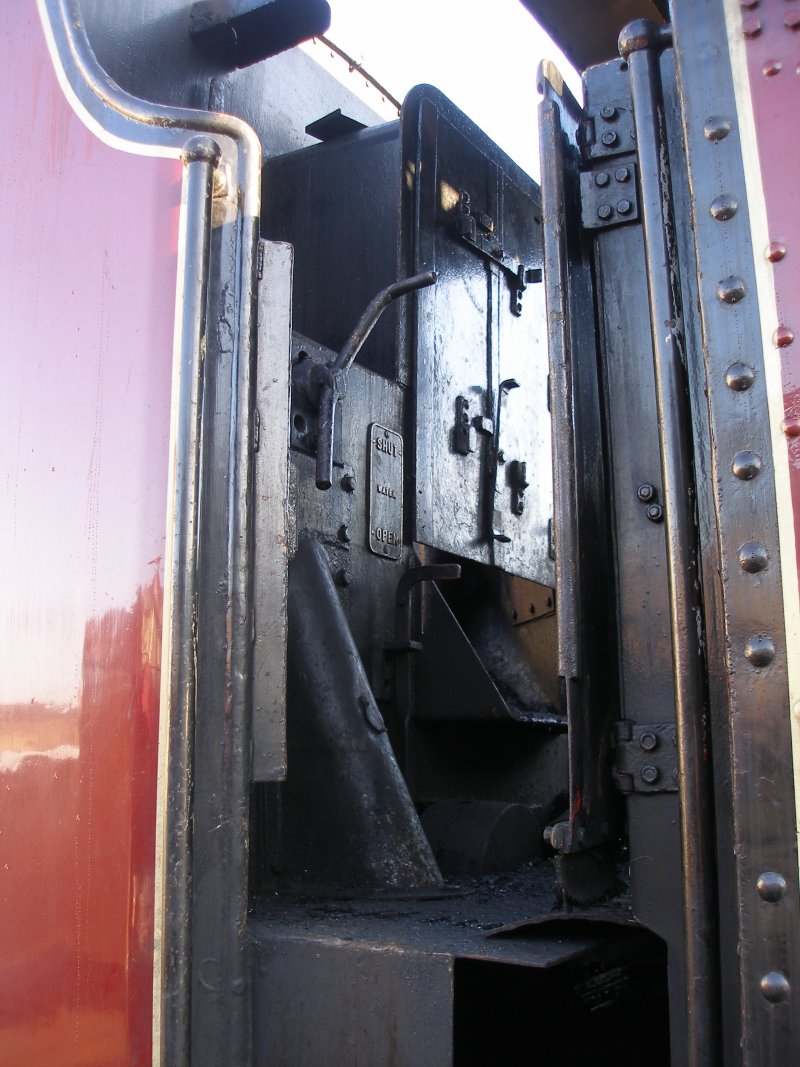 All images copyright J K Wallace 2014