On the old layout I had some 20 foot to fill with 'town'. About 16 foot of this run was linear, so low-relief town buildings were the order of the day. However, when I corner baseboard, the main line curved across a square board, leaving a triangular corner to fill.
Some time in the mid-1980s, there had been a series of articles in the 'Railway Modeller' describing the repurposing of Kibri building kits for British layouts, and it seemed to me that the factory kit in particular had more than an echo of some of the brick-built Mill buildings around Wigan and in East Lancashire.
The following shots show I modified the Kibri B-9798 (3 kits) factory. The box lid shows how Kibri thought it might be assembled.

The next shot shows you how I initially built it...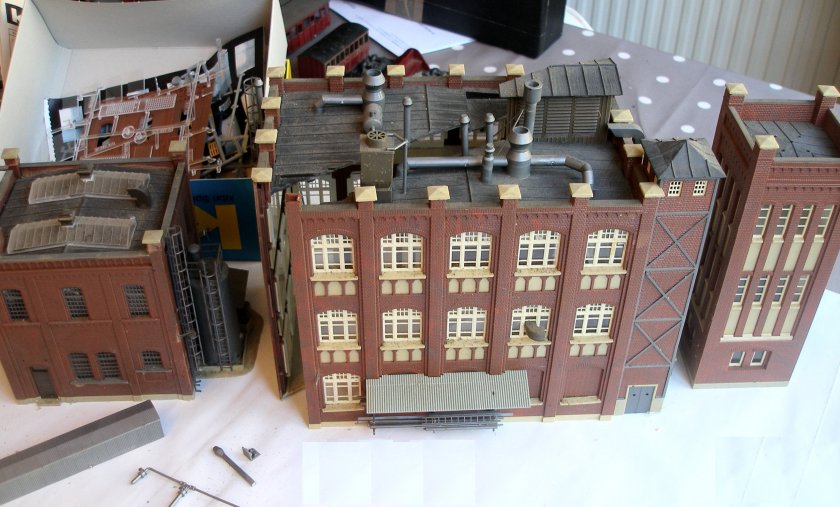 And now for the reveal...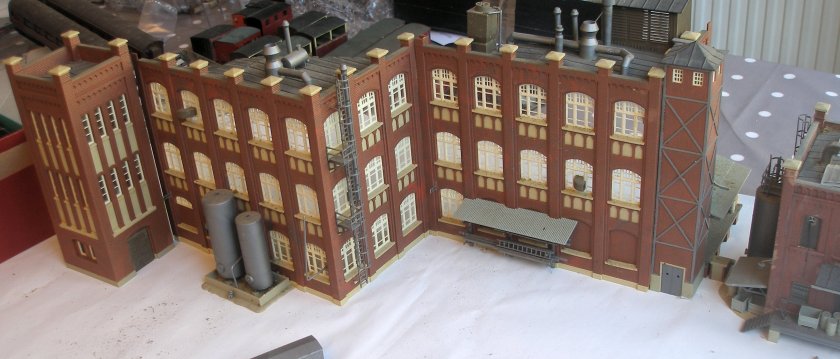 With the main building cut in half on the diagonal, quite a lengthy building results, and neatly filled the corner.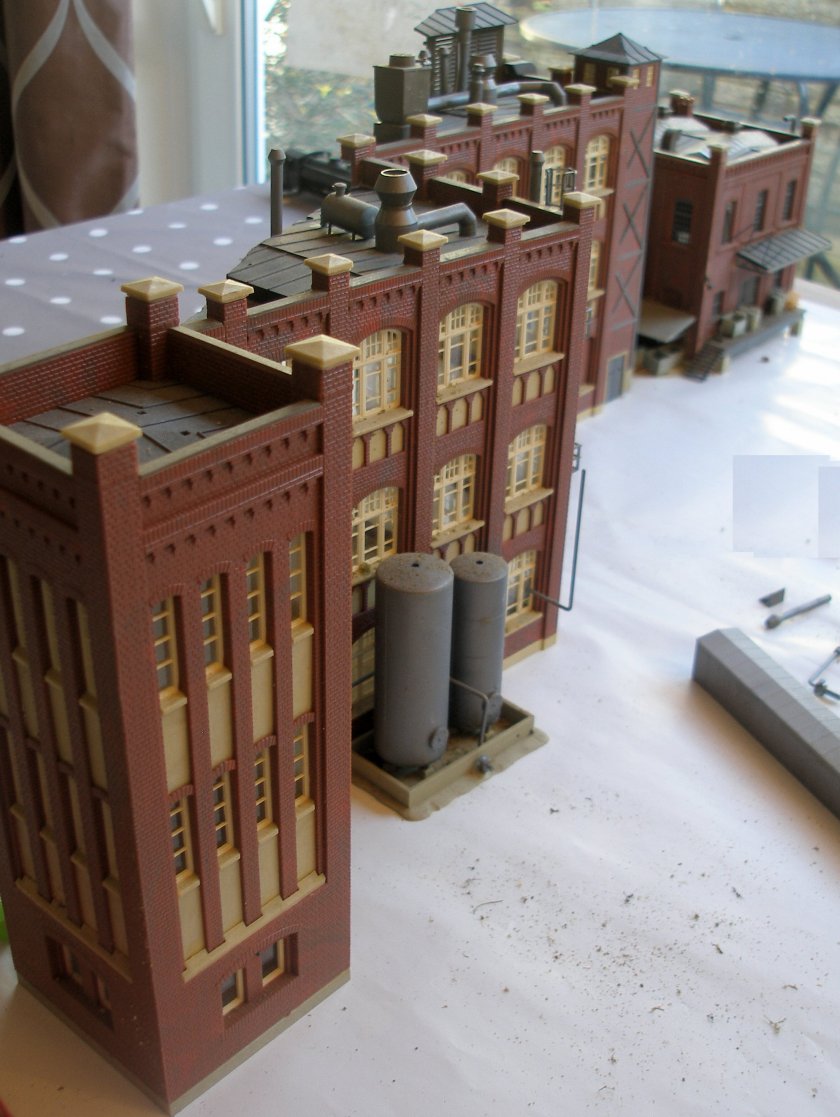 The other plastic structures that were used to 'balance' the layout, were a pair of the Walther's Cornerstone HO Scale Commissary/Freight Building Kits. These were reached from extensions of the sidings in the main goods yard, and projected under a bridge to suggest an area owned possibly by the Post Office, and not part of the railway estate. In reality, this was a silly idea, as the goods yard tracks always had standing wagons on them, and to try and shunt a parcels van through to this area was not easily achieved.In fact, I can state it was never achieved!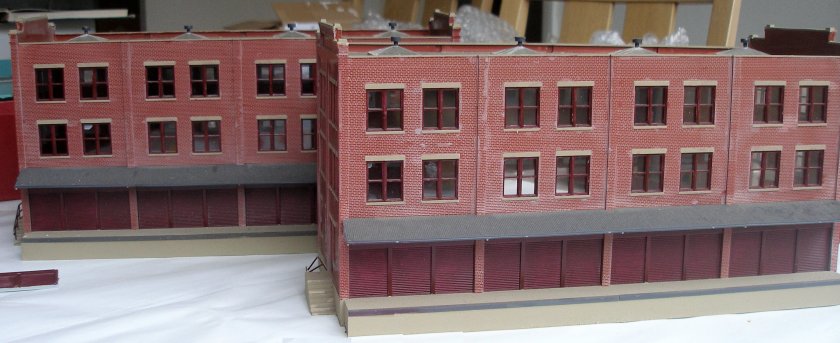 These were placed parallel to the edge of the baseboard, with back of rear one cut away to accommodate the curve of the track as it formed the continuous run. To further the illusion, there was an overbridge behind these buildings, with a mirror inserted under the deck, so anyone peering behind these buildings would see a straight track.