<<< A planning & implementing a new storage yard Switching copper-clad points >>>
How to connect Peco Streamline 00 gauge Code 70 track to Code 100...
simply and cheaply
Peco's Code 70 Steamline is nice track that curves easily and looks much neater than its Code 100 predecessor. However, as when Triang acquired Hornby Dublo all those years ago, there comes a time when you need to connect the old track to the new track.
And as with Triang and Hornby Dublo back then, Peco have now introduced a special translator track that allows you to connect the two together. The translator track sections come in a pack of 4 for around £5.50. Not exactly bank busting but you can achieve a similar result for the price of two fishplates.
Here's how...
Step 1. Ensure that the two pieces of track to be joined are cut neatly, with any rough edges filed off.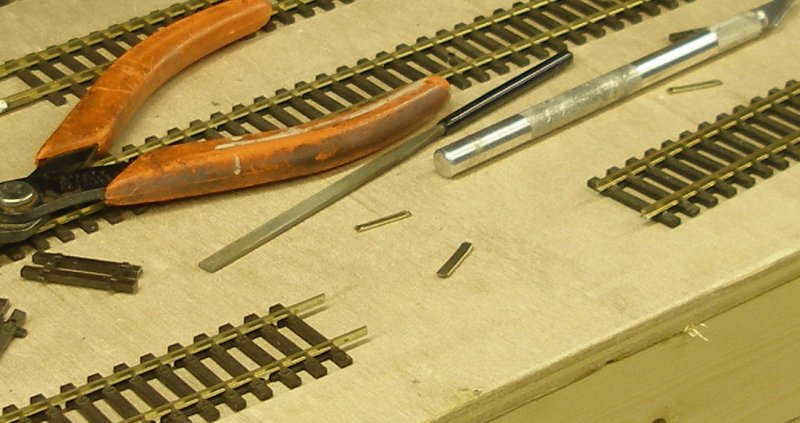 Step 2. Attach the two Code 100 fishplates to the Code 100 rail as normal.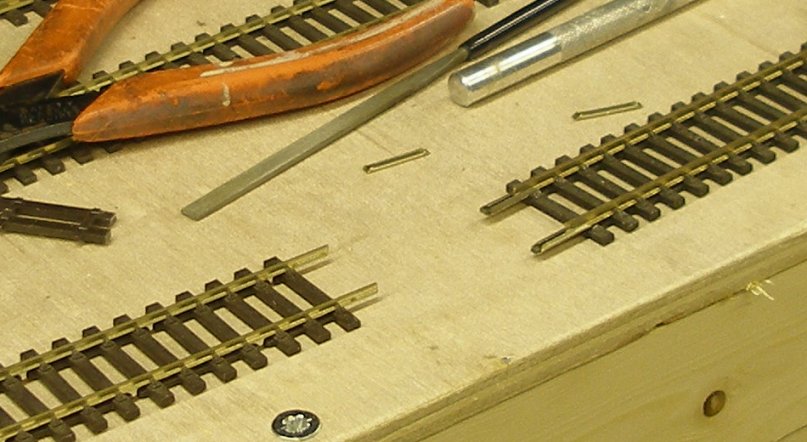 Step 3. Clean the top surface of the fishplates with a file.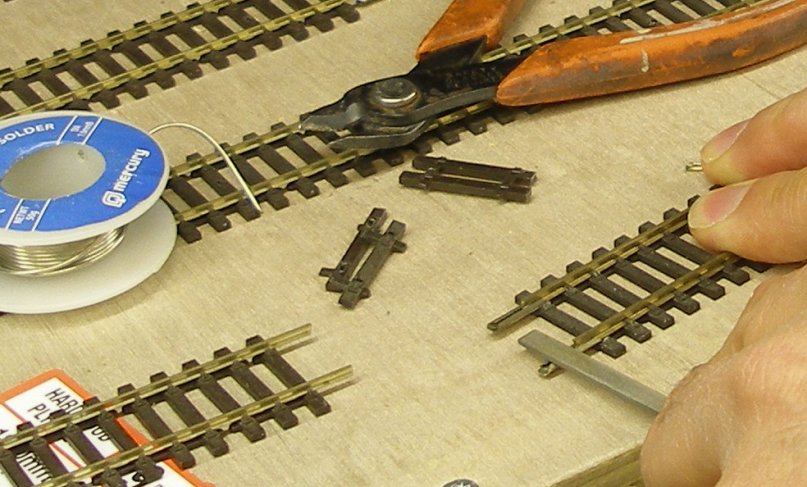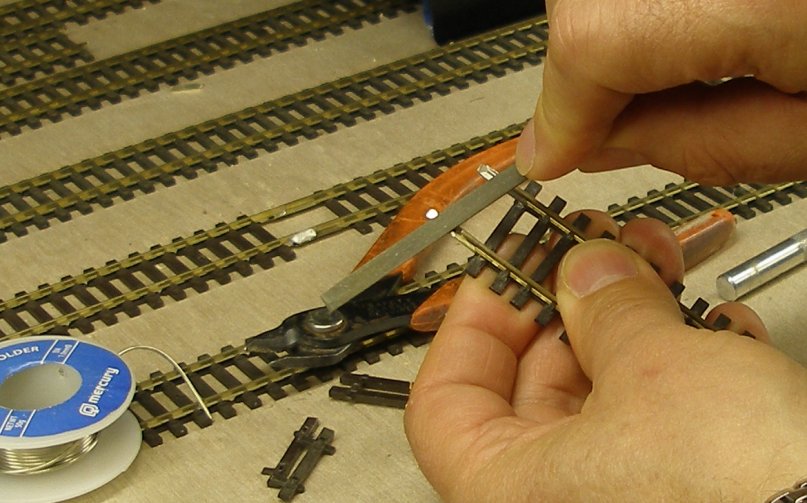 Step 4. Lay the pieces of track on the base board, and rest the two Code 70 rail ends on top of the fishplates, so that all four inside faces are lined up with each other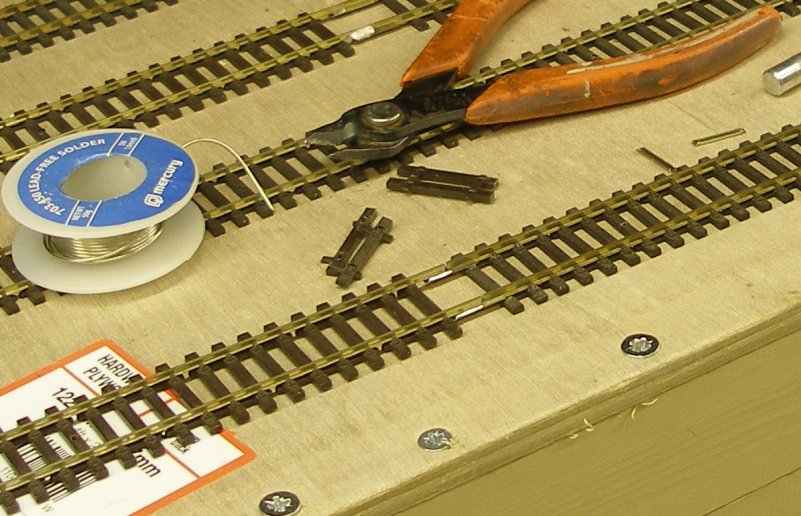 Step 5. Apply the soldering iron and solder to where the Code 70 is lying on top of the Code 100 rail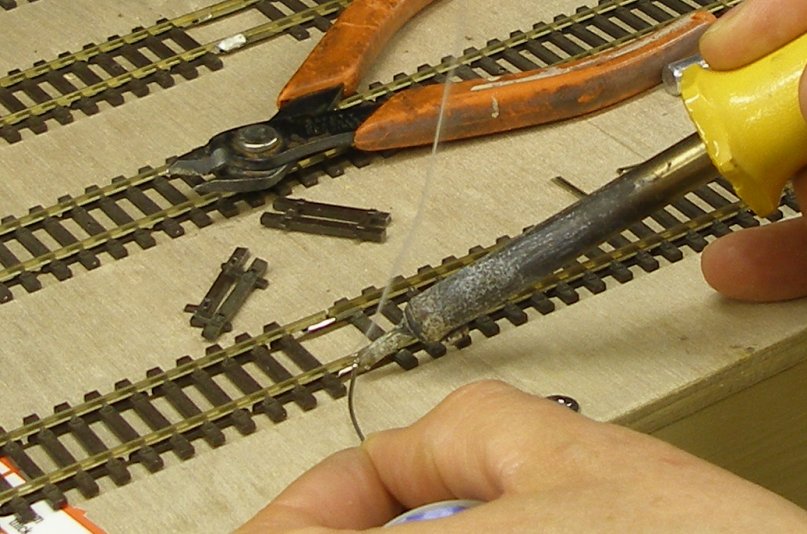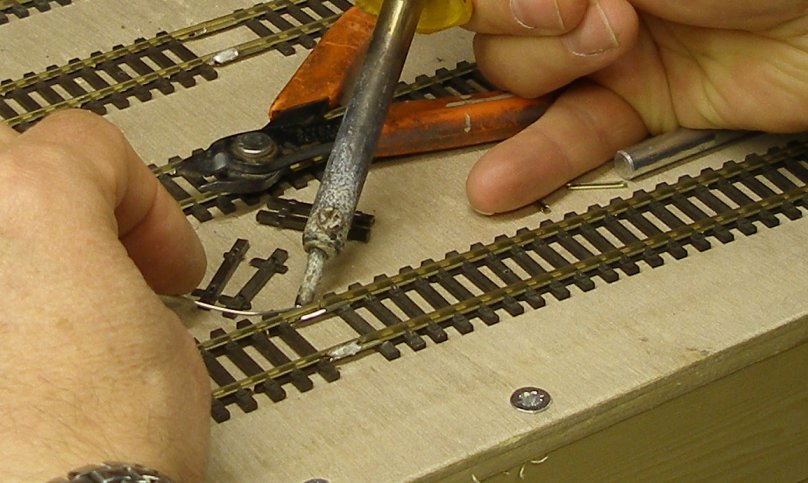 Step 6. Just quickly run the file over the inside of the rail and along the top to ensure a smooth transition.
Step 7. Insert any Code 70 sleepers required under the rails to create an even sleeper spacing without unsightly gaps.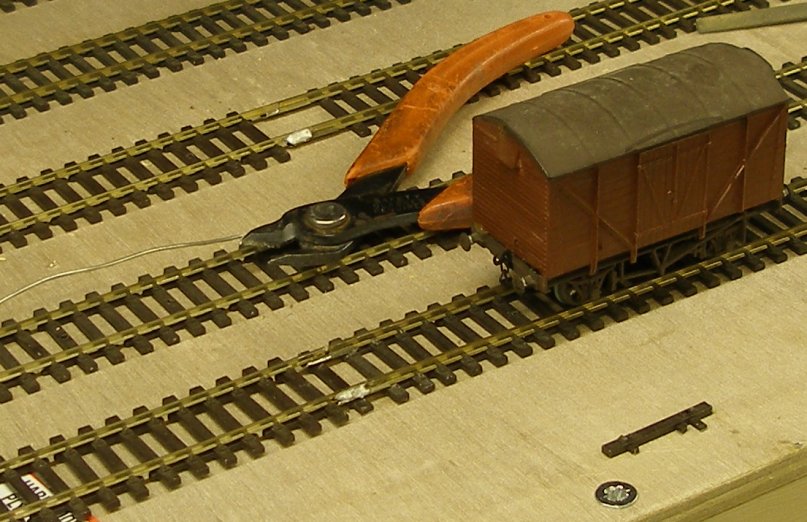 It's taken longer to write this up than it did to do the job.
Click here for the next job which is to fit switches that to operate the copper-clad points and switch the polarity of the point frogs. As this is in the storage sidings, the switches don't have to be concealed under the baseboards.
Posted 28 March 2014