Walsden Station Footbridge (Bridge 98) and Signal Cabin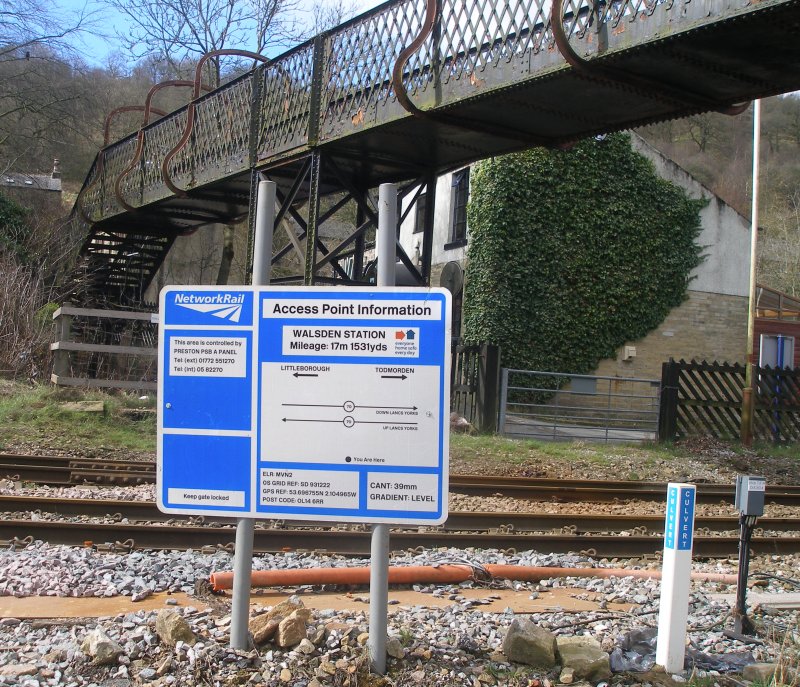 This image shows the original location of the level crossing, now marked with a simple access gate. Note also the central support and the square panel above it, marking the location of the original platform staircase.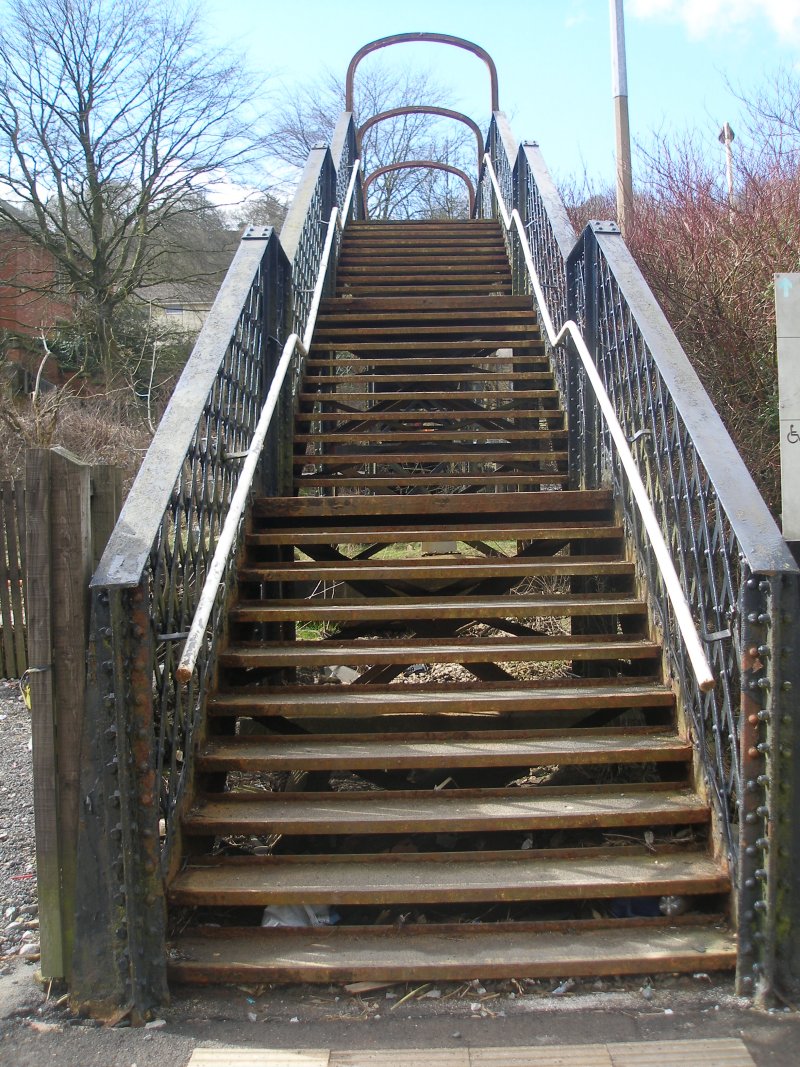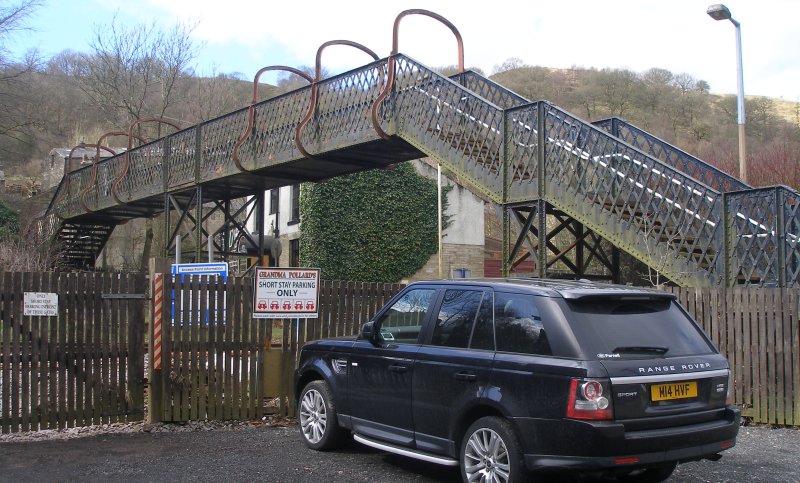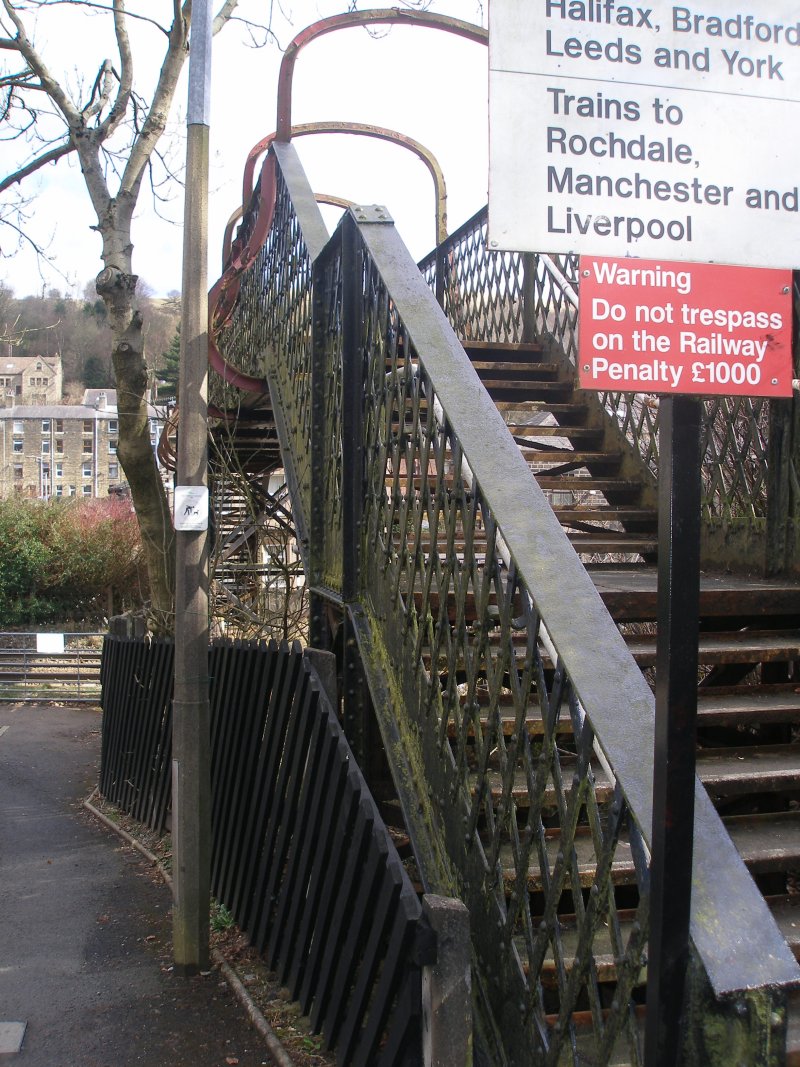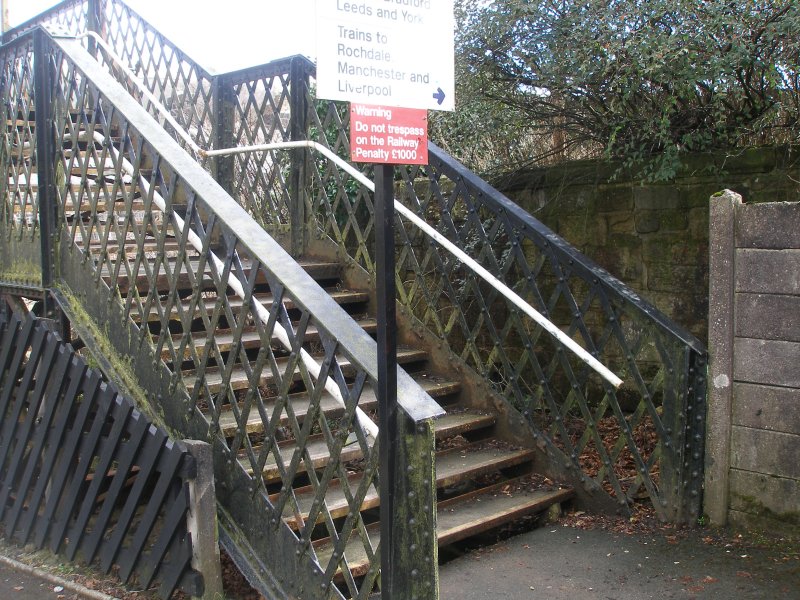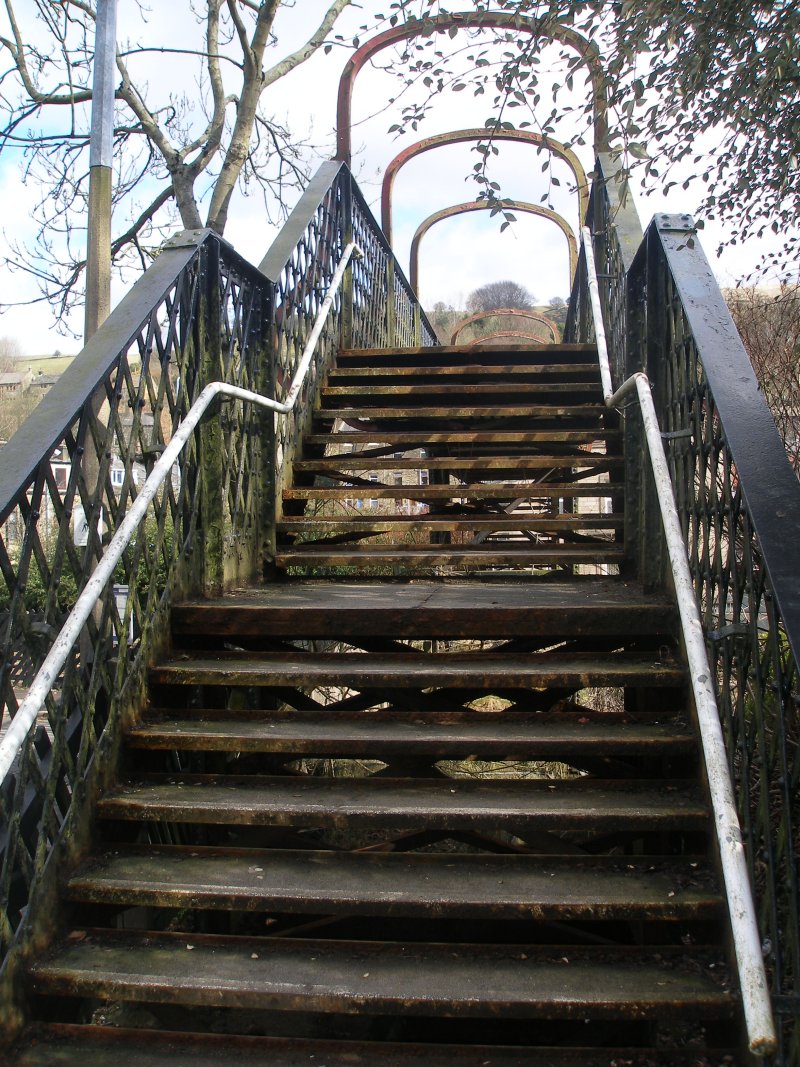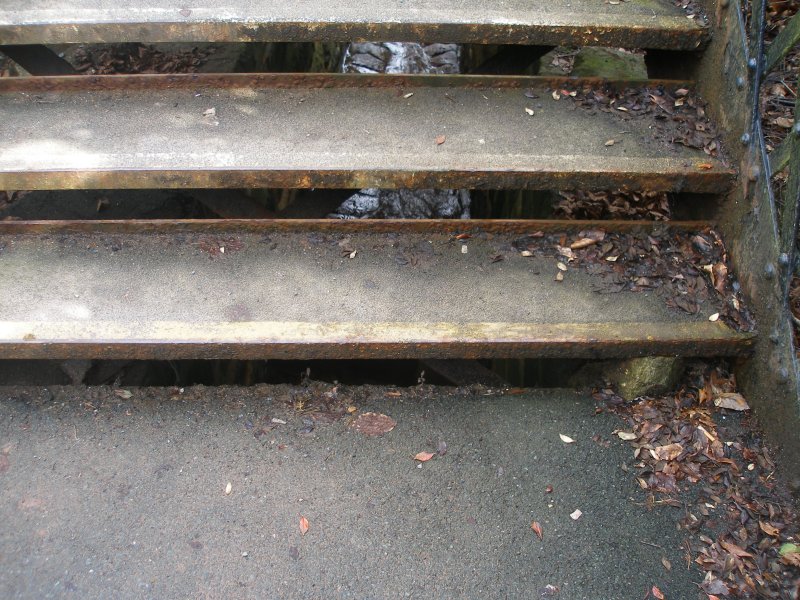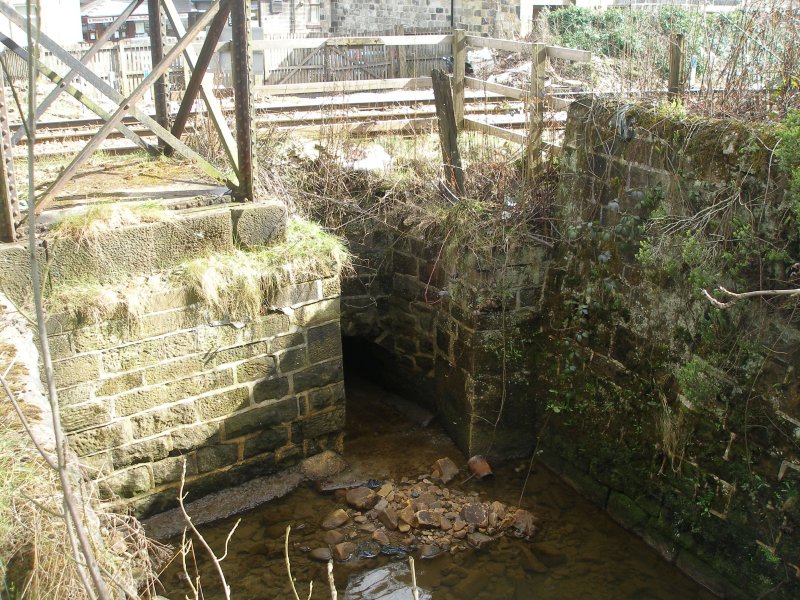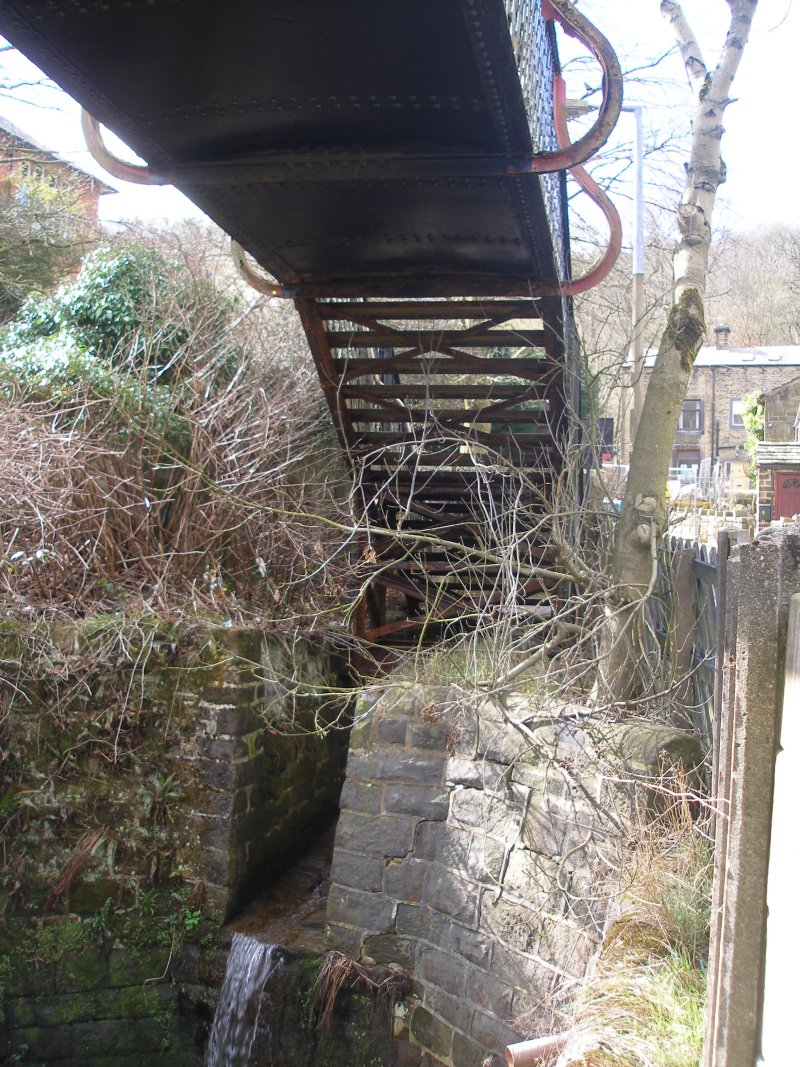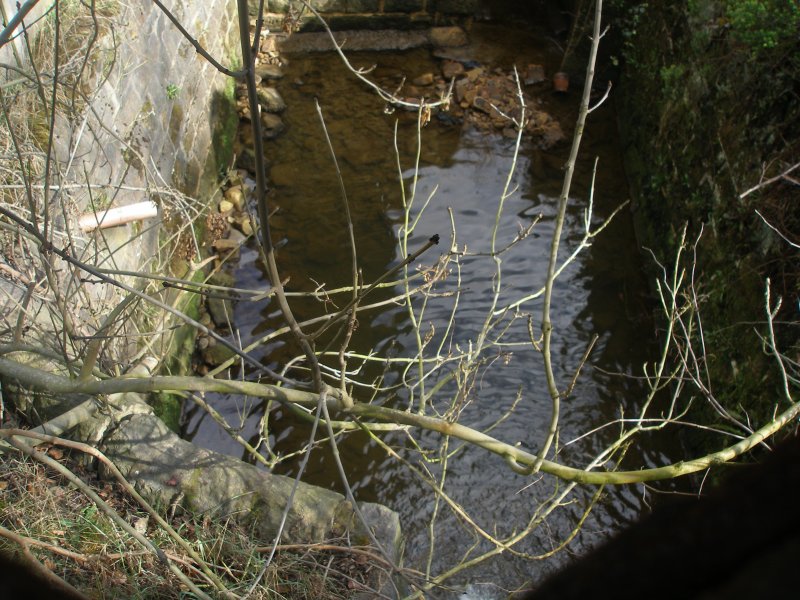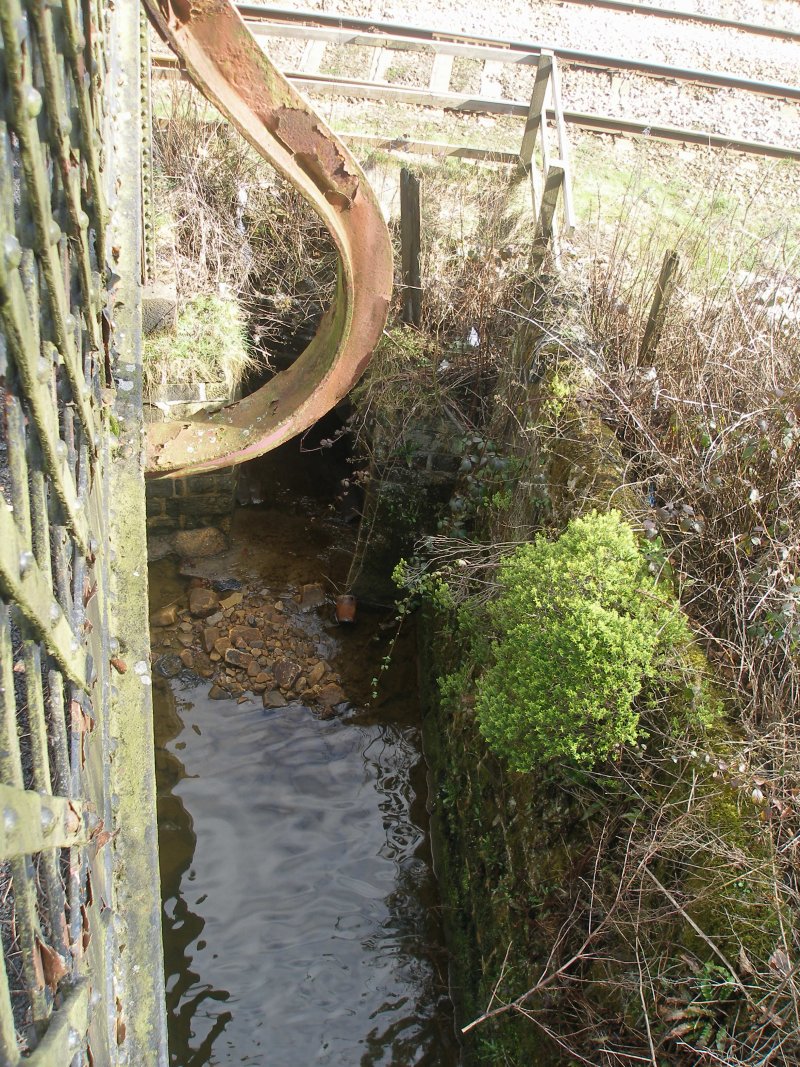 The new station is now north of the footbridge, on the site of the goods yard.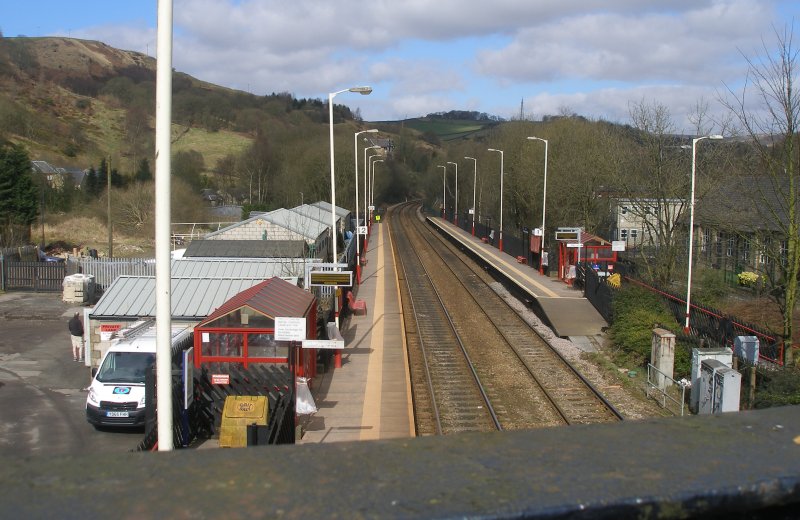 The location of the signal box was where the track side cabinets are located to the right of the track just above the bridge parapet in the photograph above. I am grateful to Chris Littleworth to be able to reproduce his signal box diagram for Walsden below. This shows that by this time the 'East Cabin' had been taken away, leaving just the bridge of that name to record its location. In earlier times the banker at Stansfied Hall would be given time out mid-morning to pop up to Walsden to work the yard. Exactly how Walsden yard was worked after the removal of the East Cabin is unknown, as running round the train via the Goods Shed seems unlikely.

Finally, a look at how things were on 18 May 1968. The photo shows Stanier Black 5 44947 hurrying a loaded mineral wagons towards Manchester and Mostyn in the last few months of steam. According to the BR Database this loco was at the time shedded at Bolton, and was withdrawn in the week ending 29 June 1968. Note the now cleared yard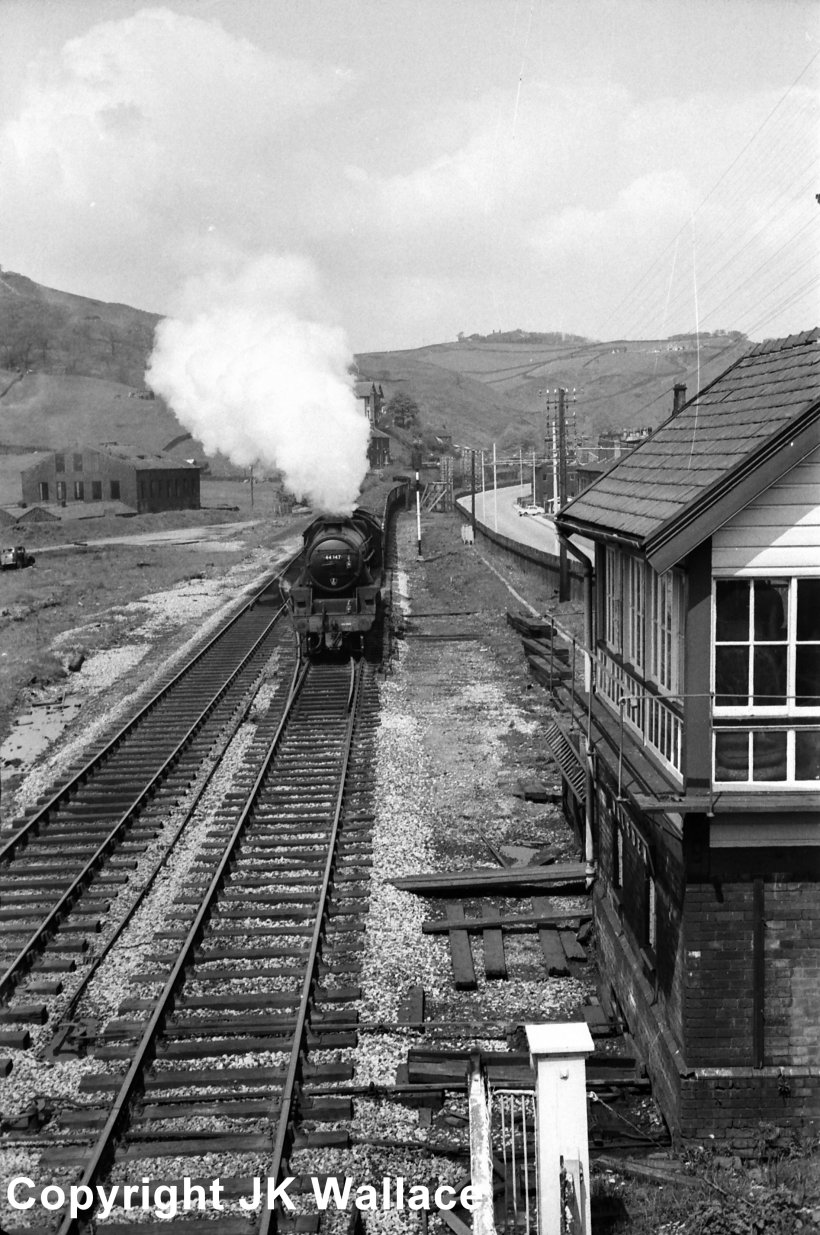 Copyright JK Wallace. All rights reserved.
<<< Previous page Next page>>>