Tissington Trail
Bridge Survey 6 June 2014
A short break in Derbyshire provided the opportunity to examine the LNWR overbridges close to Tissington.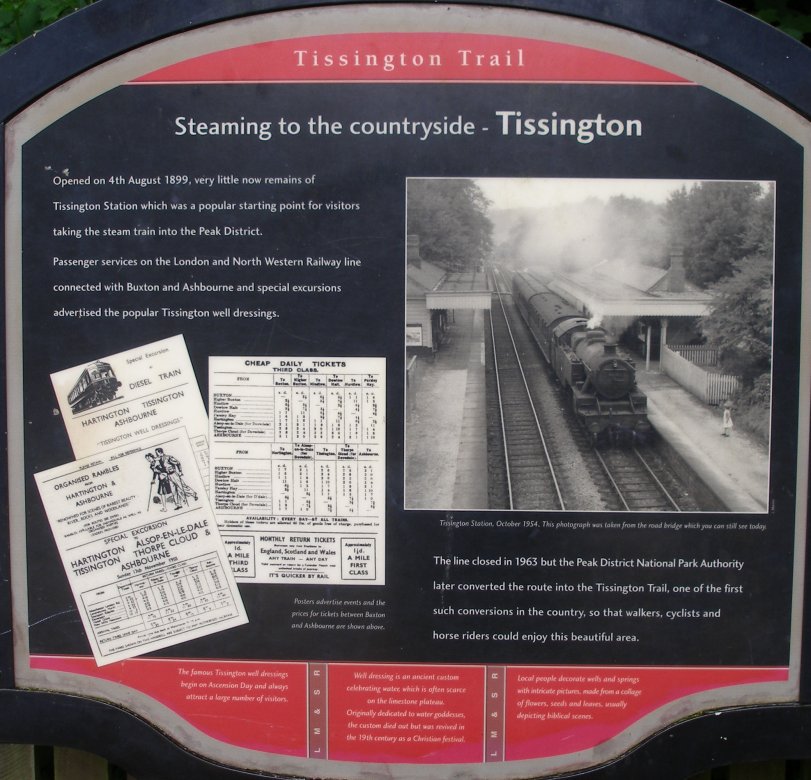 Display board recording the railway history of the trail featuring Stanier 4MT 42609 in October 1954. Note the loading bay to the right of the third carriage. It seems strange that the station enjoyed one busy week a year when excursions were run to view Tissington's dressed wells.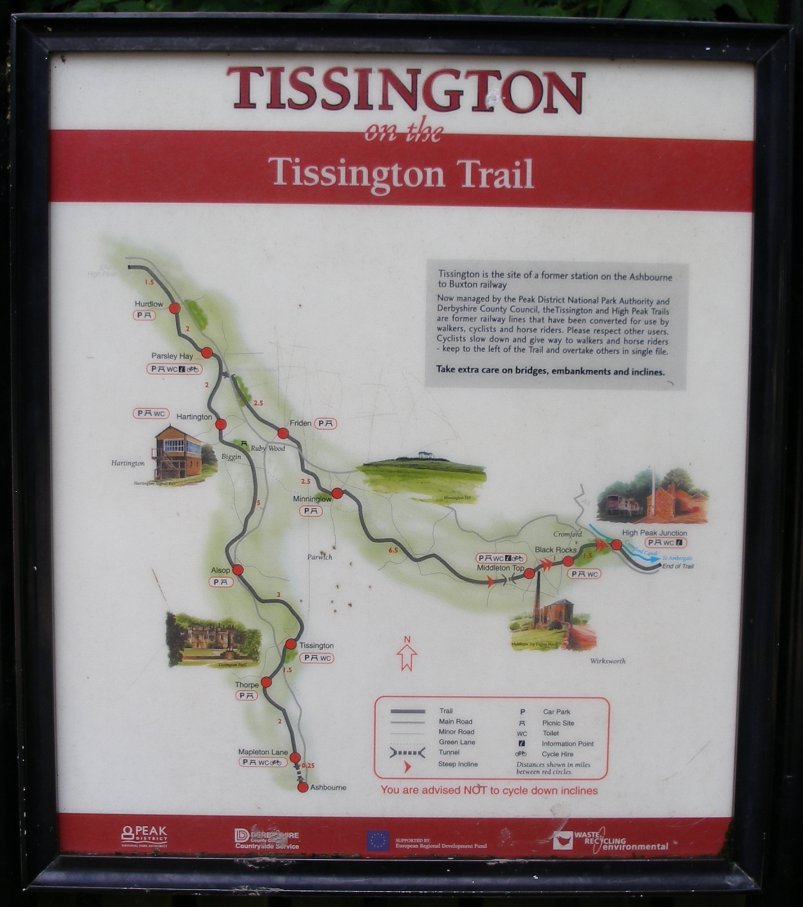 Sign showing the extent of the 'trails' which also take in the Cromford & High Peak Railway. Note the 'preserved' L&NWR signal box at Hartington.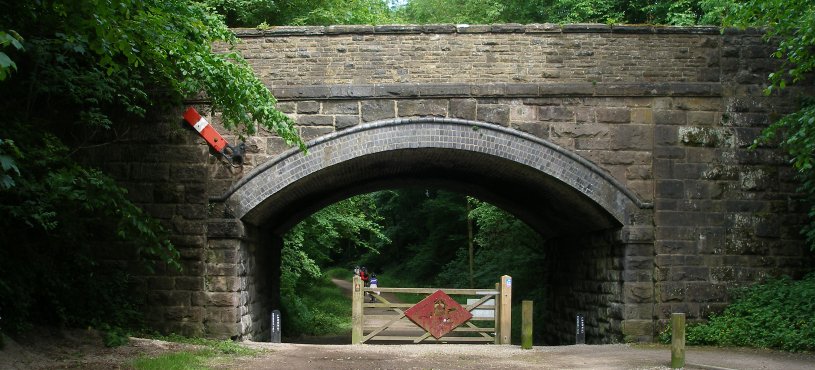 The road bridge at the northern end of Tissington station is well preserved.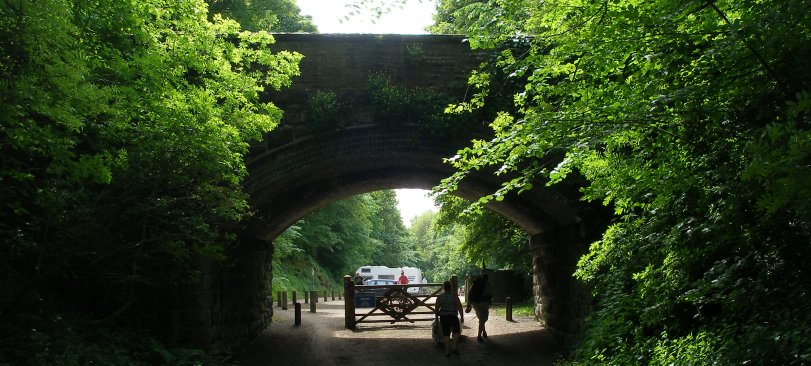 Tissington railway bridge looking south.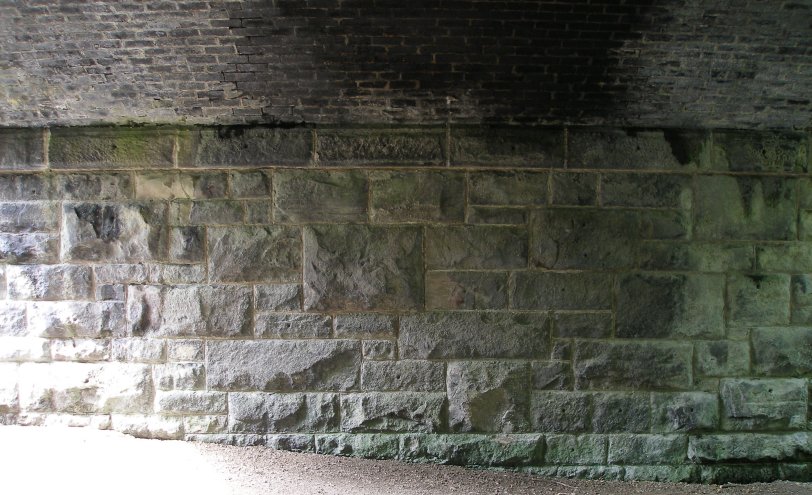 Underside of Tissington station road bridge.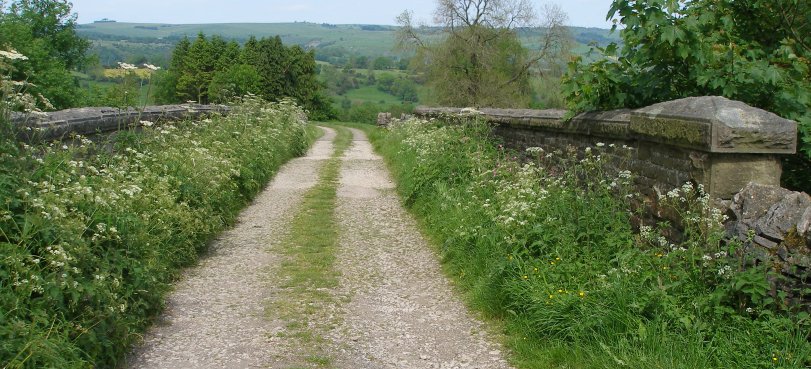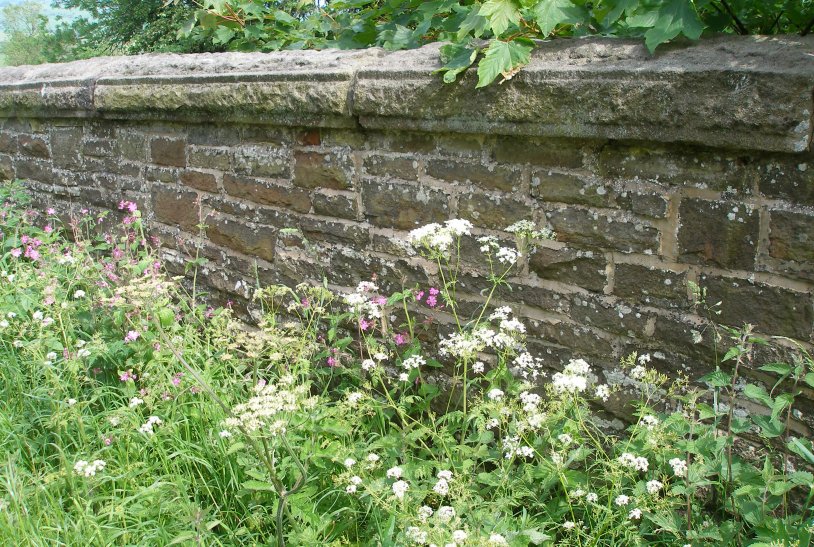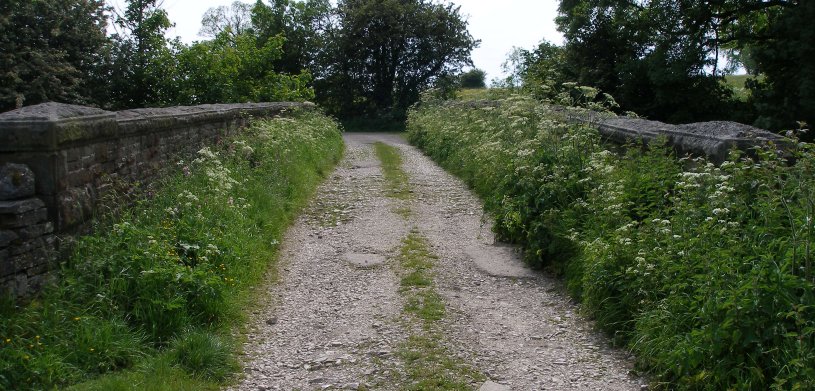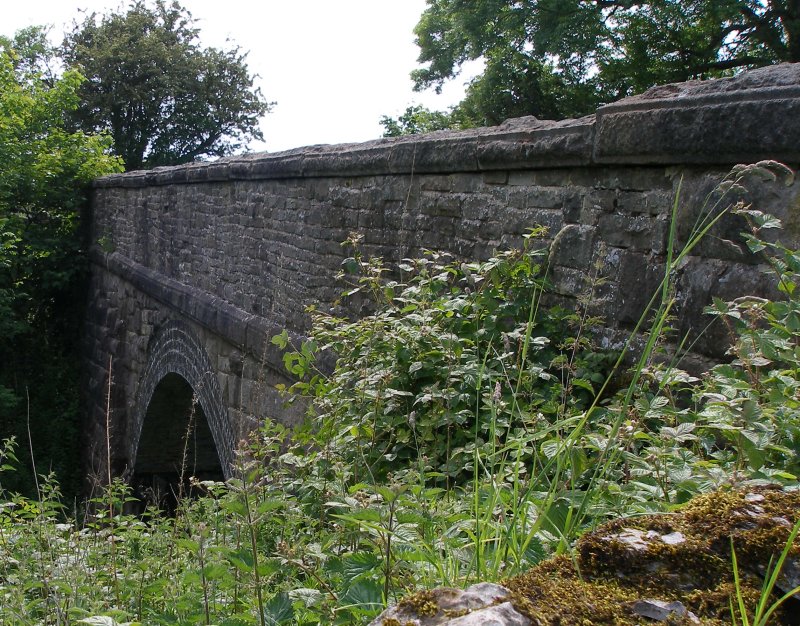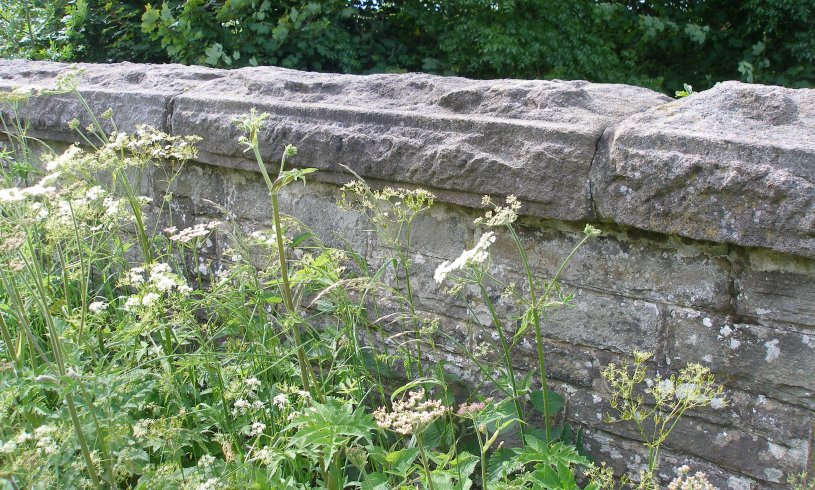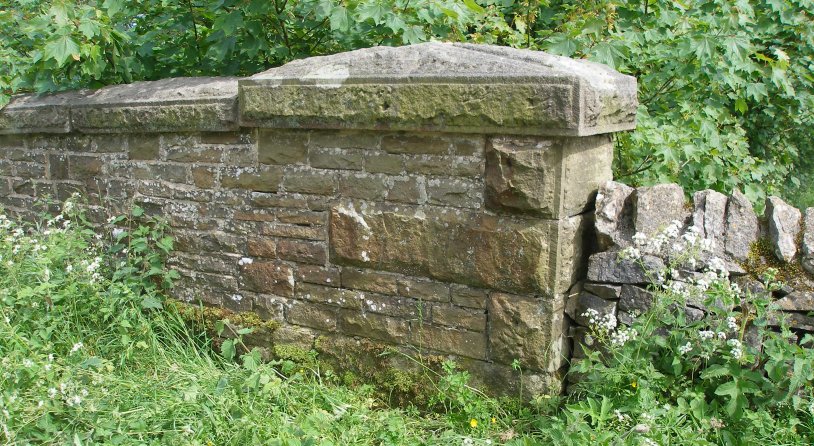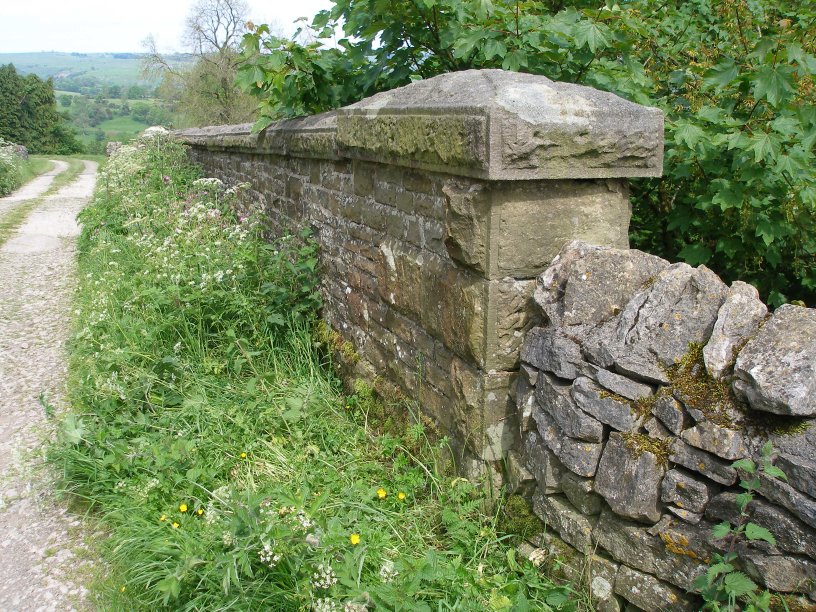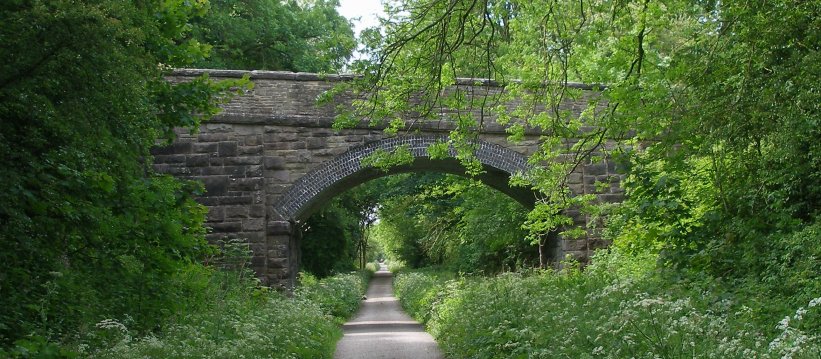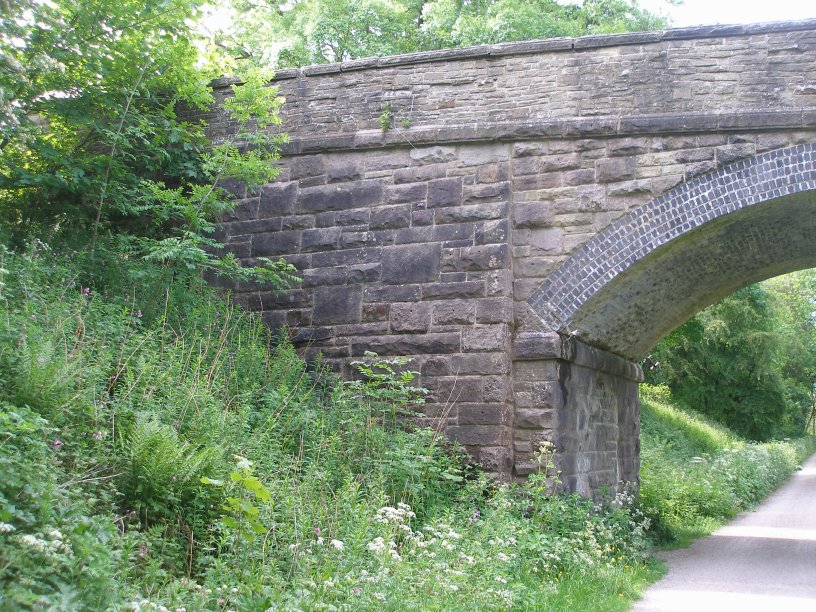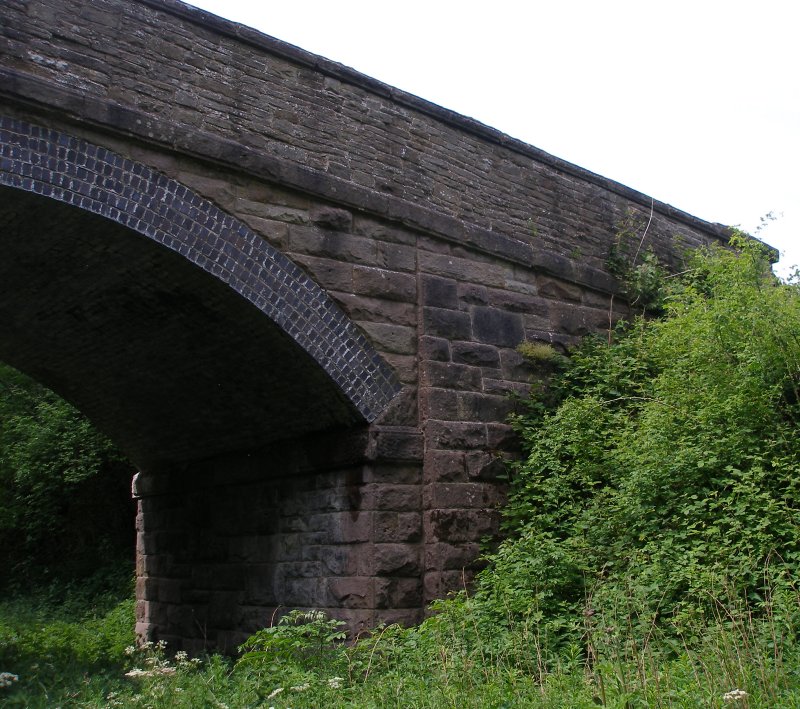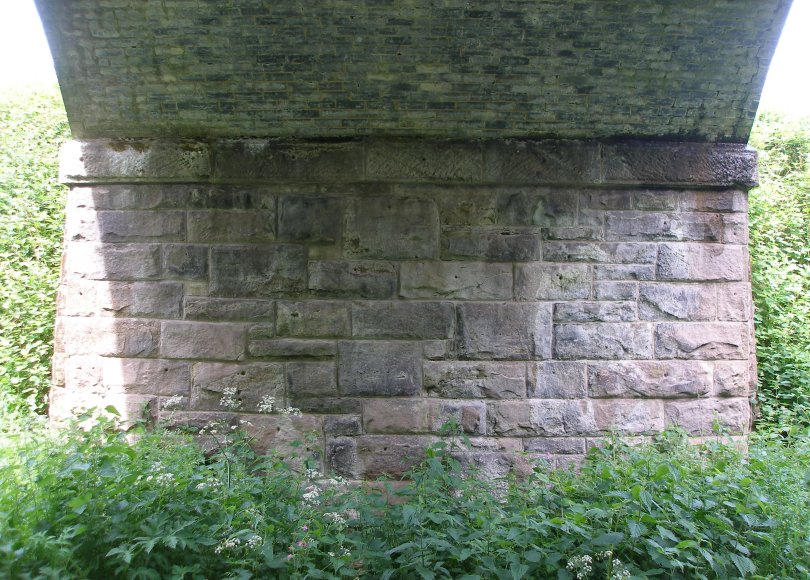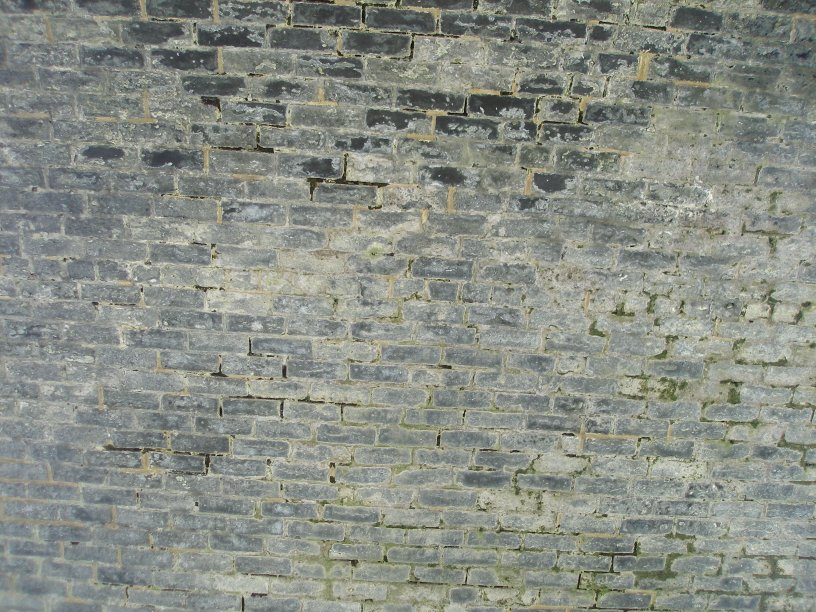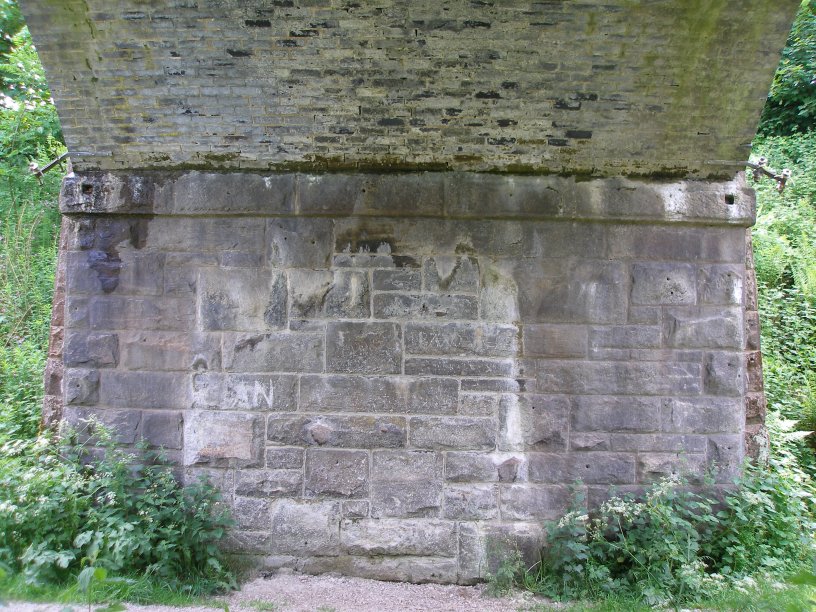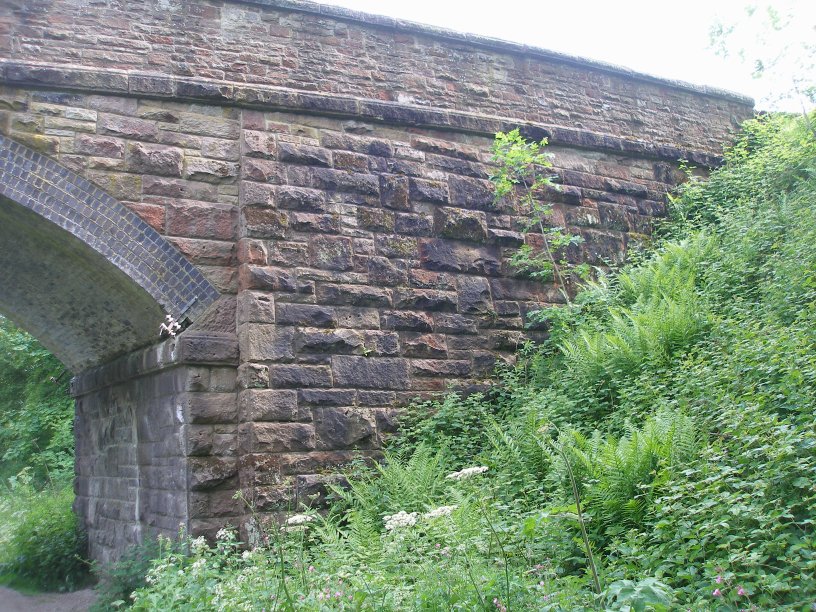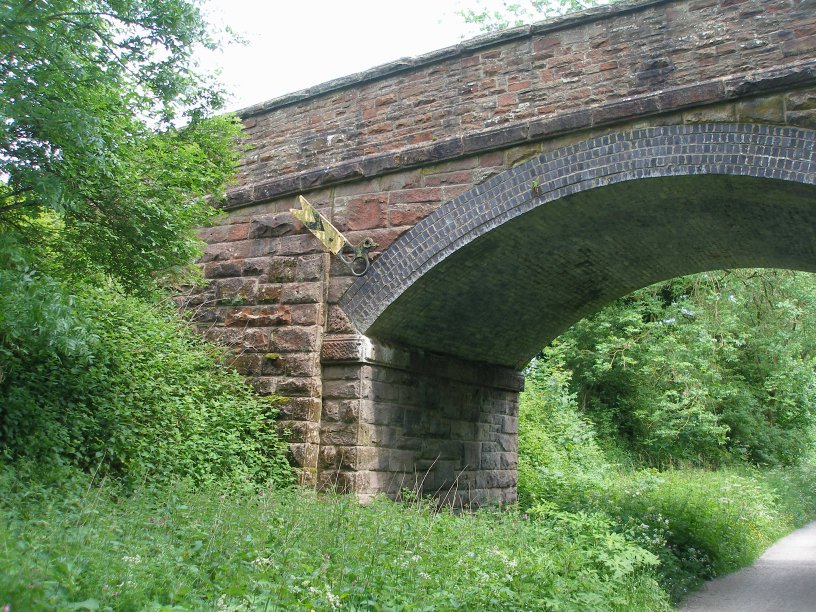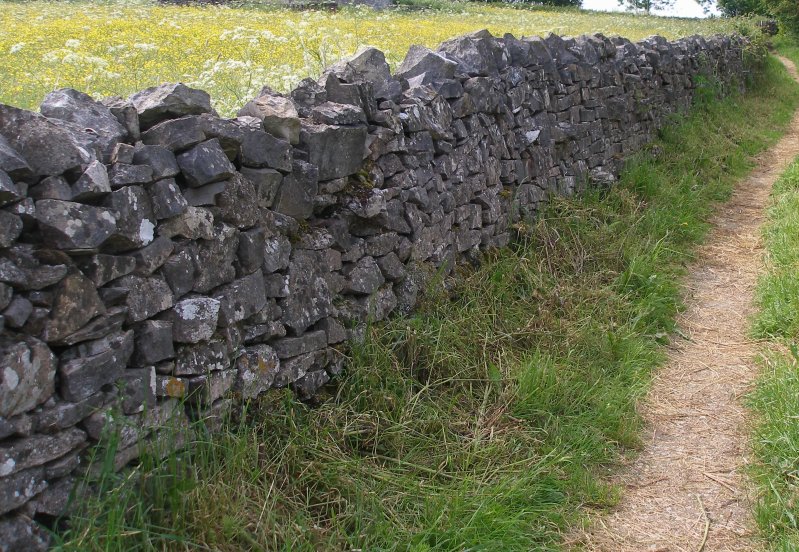 And finally a couple of surviving gradient posts...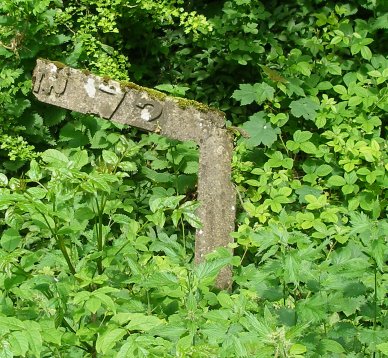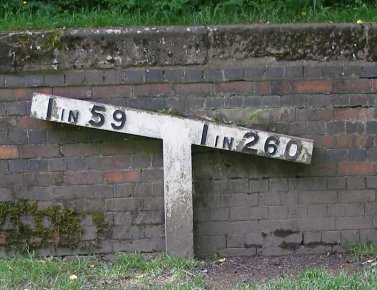 Above: surviving gradient posts. The one on the right is at Tissington and has been reversed.
Other Tissington Trail pages: