There are a surprising number of L&YR weights dotted around the various installations and in store.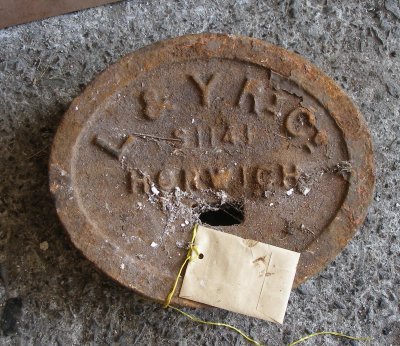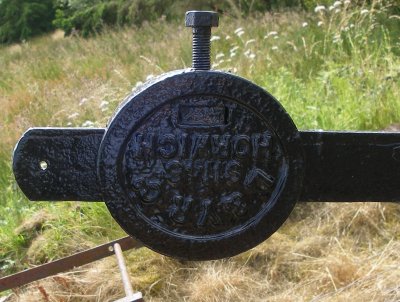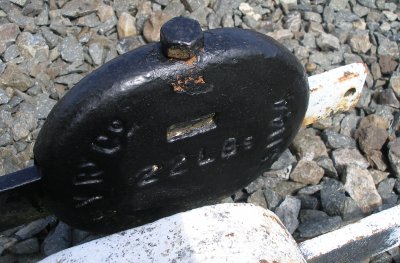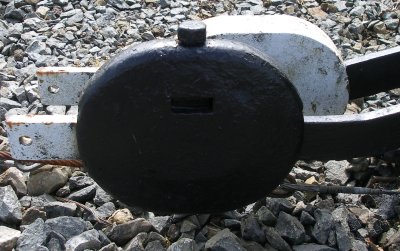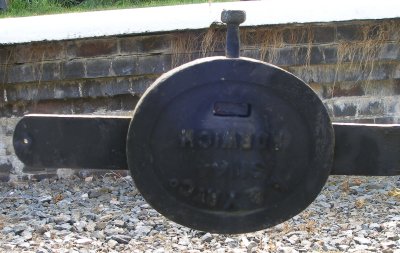 and in the signal box is a L&YR fender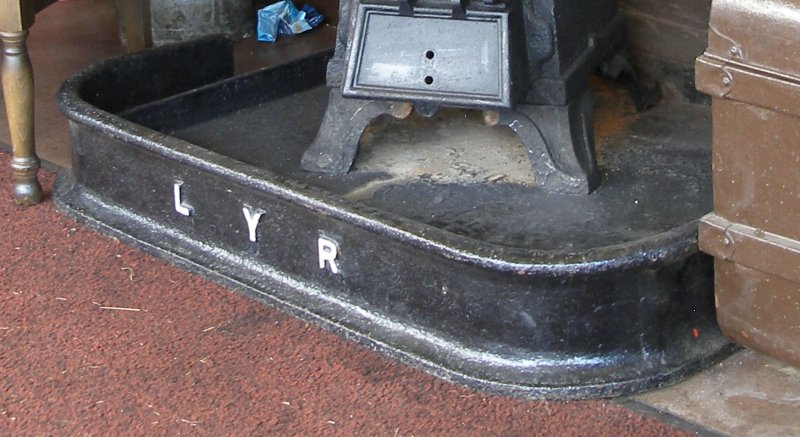 and in the middle of the point rodding is this little gem...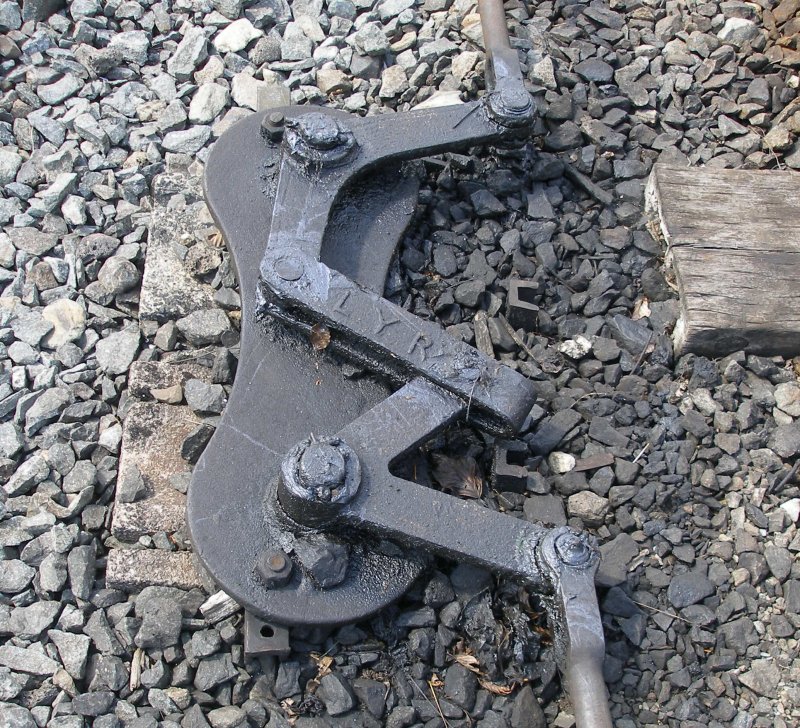 The railway also has some 'spares' for its signalling. Here is a 'spare' 1912 distant spectacle, with original glazing.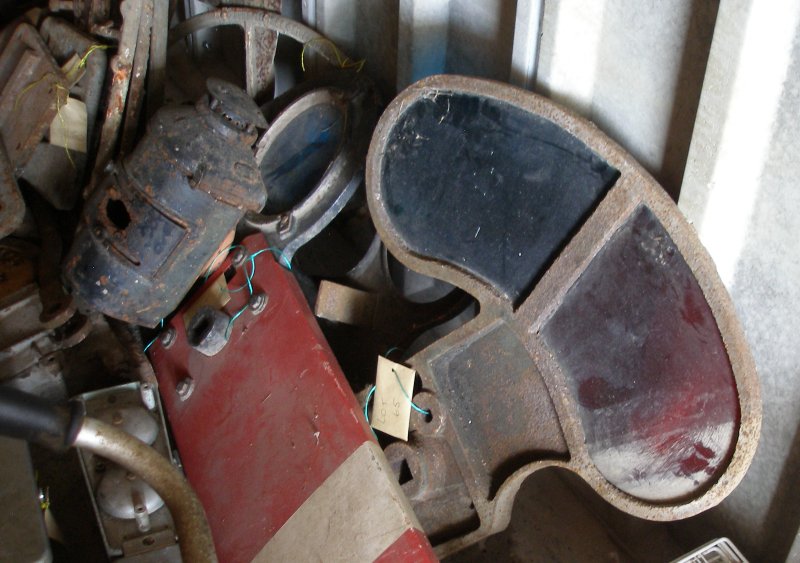 Another L&Y weight; and the white object in the rear is a pneumatic activator...don't get many of them on eBay. Note the cast mounting plates.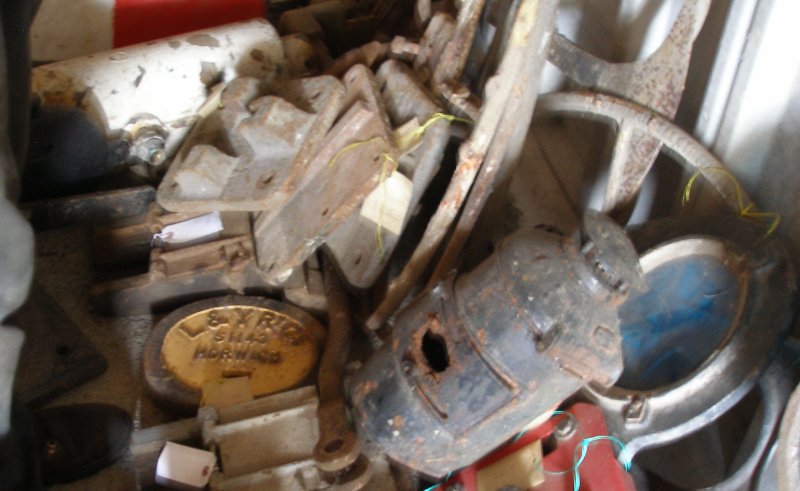 A Westinghouse spectacle plate, with 'Chippenham' on the reverse. Could this have been at Bolton?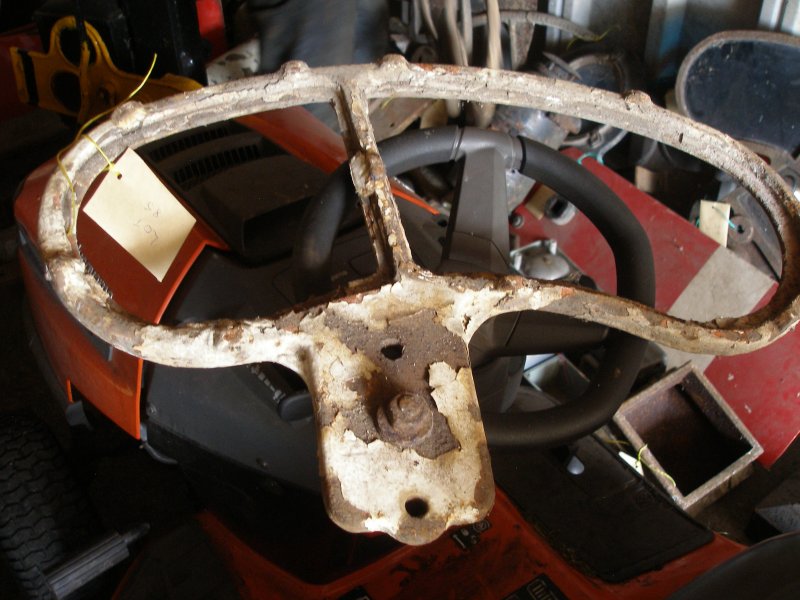 Back light blinders...and the pneumatic activator again.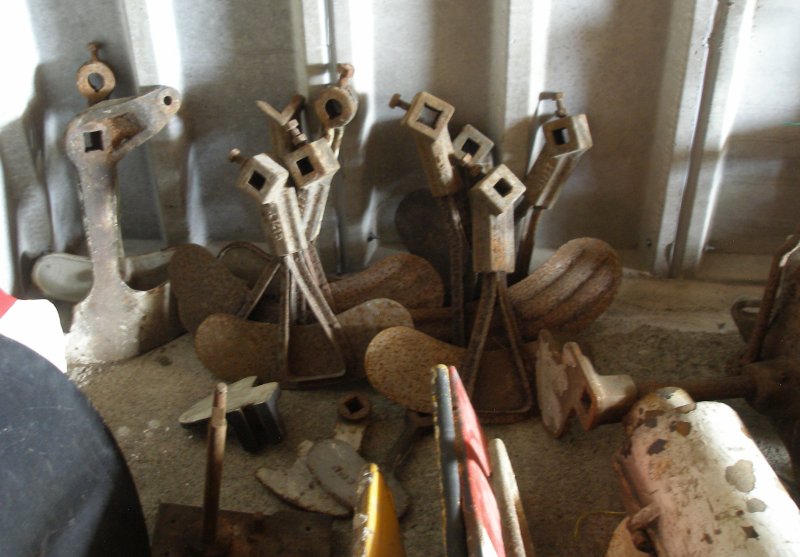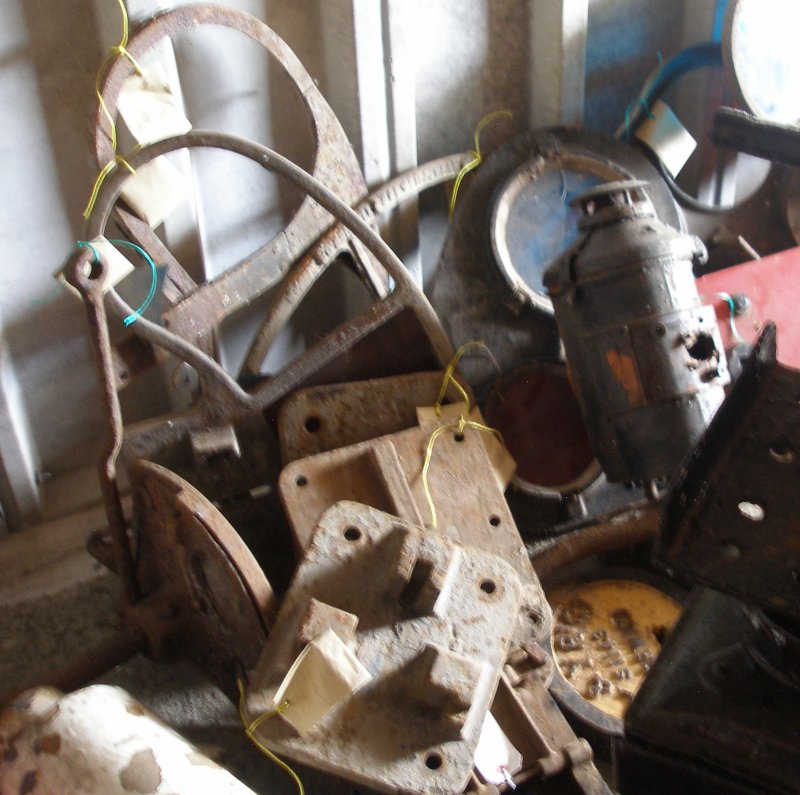 And finally, just to be clear, the point rodding by the platform which looks so like L&YR 'gas pipe' style is, in fact, Great Western. The Lanky's rodding had six bolts (three for each half), whereas the GW sample shown below uses just two bolts. The Lanky joint was also horizontally, whereas the GW, as shown, mates in the vertical plane.